Graduate Women in Science Establishes Local Chapter at Hood College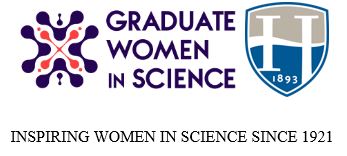 FREDERICK, Md. — An international organization dedicated to empowering women in science is launching its 25thUnited States chapter Jan. 23.
The Greater Maryland Chapter of Graduate Women in Science (GWIS) will launch at 6 p.m. in the Whitaker Campus Center Commons at Hood College. The event begins with an informal mixer followed by a lecture by featured speaker Col. Andrea Stahl, deputy commander of USAMRIID at Fort Detrick. Afterward, there will be a business meeting to discuss upcoming events for this new chapter.
The GWIS mission is "to build a global community to inspire, support, recognize and empower women in science. The organization strives to build a powerful international network of women scientists, mentor the leaders of today so that they can inspire the leaders of tomorrow and empower women scientists to excel in their careers."
The event is free and open to the public. For more information about GWIS, visit www.gwis.org. For more information about the launch event, contact April Boulton, Dean of Hood College's Graduate School and Associate Professor of Biology, and co-founding member of the new chapter, at 301-696-3600 or boulton@hood.edu.
Graduate School
Community Partnerships