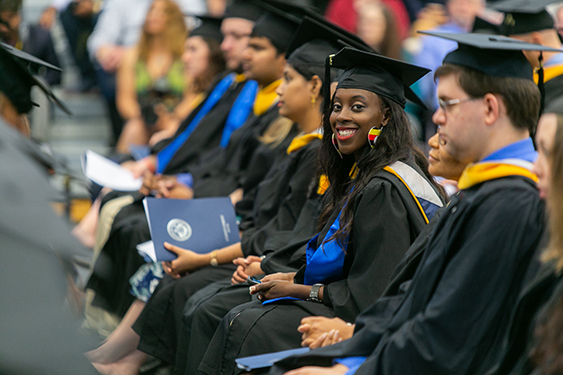 About the Graduate School
We offer 19 master's degrees and 12 post-baccalaureate certificate and certification programs, as well as doctorates in business administration and organizational leadership. It has established a reputation as one of the best graduate schools in the region. 
You'll appreciate the affordable tuition and convenient scheduling that will allow you continue to work during the day. You'll benefit from the opportunity to learn in small classes taught by caring, dedicated, world-class faculty and adjunct instructors who bring in-depth knowledge and expertise to instruction.