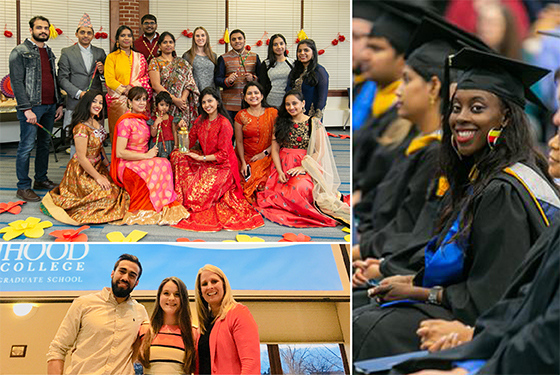 About the Graduate School
Our name, The Graduate School, is intentional—we are not the office of "Graduate Admissions" nor "Graduate Academic Affairs"--we're both and beyond. We support our graduate students from the beginning to the end of their degree, along with the curricular and faculty needs of all ~30 graduate programs.  From the initial application to degree progress and even post-graduation, our team is involved in all aspects of graduate student success. 
Think of The Graduate School as a "college within a college."  On any given day, we may be juggling a graduate open house, a meeting with multiple faculty to discuss the creation of a new master's degree, a Graduate Council with faculty program directors and a student-support event from the purely academic, in nature, like Three-Minute Thesis™ and Speed Mentoring to a cultural event, like Diwali or Iftar.
Add to that "mixed salad" a dash of career support featuring a graduate alumni panel, and you have a fairly complete picture of The Graduate School's multi-pronged mission.  Whether you hail from abroad or from down the street, our team looks forwarding to supporting YOU—prospective, current student or alum.
The Graduate School at Hood College welcomes students from all backgrounds, regardless of race, gender or gender identity, age, nationality, socio-economic status or other demographic factors. All, who embody Hood College's inclusivity ideals, are welcome here.