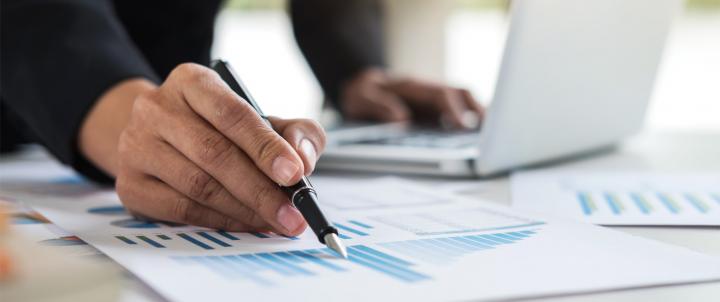 About this Program
The management certificate answers the rising demand for professionals with expertise in this aspect of business operations. The program provides valuable skills in financial management for new financial managers and for individuals who want to advance their careers or upgrade their competencies in the latest financial tools and techniques.

Program Overview
Fast-growing job sector
Finance is not only a highly sought-after discipline by employers but also it is a high-paying professional niche. The Bureau of Labor Statistics predicts that, nationally, employment of financial analysts will grow 16 percent by 2022; the growth rate in Maryland is even higher at 19 percent. 
Business school learning environment
Certificate students learn from industry and academic leaders in small, interactive classes in a setting conducive to professional networking. Instruction emphasizes dialogue and collaboration, while the curriculum focuses on depth of knowledge in topics such as financial reporting, financial structuring, risk-return analysis of projects, investment and portfolio management, hedging risks and mergers and acquisitions.
Evening classes
The program comprises six courses for a total of 18 credits. As an option, students who are admitted to the MBA program may apply these credits toward the master's degree. Classes are held in the evening to accommodate working professionals' schedules. With regular enrollment, students will typically complete certificate requirements in one year. 
Accredited

Hood's MBA is accredited by the Accreditation Council for Business Schools and Programs, the premier accreditor of business schools that focus primarily on teaching and learning.
* Please note that graduate certificate programs are now eligible for loans.
Related Graduate Programs
Are you ready to go further?
For students applying to the Certificate in Financial Management program, please submit the following to the Graduate School:
One copy of an official transcript from the institution from which their highest degree was conferred
A Statement of Intent of at most 250 words that describes background experience and future goals
Students must complete five three-credit courses for a total of fifteen credits. Successful completion requires a student to maintain a minimum G.P.A. of 3.00. The following courses comprise the certificate:
Program Contact
Office: 301-696-3601 Cell/WhatsApp: 240-651-4015
Our faculty...
are a community of teacher-scholars, engaged in theoretical, empirical and historical approaches to the study of the global economy and the varieties of capitalism extant in the world today.
All Faculty