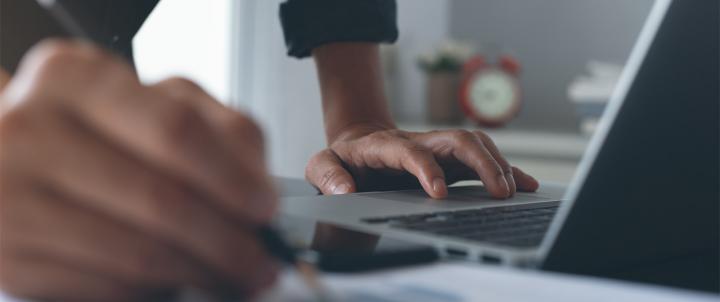 About this Program
A natural outcome of the school's MBA program, the Hood College Graduate School Certificate in Organizational Management is designed for individuals who wish to build their professional capacity and advance their careers. The program, offered at the Graduate School in Frederick, Maryland, prepares students to manage organizations in modern society by building the knowledge, skills and competencies required to perform as effective, respected leaders.

Program Overview
Growing demand
The Bureau of Labor Statistics projects that management occupations will grow 7.2 percent between 2012 and 2022. In fact, the rates of growth for executives and managers – general, operations, human resource and administrative services – outpace the total job increase for all occupations, at 10.8 percent. Maryland and the Washington, D.C., metropolitan area rank fifth and fourth, respectively, in the country for highest concentrations of management jobs. Hood's Organizational Management Certificate answers the mounting demand for qualified candidates to fill these positions.
Business-school learning environment 
Certificate students learn from industry and academic leaders in small, interactive classes in a setting conducive to professional networking. Instruction emphasizes dialogue and collaboration, while the curriculum focuses on depth of knowledge in topics such as management theory, leadership and organizational behavior and sustainability, negotiation and human resource management. 
Evening classes
The program comprises of courses for a total of 15 credits, which students who are admitted to the MBA program may apply toward the master's degree. Classes are held in the evening to accommodate working professionals' schedules. With regular enrollment, students will typically complete certificate requirements in one year. 
Accredited

Hood's MBA is accredited by the Accreditation Council for Business Schools and Programs, the premier accreditor of business schools that focus primarily on teaching and learning.
* Please note that graduate certificate programs are now eligible for loans.
Are you ready to go further?
Program Requirements and Course Listings
For students applying to the organizational management certificate program, please submit the following to the Graduate School:
One copy of an official transcript from the institution from which their highest degree was conferred
A Statement of Intent of at most 250 words that describes background experience and future goals
Students must complete five three-credit courses for a total of fifteen credits. Successful completion requires a student to maintain a minimum G.P.A. of 3.00. The following courses comprise the certificate:
Program Contact
Office: 301-696-3601 Cell/WhatsApp: 240-651-4015
Fast Fact
95 percent of our full-time faculty hold the doctorate or terminal degree in their field.
All Faculty