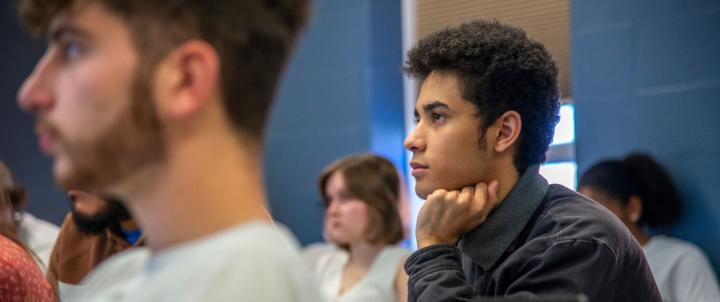 The Michael S. & Marlene B. Grossnickle Young Data Driven Frederick Center
Data Driven Frederick (DDF) is a state-of-the-art classroom that serves centralized repository of information about the region's health, economy, social welfare, land use and infrastructure, serving as a dynamic local and regional resource for area leaders in all business sectors.
Graduate and undergraduate students are able to conduct research, and interpret, manipulate and present large amounts of data as part of their coursework -- all skills crucial to the future of a data-driven world. 
DDF will support community organizations by leveraging the diverse skill set of faculty, student and data scientists in training. The work in the analytics center will be critical to sustain and grow Frederick's private sector, allowing businesses to build marketing plans, track consumer trends and target new growth. 
Are you ready to say Hello?
Choose a Pathway
Information will vary based on program level. Select a path to find the information you're looking for!