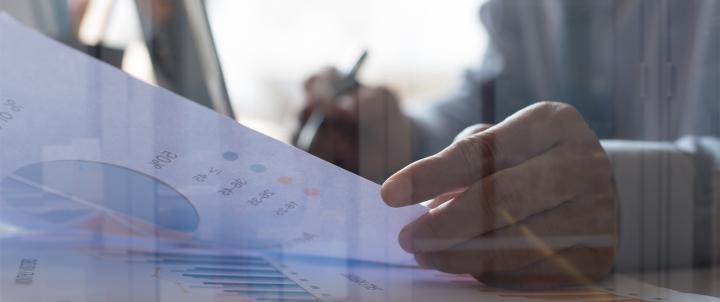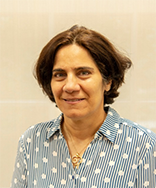 Dr. Heidi Askari received her Doctorate in Organizational Leadership in 2023. Dr. Askari is the office manager at Rosemont Dental Center, located in Frederick MD. She has been working there since 2000. After receiving her bachelor's degree From Al-Zahra university in Tehran, Iran in 1991, she started teaching English in a high school 1991 to 1998. During the same time she taught English to adult learners at the former Iran-American language Institute, her passions are painting and writing poems in Persian. 
Education  
Master of Science, Educational Studies, Johns Hopkins University,  
2014 Graduate Certificate, Teaching the Adult Learner, Johns Hopkins University Graduate Certificate, English as a Second Language, Johns Hopkins University  
Bachelors degree in Education from Al-Zahra University, 1991 
Dr. Askari's dissertation was on Doctoral Students' Perceptions of Stress, Stressors, and Coping Strategies.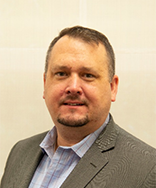 Professional Affiliation
Principal Consultant & Owner, CenterPoint Strategic Business Services
Career Highlights
With more than 20 years of hands-on leadership, Adam's career spans from leading paratroopers in dynamically changing, politically complex, "no-fail" environments to building a successful organizational consulting company dedicated to helping leaders build high-performing organizations. An amazing strategic thinker, Adam is one of the rare people that can seamlessly combine all three planning horizons into one cogent plan of action.
Originally born in Philadelphia, Pennsylvania, Adam graduated from Penn State University with a B.S. in Public Policy and commissioned as a Second Lieutenant in the U.S. Army. There, he served for over a decade in some of the most elite airborne units including the storied 173rd Airborne Brigade. Having deployed twice (including spearheading the invasion of Iraq in 2003 by parachute) he received two bronze star medals for valor and gallantry in battle in Iraq and Afghanistan. In 2009, Adam left military service to focus on his family and start a new adventure.
In the years following, Adam spent time at the prestigious Gallup Organization at their World Headquarters in Washington, DC, where he was introduced to the Entrepreneurial StrengthsFinder. Here, he uncovered his determination, confidence, resilience, and ability to build genuine relationships. During this time, Adam attended night school at the University of Maryland, College Park and earned a Master's in Public Management. It was there that a spark ignited within him.
Learning that over half of small businesses fail within their first 5 years, Adam went on a crusade to uncover the real reasons why this was happening. He finally made the leap to start his own consulting company, combining his passion for helping small businesses while reaching back to help other service-disabled veterans along the way. Adam works hard helping organizational leaders develop their human capital, while also helping other veterans transition into civilian life.
When he's not living out his passion helping organizational leaders, he can be found in Brunswick, Maryland living his dream with his soulmate/wife and two awesome boys.

Education 
Master's in Public Management; University of Maryland at College Park, 2012

Diploma, U.S. Army Combined Arms Service Staff School; Fort Leavenworth, KS, 2002

Diploma (Honor Graduate), U.S. Army Captains Career Course; Fort Leonard Wood, MO, 2002

Diploma, U.S. Army Basic Officers Course; Fort McClellan, AL, 1999

Bachelor of Science, Public Policy; Penn State University, Capital Campus, 1998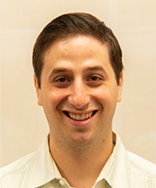 Dr. Noah Drill received his Doctorate in Organizational Leadership (DOL) in 2023. Dr. Drill implemented root cause analysis strategies to design, develop and execute an action plan that closed the achievement gap (by 15%) and improved student performance across all sub-groups on Maryland Science Assessment. 
Dr. Drill identified students targeted by the School Improvement Plan in the DreamBox Learning Math intervention (DBL), created and provided staff training to implement DBL with fidelity, monitored results with staff and students. Students made higher than expected growth in both Winter Measure of Academic Performance (MAP) & Spring MAP administrations. 
Education
Bachelor of Science, Elementary Education, University of Maryland, 2011 
Master of Science. Educational Leadership and Administration, Hood College, 2015 
Dr. Drill's dissertation was on, The Relationship Between Teachers' Perceptions of Their Principal's Authentic Leadership and Their Own Academic Optimism in Title I Elementary Schools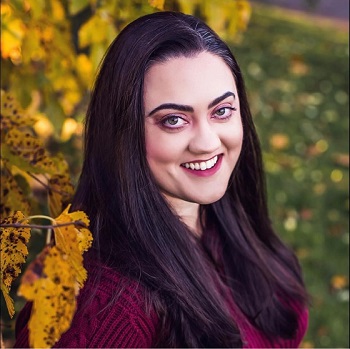 Dr. Carrie Johnson received her Doctorate in Organizational Leadership (DOL) in 2022.  Dr. Johnson ventured into the field of veterinary medicine shortly after completing her undergraduate degree from Hood College in 2013. Since then, she has obtained her MBA and DOL while working in various roles within the veterinary field. This experience has culminated in her current role as a resource optimization manager for a corporate group of over 100 veterinary practices, focusing on business strategy and leadership development initiatives for hospital management.  
Dr. Johnson's time as a veterinary nurse and practice manager provided her with a great understanding of the necessity for solid leadership, clear communication, trust, and the formation of meaningful relationships. Dr. Johnson strives to improve the veterinary industry via large scale cultural and organizational initiatives to strengthen the employee experience and professional quality of life. Given her deep understanding of the necessity for an improved quality of life for veterinary staff, Dr. Johnson's research focused on providing positive interventions to disrupt the relationship between compassion fatigue and the development of mental illness among veterinary nurses. Dr. Johnson is an active member of Phi Kappa Phi Honor Society, the Academy for Human Resource Development, and is a Certified Compassion Fatigue Professional.  
Outside of her professional and academic ventures, Dr. Johnson also enjoys doing many outdoor activities, including camping, hiking, spending time with family, and playing with her three dogs. 

Education
Master of Business Administration, Mount St. Mary's University, 2018 
Bachelor of Arts, Biology, Hood College 2013 

Dr. Johnson's dissertation was on The Impact of Compassion Fatigue on Anxiety and Depression Among Veterinary Nurses: A Study on the Moderating Effect of Compassion Satisfaction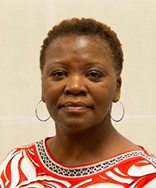 Professional Affiliation
Staff Development Teacher, Montgomery County Public Schools, Maryland
Career Highlights
2006-Present  Montgomery County Public Schools
Fairland Elementary School, Silver Spring, MD
Staff Development Teacher – Present
Westover Elementary School 2006-2018, Grade 3 and Grade 5 Teacher
Math Focus Teacher 2018-2019
2005-2006 Prince George's County Public Schools
Montpelier Elementary School, Laurel, MD, Grade 6 Teacher
2001-2005 Memphis City Public Schools
Hamilton Elementary School, Memphis, TN, Assistant Principal
1999-2001 Prince George's County Public Schools
Barnaby Manor Elementary School, Oxon Hill, MD, Testing Coordinator
1997-1999 Prince George's County Public Schools
Langley Park – McCormick Elementary School, Hyattsville, MD, Math Coordinator
1994-1997 Prince George's County Public Schools
Kingsford Elementary School, Mitchellville, MD, Grade 3 and Grade 5 Teacher
1990-1994 Prince George's County Public Schools
Langley Park – McCormick Elementary School, Hyattsville, MD, Grade 1-2 and Grade 3 Teacher

Education 
Master of Science, Curriculum and Instruction, Western Maryland College, 2000

Bachelor of Arts, Elementary Education, Philander Smith College, 1990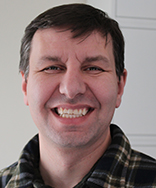 Professional Affiliation
Sr. Director of College Readiness Assessments Contracting & Business Planning, College Board, Reston, VA
Career Highlights
Rodney supports the operational mission and strategy for College Board institutional clients with a focus on pricing, contracts, and strategic decisioning. Prior to moving into this role, Rodney focused on corporate business planning for College Board with a financial focus including scenario modeling and impact analysis. Rodney began his time at College Board standing up the brand new data governance office.
Prior to joining the College Board, Rodney worked within the financial services industry focused on financial systems and applications. Rodney worked at Freddie Mac in a variety of roles with operational accountability over fixed income, debt, derivative, and cash accounting systems. Rodney successfully led first time efforts to outsource financial systems to vendors reducing costs and improving the risk
profile. Rodney was recognized with several companywide awards for work in risk reduction and improved systems performance across divisions.
Education
Master of Science, Finance, American University, 2012
Master of Business Administration, Information Systems, University of Utah, 2001
Bachelor of Science, Management, Brigham Young University, 2000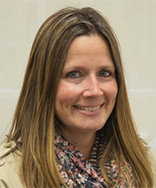 Dr. Karine Myers received her Doctorate in Organizational Leadership (DOL) in 2023. She has been working in the Frederick County Public Schools (FCPS) System of Maryland for over 23 years in a variety of positions. In July 2019, she took on the new role of Leadership Development Coordinator. Prior to this role, Karine was the Coordinator of Teacher and Principal Evaluation (TPE). As the Coordinator of TPE she facilitated the evolution, professional learning and progress monitoring of one of the three system priorities focused on high quality instruction. Karine is excited to have the opportunity to broaden her influence in her new role and build the leadership capacity of the employees of FCPS system-wide. Karine is one of the architects and facilitators of new a FCPS leadership development program for aspiring leaders, focusing on the role of the assistant principalship, Exceptional Leaders Innovating and Transforming Education (ELITE). ELITE is in its second year of implementation and is looking to expand its programming to include a variety of leadership roles and expertise. Karine facilitates a number of Maryland State Department of Education (MSDE) courses for teacher leaders and aspiring leaders. Karine began her teaching career in 1996 at Lincoln Elementary. Through her 8 years as an elementary educator, she realized her passion for leadership. In 2004, she moved from teacher leadership to administrative leadership. Over the next decade, she moved from Assistant Principal to Principal and then to Central Office Leader. Each role provided her a different lens to view then impact of leadership on FCPS in order to best serve the students, staff and communities to meet the challenges presented in education today and in the future.  
Education
Certificate Educational Leadership, Hood College, May 2003  
Masters of Science, Concentration Elementary School Science and Math, Hood College, January 2002 Certificate of Teaching, Gettysburg College, December 1995  
Bachelor of Arts, Dickinson College, Psychology, June 1995 
Dr. Myer's dissertation was on Influence of a Leadership Coach Community: New School Leaders' Self Efficacy Perspectives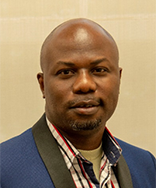 Professional Highlights
A United States Army Veteran
Security Control Assessor and Analyst, Whitewaters LLC
Military Career
Olukunle served in various capacities plus volunteering services to our great nation. He was a member of Global Response Force in Sustainment Brigade, 82nd Airborne Division, Fort Bragg, NC. The Global Response Force (GRF) is built for rapid response to unforeseen or, more specifically, unplanned operations. Selected Army Airborne forces provide a large portion of the GRF and are dependent on joint concepts for deployment and access. They deployed to several places to help the nations during and after natural disasters, they helped equip and trained service members, logistically, before and post-deployment. Under GRF mission, Olukunle was deployed to help the victims of the Hurricane Arthur that affected about eight states/countries in July 2014. He was part of the troop that went to provide logistics and conveyed stranded victims to safe havens.
Whitewaters LLC
Conducts independent, comprehensive assessments of the management, operational, and technical security controls and control enhancements employed within or inherited by an information technology (IT) system to determine the overall effectiveness of the security controls (as defined in NIST Standard Publication). Drafts and reviews security artifacts including, but not limited to, System Security Plans, inventories, requirement traceability matrices, control allocation tables, and security assessment reports.
Education
Master of Science, Management (Intelligence), University of Maryland University College

Bachelor of Science, Business Administration and Management, The Polytechnic, Ibadan, Nigeria.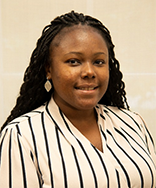 Professional Affiliation
Human Resources Internal Consultant (Business Partner), Office of Human Resources & Strategic Talent Management (HRSTM), Montgomery College, Maryland
Career Highlights
Ashley's career history demonstrates her results-oriented business approach. Additionally, her unparalleled ability to establish and maintain cross-collaborative cultures among executive teams, union members, and nonunion employees has transformed her into a proactive change agent and mentor. She prides herself on being a creative, thorough problem solver who excels in demanding, highly visible environments, and these qualities attract her to an organization such as Hood College. A snapshot of her career-wide successes thus far would highlight:
Thought Leadership; She serves as a trusted advisor on employee relations and subject matter expert on collective bargaining agreements for Montgomery College.

Talent Development; She conducts needs assessments, analyzes findings, and designs customized trainings to address gaps in learning.

Process Optimization; She leverages technology to streamline records management and promote data integrity.

Staff recruitment and retention; She creates a pipeline of talent, hosts town halls to bolster engagement, and resolve grievances expeditiously.

Change Manage: She compiles, interprets, and summarizes performance data to develop and execute new policies that align with organizational goals.
Education
Master of Science in HR Management, Strayer University, 2016

Master of Arts in Professional Business Communication, La Salle University, 2012

Bachelor of Arts in Communication, La Salle University, 2011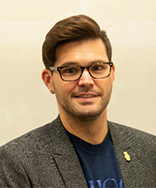 Professional Affiliation
Agricultural Teacher, Frederick County Public Schools
Career Highlights
After graduating from the University of Maryland Eastern Shore, with a Bachelor of Science degree in General Agriculture, Richard went to work for the United States Department of Agriculture at the Henry A. Wallace Beltsville Agricultural Research Center (BARC) in Beltsville, Maryland. While there, Richard worked for the Environmental Microbial Food Safety Laboratory and the Sustainable Agricultural Systems Laboratory. During his four-year tenure at BARC, Richard was part of several research projects that helped define agriculture nationwide. When asked what his favorite part about working for the USDA was, Richard states "knowing I had an impact in protecting, securing, and advancing our sustainable food source for future generations to come was the best part about my work."
After leaving the USDA, Richard returned to Frederick, Maryland where he worked at the American Association for Laboratory Accreditation (A2LA) as an Accreditation Officer. While at A2LA, Richard was part of the Life Sciences team that covered biological, chemical, and environmental laboratories. Richard worked with many laboratories worldwide, but his specialty was biological food science and laboratories. While he very much enjoyed working for A2LA, Richard knew there was still more that he wanted to do. His passion had always been agriculture and more importantly agricultural education. When the opportunity to teach horticulture at Frederick High School arose, Richard, with the nudge of a dear friend, jumped at the opportunity. Richard says, "the journey to become a teacher has been an interesting one since I did not graduate from an approved program. I've had to work backwards to finish course work and tests to obtain certification, all while teaching and advising students at the same time." This has been a great adventure for Richard, as he gets to bring his outside experience and connections to teaching at FHS. In July 2019, Richard was awarded the Teacher Turn the Key Award from the Maryland Agricultural Teachers Association (MATA) for his work in agricultural education. Richard now serves as the MATA membership director where he helps other agricultural teachers in Maryland have their voice heard.
Richard and his husband live in New Market, Maryland. In Richard's spare time, he enjoys volunteering for several organizations and serves on various boards. Richard is always working on his green thumb, growing things that are not very common to many in our area.
Education 
Associate of Arts, General Education, Frederick Community College, 2010

Bachelor of Science, General Agriculture, University of Maryland Eastern Shore, 2012

​​​​​​​

Master of Arts in Education, Adult Education and Training, University of Phoenix, 2015
Are you ready to say Hello?
Choose a Pathway
Information will vary based on program level. Select a path to find the information you're looking for!