Alumni Profile: Meet Adrianne Washington '04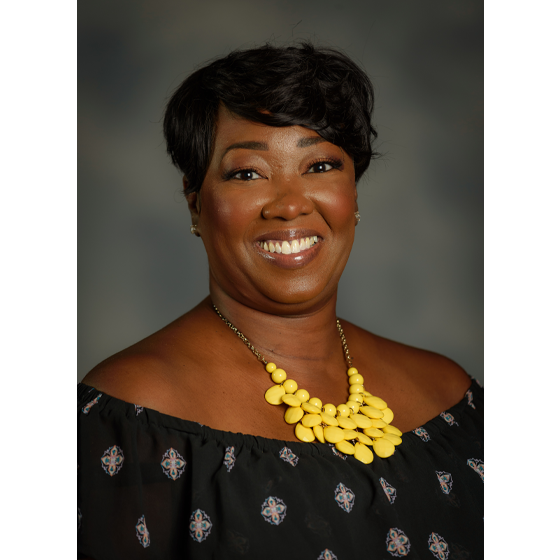 Adrianne Washington '04 credits Hood College for steering her career into social work.
Adrianne Washington, Outstanding Alumni Award Winner
Graduation Year
Program
Department
A 2004 graduate of Hood College received the Outstanding Alumni Award in June 2019.
Adrianne Washington has a passion for helping the community and credits Hood College for steering her career. She currently works at the Community College of Baltimore County as the lead director of the CCBC Honors program, the director of the Dundalk Honors Program and an assistant professor of sociology, teaching a variety of sociology courses. Washington became interested in Hood after her older sister graduated from the College in 2002.
"While I applied to other schools such as the University of Pennsylvania and Rutgers University, Hood gave me the most scholarships," Washington said. "Since my sister is two years older than me and attended here, I felt comfortable."
Washington initially wanted to be a doctor but was intimidated by the amount of schooling needed to establish that career. However, she knew she wanted to help people. That's when the idea of social work came into the picture, which she had some experience with through community service at her church. For the social work major at Hood, she had to interview to be accepted into the department.
"The professors definitely helped mold my idea in what social work was, with showing all the different options in the field, and how versatile it was," she said.
She was interested in social work policy, community organization, health, and social problems. She was less interested in clinical work and counseling but Lynda Sowbel, director of the social work program, showed Washington the importance of the clinical side if she wanted to create policy for people receiving the services at clinical offices.
Along with Sowbel, there were many professors who had an impact on her life including Hoda Zaki, Wanda Ruffin and Joy Ernst, who were all supporters of minority female students and with the Black Student Union.
Professor Roger Reitman also had an impact on Washington. He had a magical way of connecting with students that influenced the way Washington performed her teaching.
"I don't remember him having any notes on PowerPoint, and he was able to ease himself into the classroom," she said. "There were no visuals, and I was captivated with what he had to say. He facilitated discussion, and he got you to think about the facts and what was happening."
As the class sizes decreased, and Washington took more upper-level courses, discussions were deeper and more intimate. Reitman wanted to know what students thought about the concepts. The way he taught the material inspired her to come up with ways to teach sociology in the future.
In addition to inspiring her in the classroom, Washington's time at Hood inspired her love of traveling.
"The summer before my senior year, I had the opportunity to have an internship in West Ireland where I would study social work, at the recommendation of Lynda," Washington said.
While in West Ireland, she was placed at the Red Ribbon Project, an HIV/AIDS organization that advocates for sexual education through community engagement. Washington created brochures and visited schools with her team to teach students about the importance of sex education.
She also worked with an organization called Rainbow, an LGBTQ program. Washington was so inspired by her first trip to Ireland that 12 years later in 2015, she took a group of students from CCBC abroad to the Red Ribbon Project. It was surreal for her because it felt like her life was full circle.
"The same people worked there, and it was one of the most awesome days ever," said Washington. "It was cool for the students to hear how I was as a student; the organization was familiar, and I wouldn't have been inspired to take the students to Ireland if Lynda hadn't convinced me."
Receiving the Outstanding Alumni Award made Washington realize how much time had passed, what she has done, and how Hood impacted her life. The professors at Hood opened doors for Washington, which allowed her to open doors for students at CCBC.
"My love for travel wouldn't have started without Lynda," Washington said. "Creating opportunities for students and being able to encourage them to experience the world around them would never have happened if I didn't have the experiences here."
Washington has traveled to 26 countries since Ireland. She also has allowed her daughter to travel so she can experience the world around her. She tells her daughter, "You don't need things, you need experiences."
"I am always thinking, what's the next place I can go? My love for travel all started at Hood College," Washington said.
Are you ready to say Hello?
Choose a Pathway
Information will vary based on program level. Select a path to find the information you're looking for!