Become a Reading Specialist By Doing It!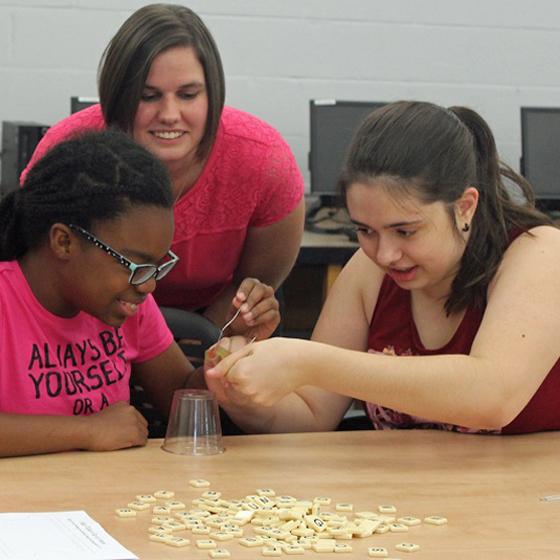 Hood College's annual reading clinic is part of the master's program in reading specialization.
Reading Clinic
Program
Reading Specialization (M.S.)
Department
In the Hood College Master's in Reading Specialization program, two of the final steps are EDUC 524 and 525, Advanced Clinical Reading Experiences. Familiarly known as 'clinic', these two classes come together as a rigorous six-week summer program where participants act as reading specialists. It is an intense time, with the participants doing everything from assessing their students, creating plans to teach them based on their needs, and even observing and coaching each other. Program director Ellen Koitz explains that it is a chance for graduate students to apply the skills they've learned throughout the program, as well as for local elementary and secondary students to really learn over the summer. Hood's emphasis on hands-on application and real-life experience shines, as participants create and follow through with plans tailored to real students and peers. Megan Ramsburg, a teacher at FCPS' Whittier Elementary School, explains that "if I start a career as a literacy specialist, I now already have some experience with what it will be like." 
Something that sets Hood's program apart is the focus on a variety of ages. The certification gained through the program is for K-12, so participants work with both elementary and secondary students. This means that elementary school teachers will work with high school students, and vice versa. For three weeks, participants work with elementary students, all of whom are identified as reading at least a year below their grade levels. For the three weeks with secondary students, the focus is on content area reading and study skills. 2017 participant Rachel Crane, a teacher for Washington County Public Schools states, "you get experience with a variety of age groups and needs that it's almost impossible to get in your regular career." 
Another advantage to the program is timing. With clinic occurring during the summer, students don't need to take a leave of absence from their regular jobs or try to cram hours in around other teaching. Clinic participants are either ready to graduate or need just one more class, and once their program portfolios are submitted they will gain their certification. While the group agrees that they are ready to be done and graduate, they also praise the program for pushing them and preparing them for a variety of situations and career choices.
Reading Clinic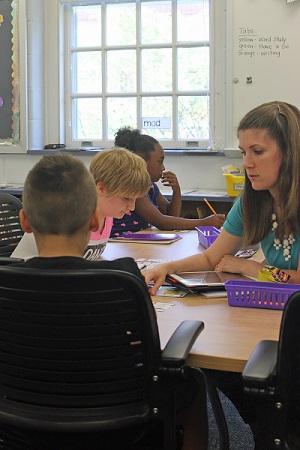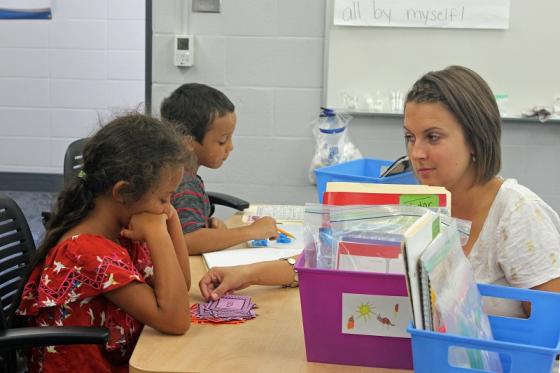 Are you ready to say Hello?
Choose a Pathway
Information will vary based on program level. Select a path to find the information you're looking for!