Berneburg Published in Ceramics Monthly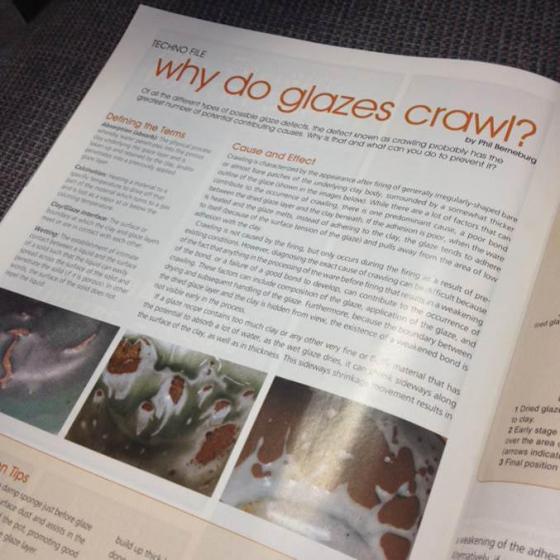 Faculty member Philip Berneburg published an article in Ceramics Monthly magazine.
Philip Berneburg
Program
Ceramic Arts (M.A.)
Ceramic Arts (MFA)
Department
Philip Berneburg answers the perplexing question "Why do glazes crawl?" in his article recently published in the highly respected magazine Ceramics Monthly.
Berneburg, who teaches Clay and Glaze Chemistry classes in Hood's Ceramic Arts graduate program, not only defines the cause and effect of crawling; he offers recommendations for preventing it. The article appears in good company, alongside tips and techniques from other world-class potters and artists.
Berneburg is a ceramic engineer and studio potter. He earned a master's degree in mineralogy and crystallography from Harvard University and has been teaching pottery for more than 15 years.
Are you ready to say Hello?
Choose a Pathway
Information will vary based on program level. Select a path to find the information you're looking for!