Business Faculty Spotlight | Robert Sweet, Ph.D.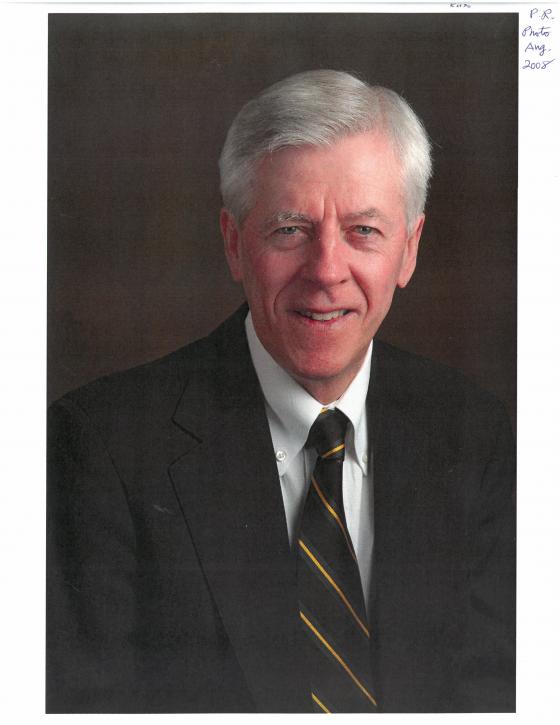 Featuring Hood College Business adjunct faculty, Robert Sweet, Ph.D., who worked with the Gatorade company and has a long-term teaching affiliation with the Hood community.
Dr. Robert Sweet
Program
Business Administration (MBA)
Department
The George B. Delaplaine Jr. School of Business
Can you share some highlights from your educational and professional career?
I received a B.A from Trinity College in Hartford, CT (note, President Chapdelaine taught at Trinity in the late 1990s), a J.D. from the University of Baltimore School of Law, Master's and Doctorate degrees from Catholic University, and an MBA from Loyola University of Maryland.
My working career spans from Economic Analyst at the Central Intelligence Agency (CIA, and my first post-college job) to Chief Economist at M&T Bank (my last job before retirement). In between, I spent ten years on Wall Street as an investment analyst covering the food and beverage industry. I have also served as Chief Investment Officer at Riggs Bank in Washington and First American Bank of Maryland.
While at Riggs, I was loaned to the U.S. State Department to advise emerging countries on capital markets and investments. This work included lectures and teaching in Singapore, South Korea, Chile, Venezuela, Czech Republic, Slovakia, and Uzbekistan.
In addition to my work experience, I have served on the adjunct faculty at Hood College, Johns Hopkins and Loyola over the past 25 years.
As a professor, what would you like your students to take away from your classes?
My teaching style is to combine lectures with student interaction. I want students to come away with an understanding and interest in investments, economics, and international business. Students in my classes have ranged from first-year graduate students to lawyers, dentists, and a director of admissions at the U.S. Naval Academy.
Students in my classes will learn basic theories of the subject, plus the practical aspects that I can provide from 60 years of experience. During my 26 years as an Adjunct Professor at Hood College, students have overwhelmingly reported that my business experience was most important in-class presentations.
Can you describe your professional journey working with the Gatorade company?
My work with Gatorade was as an investment banker in 1967 - 1969. I was the Food and Beverage Analyst for Glore Forgan (later Dean Witter), Wall Street investment bankers. Our Florida managers were approached by a couple of medical professors at the U. of Florida in search of financing for a product they invented. This was a drink that replaced electrolytes lost during intense exercise.
Our Investment banking department dealt with the financing, and I made contacts in the food industry to get the product (now named Gatorade, after the U. of Fla nickname) placed on grocery store shelves. It was the Stokely - Van Camp Co., maker of canned Pork & Beans, that decided to market Gatorade - and receive royalties. In 1967, Stokely executives signed a contract with the National Football League to make Gatorade the "official sports drink" of the NFL. Stokely - Van Camp provided coolers and cups with the logo (and encouraged the "Gatorade Shower" on winning coaches. Fans and TV viewers saw this, and it continues today. 
What attracted you to teach at Hood College for over 25 years?
I decided to teach at Hood College while working full-time at M&T Bank. My decision was based on the fine reputation of Hood's professors and programs preparing students for future study or work in the professions such as law, teaching, business, and the sciences. One other element entered my thinking. I am a believer in well-rounded and diversified individuals. When I started at Hood College in 1993, the Administration was expanding both teaching programs and athletics to accomplish this.
Inspired by this story? #GOFURTHER in your education and explore Hood College's graduate degree programs including our MBA program. Click here to receive more info!
Are you ready to say Hello?
Choose a Pathway
Information will vary based on program level. Select a path to find the information you're looking for!