Graduate Alumni Spotlight | Sanket Lange, M.S.'21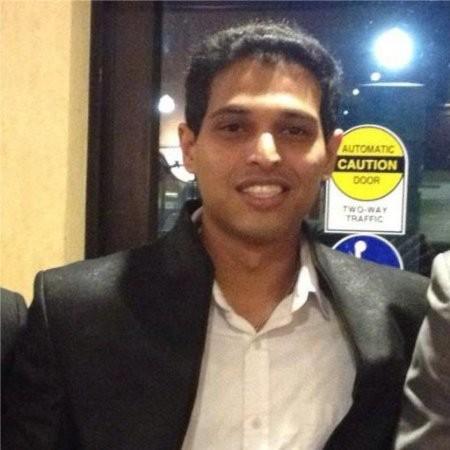 "Hood College was very close to my house and had a good reputation, so I chose to study here."
Sanket Lange, M.S.'21
Program
Cybersecurity (M.S., Certificate)
Department
Computer Science & Information Technology
Sanket Lange, M.S.'21, is a recent graduate of Hood College's cybersecurity master's program. Outside of Hood, Sanket earned a master's from DePaul University in telecommunications. He is currently employed as an associate offensive security engineer at Paylocity.
How did you first learn about Hood College? What made you want to study here?
I was looking online for colleges close-by where I live. I got admitted to the University of Maryland, College Park, through its cybersecurity program. In the end, Hood College was very close to my house and had a good reputation, so I chose to study there.
What interested you about the field of cybersecurity?
The field has a lot of growth potential and plenty of opportunities for learning. To stay on top of your game, you need to constantly be on your toes and keep up to date with the latest practices.

 
Where do you work now? What is your job like?
I work as an associate offensive security engineer at Paylocity, a Fortune 500 company. My job is to assess the company's digital security, resolve issues with it and help other employees prevent security issues. For example, I identify and exploit security vulnerabilities in a wide array of systems and situations. I also engage and educate product teams on security best practices and penetration testing procedures.
How did you end up with your current employer?
I applied online, got a call from the recruiter, then went through a series of interviews with different teams. After all of that, I finally got an offer letter.
What advice would you have for prospective job seekers in the cybersecurity field?
A master's degree in cybersecurity is the steppingstone that introduces you to the field, but you still need to learn a lot after getting one. This includes doing certification, learning scripting and performing hands-on tasks like bounty hunting. You also must study, complete some courses, be very good with Linux and complete your Certified Ethical Hacker (CEH) certification. The ethical hacking course at Hood taught by professor Carol Jim is good preparation for this certification.
Are there any fun facts or trivia about yourself that you would like to share?
I love playing sports, dancing, singing and spending time with my family—especially my two boys and my wife. I also really like to travel. Lastly, I am crazy about Disney World and Universal Studios Florida.
Inspired by Sanket's story and ready to #GOFURTHER in your career? Learn about Hood's graduate programs, including the cybersecurity program, by clicking here.
Are you ready to say Hello?
Choose a Pathway
Information will vary based on program level. Select a path to find the information you're looking for!