Graduate Student Focus | CoLAB Scholars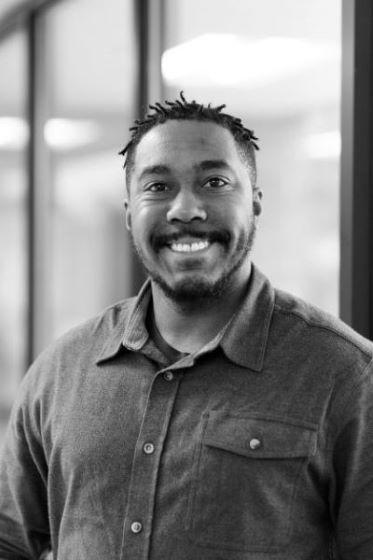 "My hope is to inspire people and make my path to success open to as many who are willing to want more for themselves and not take no for an answer. We are all capable of learning new material and furthering ourselves. Our ambitions go beyond race, gender and circumstance. Opportunities such as the CoLAB Scholarship cannot be ignored."
CoLAB Scholars
Program
Computer Science (M.S.)
Bioinformatics (M.S.)
Bioinformatics (Certificate)
Cybersecurity (M.S., Certificate)
Information Technology (M.S.)
Management Information Systems (M.S.)
Department
Computer Science & Information Technology
In 2018, the Greater Washington Partnership launched the Collaborative of Leaders in Academia and Business—Capital CoLAB—to prepare more learners for in-demand roles in technology. The goal of CoLAB is to diversify the Capital Region's digital tech workforce by partnering with employers and educators to create pathways that promote equitable access to the industry.
Hood College is a proud Capital CoLAB partner. Through the program, we issue digital badges to students who demonstrate mastery of the knowledge and skills necessary for careers in the growing digital tech sector. This year's recipients of the CoLAB scholarships were Nicholus Vaughan (M.S. bioinformatics), Adetoye Jumoke (M.S. information technology), Kristen Wingert (M.S. bioinformatics) and Lidia Fuentes '19 (B.S. nursing).
Can you all briefly describe your education and career background?
Nicholus Vaughan: I studied microbiology and immunology at the University of Miami and graduated in 2008. Since then, I've been in a variety of roles; with a couple exceptions they've all been related to quality and validation within biotech and pharmaceutical spaces.
Adetoye Jumoke: My first degree is in library and information science. I worked as a quality assurance analyst on a government contract, where I ensured that software products meet high-quality standards. After my last semester, I applied to register for PMP certification which I hope to write before the end of the year.
Kristen Wingert: I have a bachelor's in psychology and biology. I have held many different jobs, but I have been working as a librarian for the last four years. I am currently working on a master's in bioinformatics at Hood.
Lidia Fuentes: I graduated from Hood with my bachelor's in nursing. I have worked as a public health nurse, medical-surgical nurse and now an internal medicine nurse.
How did you hear about the CoLAB Scholarship?
Nicholus Vaughan: I frequented the graduate scholarship page on the Hood College website and noticed one that was very applicable for my bioinformatics program, as it entails data analytics and computer science as applied to problems in biology. I emailed GoFurther@hood.edu to obtain more information, and they told me more about when the scholarship would be available.
Adetoye Jumoke: I heard about the CoLAB Scholarship from the Graduate School, which I think is an excellent initiative to help students achieve their academic goals.
Kristen Wingert: I originally saw the email from Vanessa Solis with information about the scholarship. However, the email stated it was for computer science majors. I emailed her back inquiring if I could apply despite being in the bioinformatics program. She investigated it, and she later got back to me letting me know that I could apply.
Lidia Fuentes: After deciding I wanted to seek a degree in cybersecurity, I contacted Vanessa Solis, assistant director of graduate admission, who informed me of the scholarship. She is extremely knowledgeable, and she walked me through this great opportunity. 
What was the process for obtaining it like?
Nicholus Vaughan: I had to write an essay about how the scholarship could further my educational and career goals, along with how I am an ideal candidate for the award. I mainly wrote about my non-traditional foray into graduate studies—most people aren't taking 10-plus years in between their bachelor's degree and starting a master's degree!
Adetoye Jumoke: The process has been seamless and detailed.
Kristen Wingert: The process wasn't difficult at all. I wrote a 300-word essay and provided my financial information.
Lidia Fuentes: The process is very streamlined. I received an email informing me of the open date for the scholarship and the requirements in order to apply. I answered how this opportunity would assist me, which was advancing my career goals. I also answered how I would fulfill the scholarship's goal, a reason that is very near and dear to me.
How does it benefit you as a student?
Nicholus Vaughan: Working full time and attending graduate school full time doesn't leave a lot of time for extra work. The scholarship makes money for school one less thing to be concerned about, and it is also nice to be recognized for my work. In addition, CoLAB provides resources such as networking that I will certainly make a point to use.
Adetoye Jumoke: The scholarship will provide me with the resources needed to acquire the skills and knowledge required to advance in the technology industry. Completing my education through the scholarship will increase my chances of finding a fulfilling and well-paying job in the technology industry and also create valuable networking opportunities and exposure to different perspectives and ideas in the field.
Kristen Wingert: The scholarship benefits me a great deal financially. I am only able to take two classes a semester while working full time, so this essentially covered my entire semester. I am paying out of pocket for my masters degree, and I am looking to change careers, so I do not have an employer to help cover the cost of classes.
Lidia Fuentes: This scholarship helps tremendously. It has allowed me to attend my first semester in the program worry-free. Finances as an adult, especially as a parent, make the opportunity to be a student a pipe dream. The level of discipline needed to be a student is great, and because of cultural norms, it feels as though any finances taken away to secure a stable life for the family are selfish. Not only have I continued my education guilt-free due to this scholarship, but I can also demonstrate the value of my education to all my loved ones around me.
What do you hope to accomplish with your education now that you have obtained the scholarship?
Nicholus Vaughan: My main goal is completing my degree; the data science or generalist digital tech credential are also nice qualifications to add to my resume. I am hoping to pursue a career in big data. The amount of biological data since the advent of next-generation sequencing is immense, and I think that honing my skills in data analysis and statistics will go a long way in a career in big data.
Adetoye Jumoke: I am committed to continuous learning and growth, and I believe that the CoLAB digital tech credential will provide me with the resources and support I need to achieve these goals and ultimately complete my degree.
Kristen Wingert: I would like to make a career change and work in the biomedical field. I would like to become a research analyst working with statistical data in cancer research or rare disease research.
Lidia Fuentes: My ultimate goal is to graduate with a master's in cybersecurity. Working in the healthcare field has given me an appreciation for the online security we take for granted. My goal is to join the field of cybersecurity and establish myself. My hope is to inspire people and make my path to success open to as many who are willing to want more for themselves and not take no for an answer. We are all capable of learning new material and furthering ourselves. Our ambitions go beyond race, gender and circumstance. Opportunities such as the CoLAB Scholarship cannot be ignored. As much potential as we have, it helps to make what appears to be impossible so much more attainable.
Are there any fun facts or trivia about yourself that you would like to share?
Nicholus Vaughan: I enjoy trivia, running and boxing.
Adetoye Jumoke: I am passionate about growth and development and see learning as an ongoing process.
Kristen Wingert: I am really handy and renovated my kitchen last year. I am in the process of renovating a bathroom now.
Lidia Fuentes: I have two precious boys, with a little one on the way. I like to ride my motorcycle during free time. I love trying food, from local specialties across the U.S. to food from many different cultures across the world.
Inspired by our students and ready to #GOFURTHER in your career? Learn more about Hood College's graduate programs, including our programs in computing, by clicking here.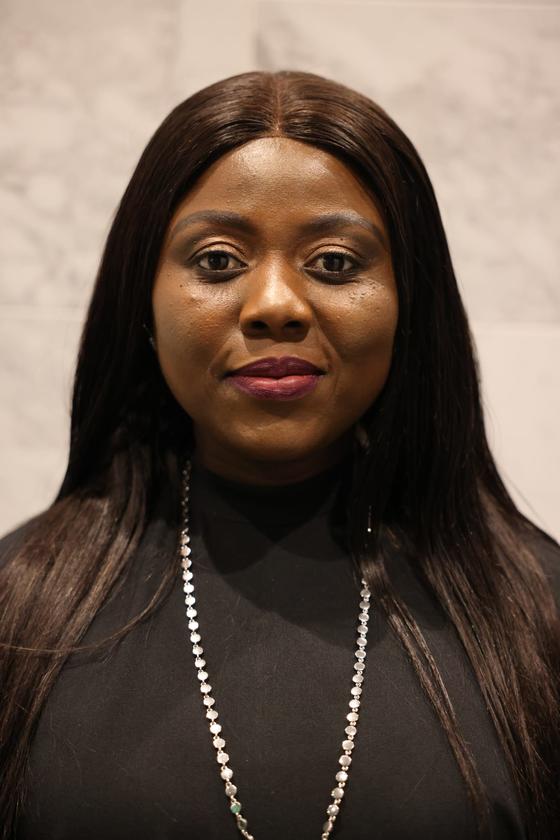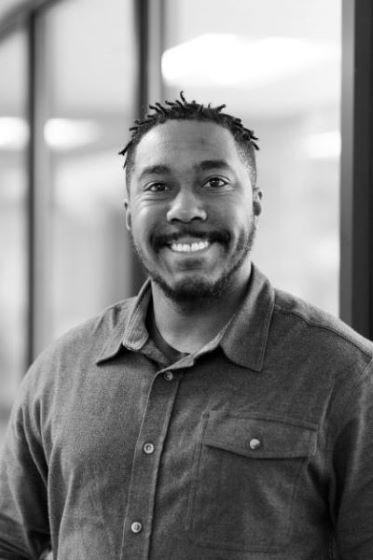 Are you ready to say Hello?
Choose a Pathway
Information will vary based on program level. Select a path to find the information you're looking for!