Graduate Student Spotlight | Natalie Redman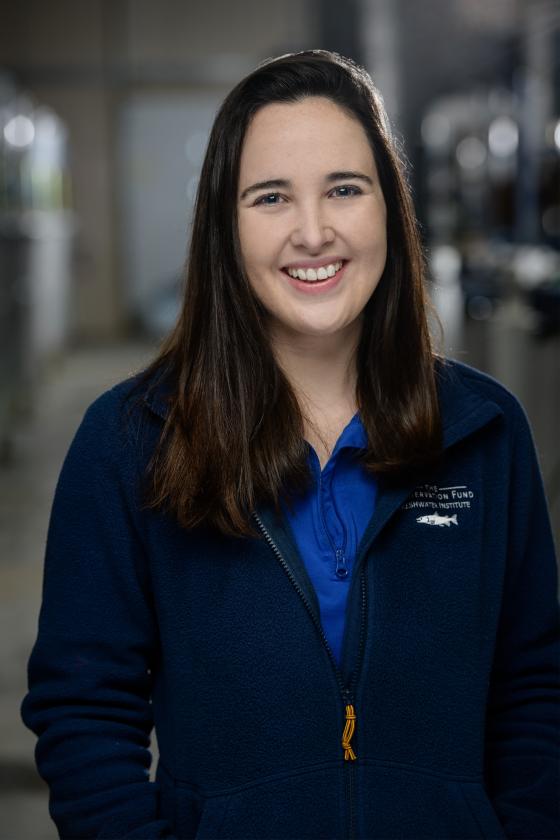 Natalie Redman is currently enrolled in Hood's Master's of Environmental Biology program. She is conducting research on disinfectant toxicity for her graduate thesis at The Freshwater Institute.
Natalie Redman, M.S. Environmental Biology
Program
Environmental Biology (M.S.)
Department
"Critical thinking was certainly something that I strengthened through my courses at Hood."
Please share briefly about your educational and professional background. 
I graduated from Shepherd University with a BS in environmental studies and minor in biology.
I started my work at Freshwater Institute during my sophomore year as an intern. Six years later I now serve as the Water and Environmental Chemistry Laboratory manager.
You are currently conducting a very interesting research for your thesis at The Freshwater Institute. Could you tell us more about it?
I am researching the toxicity of a fairly new disinfectant for aquaculture systems.
Many of the disinfectants that are utilized currently can be harmful to humans, the environment, and to the fish in the systems if not handled properly.
The disinfectant I am researching is a safer alternative while still maintaining efficacy. 
Why did you choose this particular topic?
I chose this topic because there has been little to no research concerning the disinfectant's application for recirculating aquaculture systems in the US.  
Critical thinking was certainly something that I strengthened through my courses at Hood.
It's so important to be able to draw from your experience and knowledge when finding a solution to a problem or starting new research.  
Do you have any advice for students who are currently in your program, or just graduated and are looking to find a job?
Don't dismiss any opportunity that peaks your interest because you never know what that opportunity will turn into.
Try your best in every class, every interview, and every job position because people do notice and it pays off!
Inspired by Natalie's experience? Explore Hood's graduate programs including the Environmental Biology Master's program by clicking here.
Are you ready to say Hello?
Choose a Pathway
Information will vary based on program level. Select a path to find the information you're looking for!