Hippy Chick Hummus Founder Visits Hood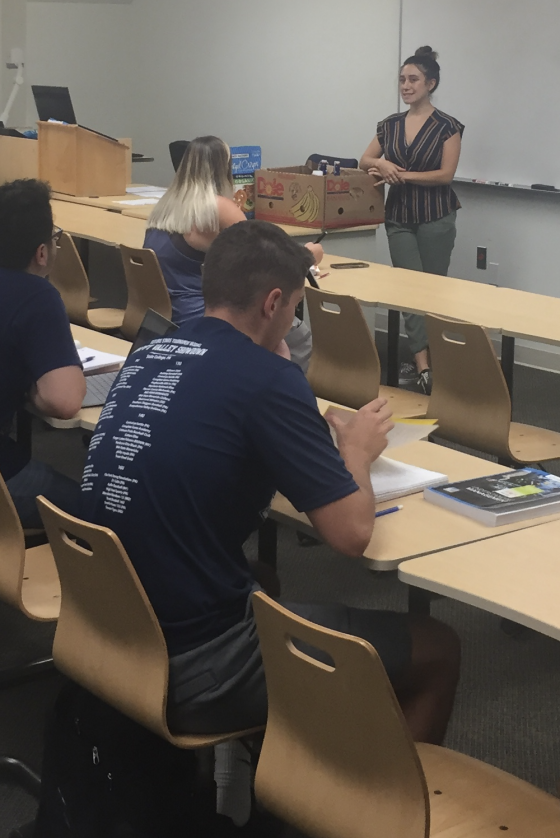 Erika Brown, the founder of Hippy Chick Hummus in Frederick, recently spoke to students in Professor James Stanker's MGMT 205 (Introduction to Management) class.
Erika Brown Visits Economics Class
Program
Department
The George B. Delaplaine Jr. School of Business
"Since so many of my students have a goal of owning their own business after graduation, I invited Erika to speak to them about her experiences of starting and growing Hippy Chick Hummus" said Stanker, a visiting assistant professor of economics.
Brown spoke to students about her journey of starting Hippy Chick, the joys and sorrows of being an owner/manager, how she built an amazing corporate culture and how that culture permeates through her business and is helping her achieve her business strategy. Erika told the students her employees, all of whom are focused on the customer and quality of her products, are her competitive advantage. 
Brown, a Frederick native, established Hippy Chick Hummus at the Frederick Farmer's Market in 2016. A year later, she opened the Hippy Chick Hummus Café. Today she has 15 employees and a thriving retail and wholesale business. 
Are you ready to say Hello?
Choose a Pathway
Information will vary based on program level. Select a path to find the information you're looking for!