Innovative Spanish Class takes new approach after shift to virtual learning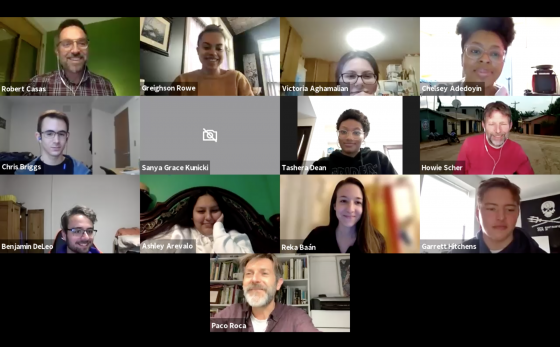 Robert Casas and his students find new ways to explore course material after shifting to virtual learning
Robert Casas and his students find new ways to explore course material after shifting to virtual learning
Program
Spanish: Iberian & Latin American Cultural Studies (B.A.)
Global Studies (B.A.)
Department
Global Languages & Cultures
Special topics course "Gardens and Forests in Iberian and Latin American literature and cinema," taught by Assistant Professor of Spanish Robert Casas, was originally set to explore different representations of gardens, forests and their myths in the Iberian and Latin American cultures and literatures.
With the pandemic shifting the course to a fully virtual experience and, due to travel restrictions, now teaching from halfway across the world in Barcelona, Casas found himself taking a more resourceful approach, creating a unique experience for his students.
Casas' students are now set to explore forests and gardens on their own accord. Coupled with a surprise guest appearance from an acclaimed Spanish author and students planting their own home gardens, the virtual course has taken on a new life during the pandemic.
For students like sophomore Victoria Aghamalian, the class has allowed her to learn about gardens and forests from another cultural perspective, noting that, "Many people are fearful of forests, especially at night, because of societal influences such as books where the main character gets lost or injured in the forest. This has shaped our view of how this place is potentially dangerous.
"I've learned in this course how society's views have influenced the way people perceive and interact with nature."
In addition to the assigned reading and exploring gardens and forests individually, students were able to meet virtually with acclaimed Spanish Author and Cartoonist Paco Roca from Valencia, Spain, during a lecture in early March.
Senior Ben DeLeo was excited to meet the author, whose works were part of the course material earlier in the year. DeLeo explained Roca was a phenomenal storyteller, and was able to gain a unique perspective from the author which he thought he would not have otherwise gained.
DeLeo was also appreciative of Casas' work to make the normally in-person class a valuable experience despite the difficult circumstances imposed by the pandemic: "Professor Casas does an admirable job of promoting excitement and engagement of the course material. I have learned how gardens and forests are more than just places in nature, they can be healing spaces or even prisons, given the context."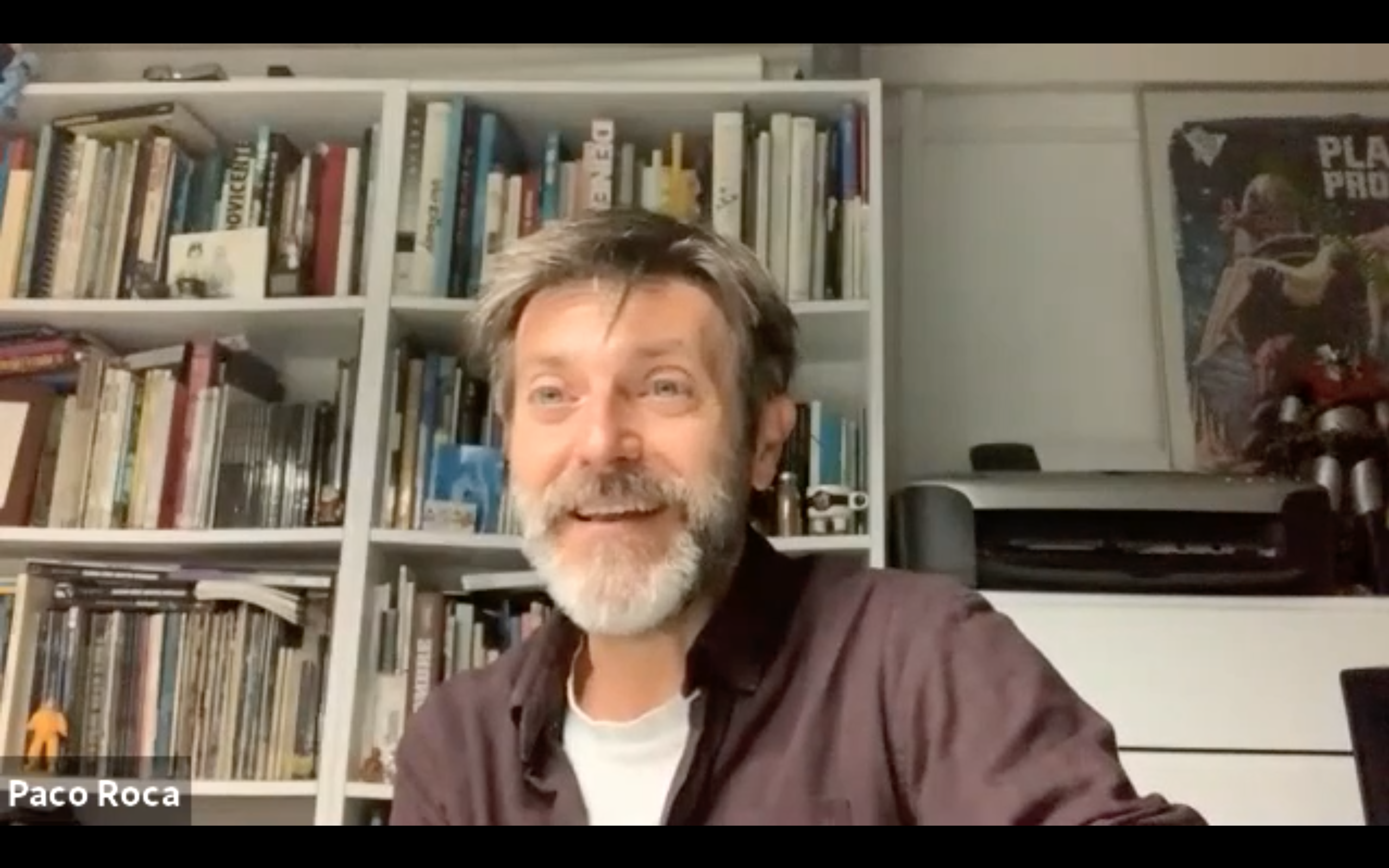 Similarly, Roca enjoyed talking to the students. He stated that there are no narratives without readers, and as an author, it was an honor to meet and chat with Casas' students.
"In that sense, having a conversation with these Hood College students was very interesting, as they provided an interpretation of my work from the point of view of another culture, turning a local story into something more universal," said Roca.
In addition to the conversation with Roca, students are also engaged with a creative writing blog in Spanish based on their observations with growing plants from scratch. Students are growing basil leaves, sunflowers, edamame seeds, lettuce and tomatoes. The class was also visited by French Professor Didier Course, German Professor Scott Pincikowski and Spanish Professor Maria Zuffi from the Global Languages and Cultures Department, who brought points of view from their areas of research to the discussion. 
"Even though we are connecting in a synchronous way, this course tries to take us beyond the "classroom" by traveling through literature and film in Spanish, exploring nature and taking care of another being," Casas explains. "The goal is to help students develop close watching and reading techniques, train patience and contemplation, boost ecological awareness and responsibility, and reinforce critical thinking abilities."
Aghamalian agrees. "While this class is taught synchronously online, it has still been super enjoyable, and I have learned a lot about how our perception of the surrounding environment impacts our lives."
Are you ready to say Hello?
Choose a Pathway
Information will vary based on program level. Select a path to find the information you're looking for!