Introducing the New M.S. in Nutrition Science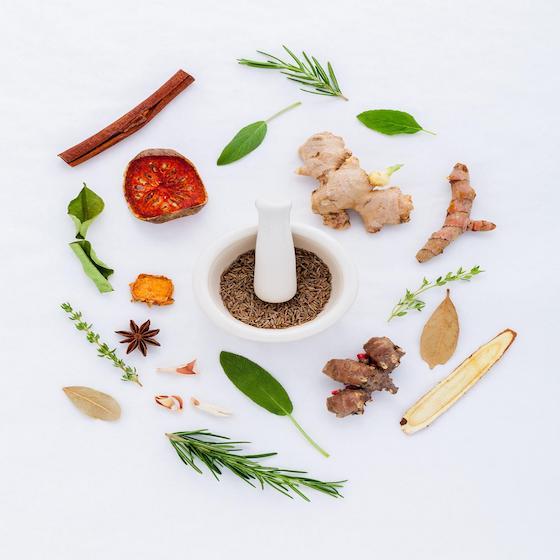 New graduate program in nutrition science is poised to train registered dietitian nutritionists (RDNs) and more.
Graduate Program Spotlight
Program
Nutrition Science (M.S.), Dietetics Track
Nutrition Science (M.S.), Nutrition Science Track
Nutrition Science (M.S.), Sustainable Nutrition Track
Department
There is a direct correlation between our health and the food we eat, which is why people are paying increasing attention to their diets. As such, demand for registered dietitian nutritionists (RDNs) has skyrocketed in recent years. The Bureau of Labor Statistics projects 11 percent employment growth in the field by 2030, faster than the national average. However, limited access to qualified dietetic educators has compounded a workforce shortage, leaving healthcare facilities understaffed.
The good news? Hood College is poised to boost the ranks of RDNs with the launch of its nutrition science M.S. program. This is not the first time nutrition has been taught at Hood, as the subject was a focus area of the bygone home economics major. The new iteration of the nutrition program was made possible thanks to a grant from alumna and Board of Trustees member Edith Howard Hogan '59, who received a bachelor's in home economics from Hood before earning a master's in dietetics from Harvard and going onto a stellar career in public health.
To spearhead the program, the College has enlisted Anne Davis, Ph.D., RDN, as director. "As far as leading the new program, it's exciting," says Davis. "I feel very honored, and I think it's an innovative move for Hood College."
Davis joins Hood from the University of the Pacific in Sacramento, where she served as the founding program director and associate professor of clinical nutrition in the School of Health Sciences. She studied at the university of Maine, University of Connecticut School of Allied Health and Temple University.
The program has received formal accreditation from the Accreditation Council on Education for Nutrition and Dietetics (ACEND), making it the only program of its kind in Maryland to carry this endorsement. This will ensure that Hood students are receiving an education that meets professional standards, paving the way for meaningful careers post-graduation.
The degree is comprised of three unique tracks—dietetics, sustainable nutrition and nutrition science. The dietetics track will allow students to pursue state licensure as RDNs. "With three tracks, we can meet the needs of a variety of students," notes Davis. "For instance, the sustainable nutrition and nutrition science tracks may be attractive to already registered dietitians."
Davis explains that the clinical study of nutrition is vital because it touches so many different aspects of health and wellness. Likewise, dietitians and nutritionists are needed in a wide array of settings, from hospitals and private practices to schools and community centers.
"The field of nutrition is extremely vast," says Davis. "Every health professional should know something about nutrition. There's nutrition laboratory research, applied nutrition and public health programs. There are more and more opportunities for registered dietitians, which is fantastic."
The inaugural class of nutrition science majors will convene in fall 2022, with an expected graduation date of 2024. The program will utilize a hybrid learning model for added flexibility and convenience. Students can also opt to enroll part-time and earn the degree at their own pace.
Ample opportunities for interdisciplinary collaboration will be made possible through The Ruth Whitaker Holmes School of Behavioral and Health Sciences, which will house seven Hood programs, including nutrition. Undergraduate nursing, public health and sustainability studies majors will find themselves well-positioned to work in tandem with the graduate nutrition program. Students can take advantage of state-of-the-art simulation labs and internships with local partners such as Frederick Health.
"I think potential applicants to this new program are going to be really pleased with how we've handled the diversity in the field," says April Boulton, Ph.D., dean of the graduate school. "Whether you're interested in the farm-to-table movement or practicing in a clinical setting like a school, nursing home or hospital, the tracks that we've designed will serve your interests."
Are you ready to say Hello?
Choose a Pathway
Information will vary based on program level. Select a path to find the information you're looking for!