Management Class Works With Tenth Ward Distillery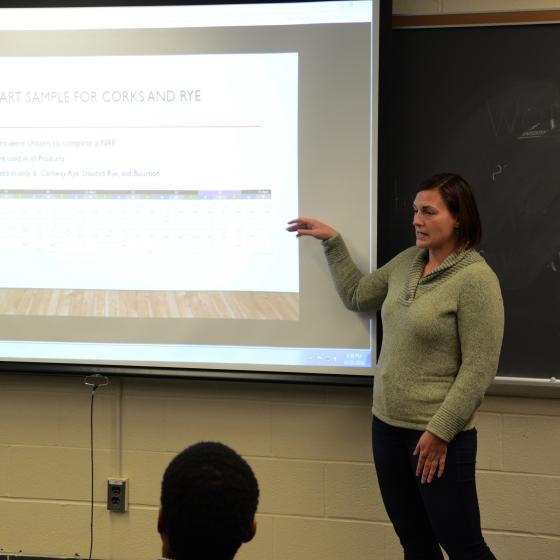 MBA students in Benjamin Vivari's management class worked with Tenth Ward Distilling Company to assist the business in preparation for an expansion.
Management Class Works with Tenth Ward Distilling Company
Program
Business Administration (MBA)
Department
The George B. Delaplaine Jr. School of Business
10/26/2018
By Elena Rowe, Marketing and Communications Assistant
MBA students in MGMT Class 564 have been granted an amazing opportunity to partner with Tenth Ward Distilling Company, a small local business that opened in 2016.
They are located at 508 E. Church St., where they make all of their spirits. With two successful years under their sleeves, resulting in selling spirits at farmer markets as well as whole sale in restaurants and liquor stores, they would like to open a second location at 55 E. Patrick St., in the heart of Downtown Frederick. This new location will boast a cocktail lab, event venue, spirit shop and barrel room. However, there is a catch. With this new and growing business in the works for Downtown Frederick, how can the small business prepare for the potential increase in revenue and demand?
The class will answer and solve these questions by assisting Tenth Ward founder Monica Pearce. The class will help Pearce prepare for the expansion by using their knowledge of forecasting, product lifecycle, materials requirement planning and supply chain management.
"The project is giving students the opportunity to take concepts they are learning in the classroom and apply them to real challenges faced by a real business," said Benjamin Vivari, adjunct instructor. "For example, we discuss forecasting techniques, and now we are trying to apply those techniques to a situation where the data isn't as complete or clean as we may like it to be."
Currently, Frederick County has 30 wineries, breweries, ciders and distilleries, which is a 68 percent increase since 2015. Distilleries like Tenth Ward have seen a 300 percent increase. In order to find out Tenth Ward's contribution to this, the class will talk to the County's Office of Economic Development and Tourism Council. Students will also collect data to figure out if this is the start of something bigger, or if the industry is reaching a stopping point. If the industry is reaching a stopping point, how can Tenth Ward continue to grow?
"I am enjoying this challenging class project because the professor provided us with great direction and questions to think about while conducting our research," said student Amani Al-Dajane, who also is the assistant director at Hood's career center. "I enjoyed conducting interviews with Katie Albaugh, the business development specialist at the County Office of Economic Development. They provided us great information."
Class Presentations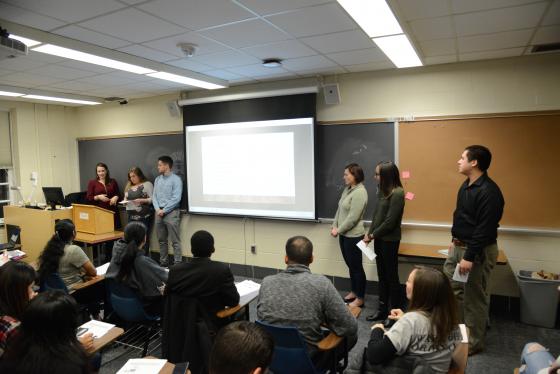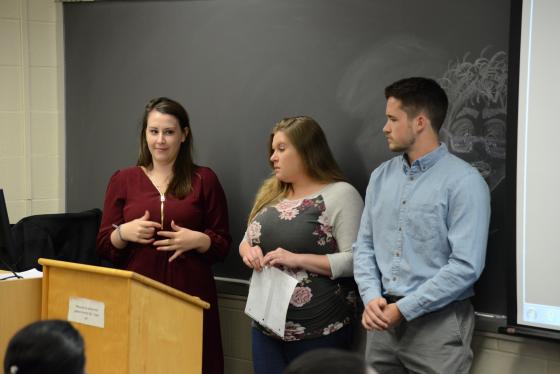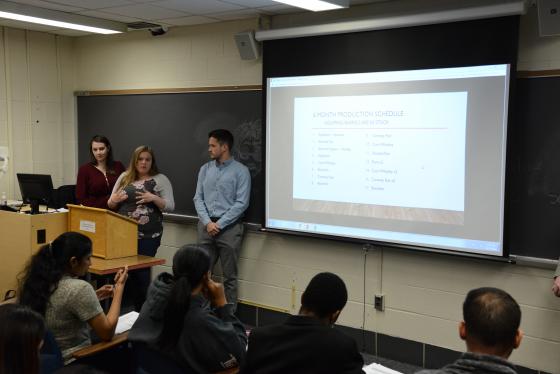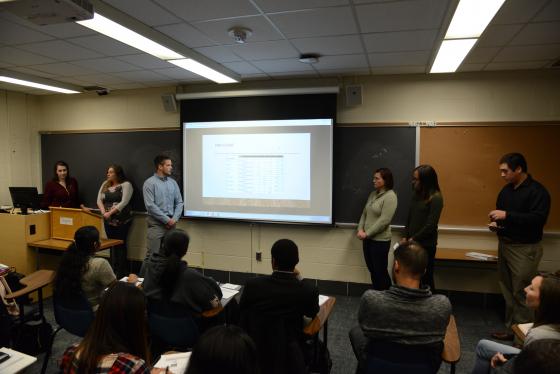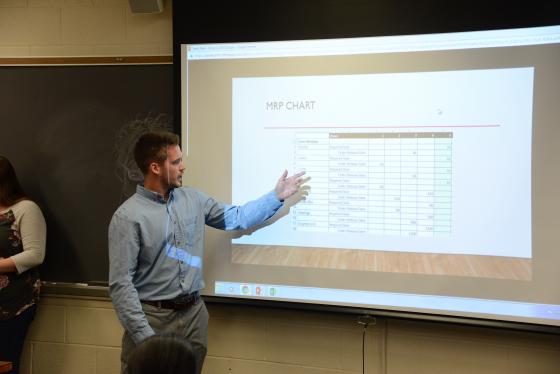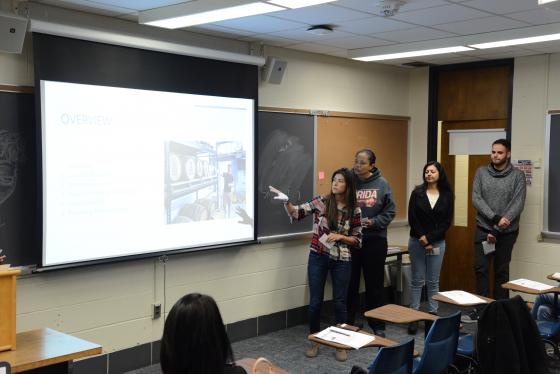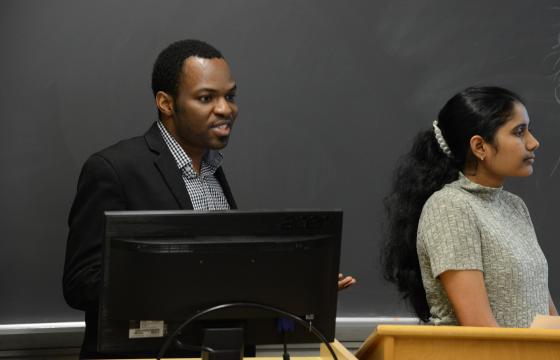 Are you ready to say Hello?
Choose a Pathway
Information will vary based on program level. Select a path to find the information you're looking for!