Master Potter Shiro Otani Offers Summer Workshop at Hood College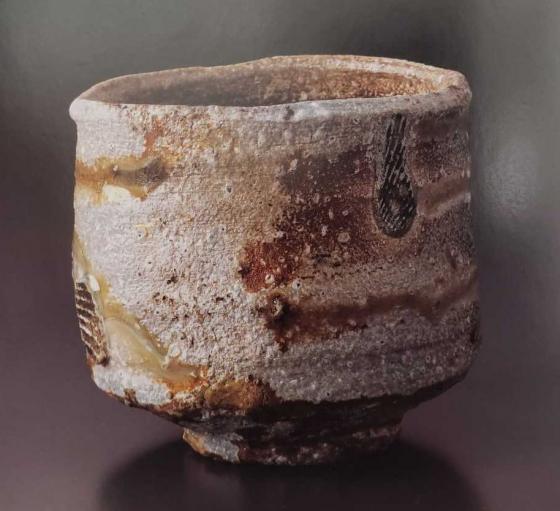 "Shiro Otani was appointed a 'Living National Treasure' of the Japanese town of Shigaraki in 1990"
Visiting Artist: Shiro Otani
Program
Ceramic Arts (Certificate)
Ceramic Arts (M.A.)
Ceramic Arts (MFA)
Department
The pottery village of Shigaraki is one of the six ancient kiln sites in Japan with a vibrant ceramics tradition that goes back hundreds of years. Master Potter Shiro Infinity Otani is world famous for his ceramic vessels which include traditional storage jars, table ware, tea ceremony ware, and contemporary interpretations of these forms. The evolution of Japanese pottery in the village of Shigaraki brought about the development of a unique ceramic aesthetic that some would say reached its peak during Japan's Momoyama Period.
Shiro Infinity Otani was born in 1936 in Shigaraki, Shiga Prefecture, Japan. During World War II, he lost his father who was a soldier in the Japanese Army.  As an only child, he did various jobs to support his mother. In 1960, he entered the prestigious Kyoto Craft Institution studying under Kyubei Kiyomizu, Eiichi Shofu, and Kunio Uchida. Mr. Otani's career has followed a very unique path full of fascinating traditions of which he has great knowledge and willingness to share.
Mr. Otani has used his exemplary gifts as an artist to bring together artists, children, families, and students throughout the world. This is very rare for an artist of such a high caliber. Because of these efforts, in addition to his outstanding work, he was appointed a "Living National Treasure" of the town of Shigaraki in 1990.
Mr. Otani will be leading a workshop on Japanese pottery (ARTS 599) at Hood College this summer, June 7-9, 2019, during which he will present traditional tea bowl making, forming both on and of the potter's wheel, and discussing the aesthetic criteria to encourage students to discover the freedom of expression within a Japanese aesthetic canon. Register here for this - and other - upcoming Ceramic Arts workshops.
Inspired to #GOFURTHER in your education? Learn about Hood College's Ceramic Arts certificate, M.A., and MFA programs by clicking here.
Are you ready to say Hello?
Choose a Pathway
Information will vary based on program level. Select a path to find the information you're looking for!