Meet Alumna Aba Blankson, Communications Director at the NAACP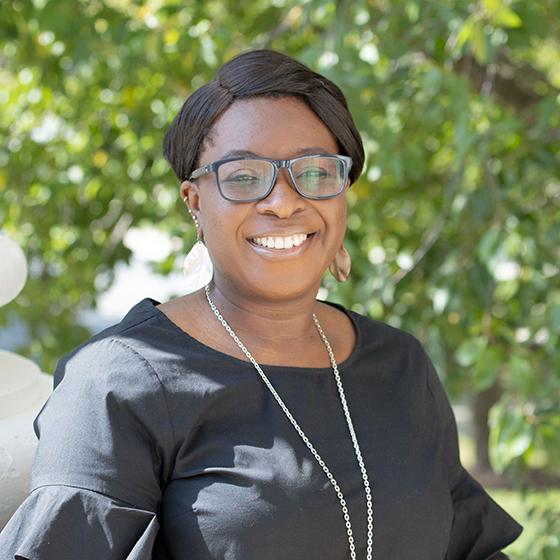 Alumna Aba Blankson is the vice president of communications and digital media at the NAACP.
Aba Blankson
Graduation Year
Program
Degree
Title
Vice President of Communications and Digital Media, NAACP
11/2/2018
By Elena Rowe, Marketing and Communications Assistant
Alumna Aba Blankson '99 has taken the world by storm. She is currently the vice president of communications and digital media at the National Association for the Advancement of Colored People (NAACP) where she oversees brand management, public engagement, social media presence and media relations.
After graduating from Hood College with a bachelor's degree in mathematics, she was unsure what to do, so she worked in the admission office for a year, helping recruit students. She then proceeded to Towson University where she earned her master's degree and Cornell University where she earned an MBA. Although she did not obtain a degree in communications, she credits Hood for the experiences she's had that have shaped who she is today.
"Everything I learned at Hood applies in my job everyday," she said. "I did a lot on campus. I was a part of BSU (Black Student Union) where we planned Liberation of the Black Mind Weekend (now called Liberation). We invited other colleges and universities to talk about social justice and the Civil Rights struggle. That is certainly a part of my current work."
Having a liberal arts education allows students to take a wide variety of courses that may be out of their major. Blankson took history and African American history courses with Hoda Zaki, Ph.D., professor of political science and co-director of African American studies.
"We were able to talk about the dual struggle of being a black feminist and intersectionality," said Blankson. "The things that seems 'old' but are still relevant today—all of that came from my time here at Hood."
Along with the BSU, she was involved in the Least Squared Math Club and the yearbook. She keeps in touch with some of her professors who still work here such as Zaki.
Her advice to current college students?
"Enjoy your major, learn everything from it. However, your major does not define you. The beauty of colleges like this is you get to learn, analyze, write and apply the things you learn to other opportunities throughout your college career."
This certainly applies to her work at the NAACP, which affects all people, not just the African American community.
"It opens the door for other struggles, and right now we are in the midst of a civic engagement campaign," she said. "We believe we have the power to change—that's why we need people to vote. My time at Hood has taught me that you have the power within yourself and your community to make a difference."
Are you ready to say Hello?