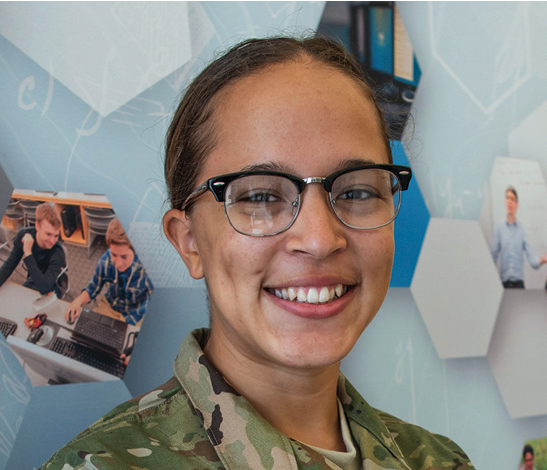 Nikita Johnson '21, a Hood College ROTC student, gets up at 4:30 a.m. every day to attend ROTC training before she starts her college classes. She is carrying 18 credits this semester, and she also has three paid jobs and two volunteer jobs.
Nikita gives 110% every day
Graduation Year
Involvement
Last January, Nikita's mom passed away after a long illness. While visiting her mom every day in the hospital for two months, Nikita kept up with her schoolwork by studying at her mom's bedside. She kept her grades high and her emotional outlook strong, because she knew her mom would want her to.
Nikita will serve her country in the Army after she graduates. She plans to join the military police, and then hopes to become a behavioral analyst for the FBI. She will be the first in her family to earn a bachelor's degree.
Nikita says, "I always give 110 percent, and I never give anything less."
When you invest in students like Nikita, you make an impact with a ripple effect...because these students will eventually impact many others.
If you could ask Hood alumni to make a donation to the College, what would you say?
Going to a four-year college is not something that all students can afford if not for the scholarships that alumni provide. My fallback would have been a community college or directly into the service. Instead, I will be the first in my family to get a bachelor's degree. So I would say, thank you for giving me the opportunity to live a better life, and to give back to my community in the future. And I would also say: How about if we all give 110 percent -- give to our max and then give a little more?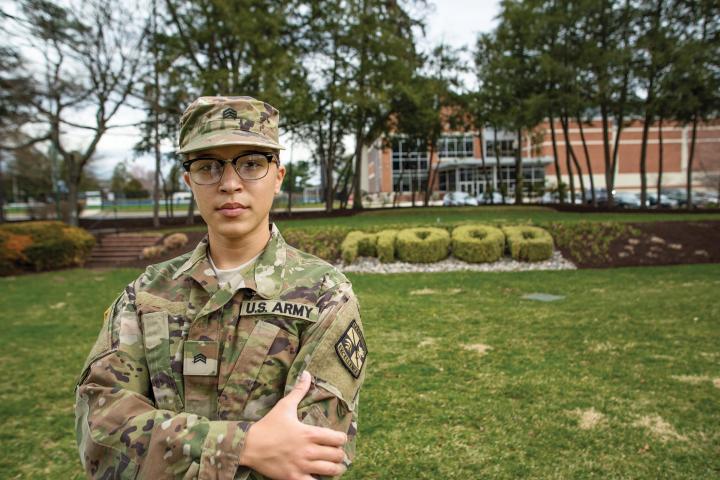 Are you ready to say Hello?
Choose a Pathway
Information will vary based on program level. Select a path to find the information you're looking for!