In the NeighborHOOD: Meet Liz Haney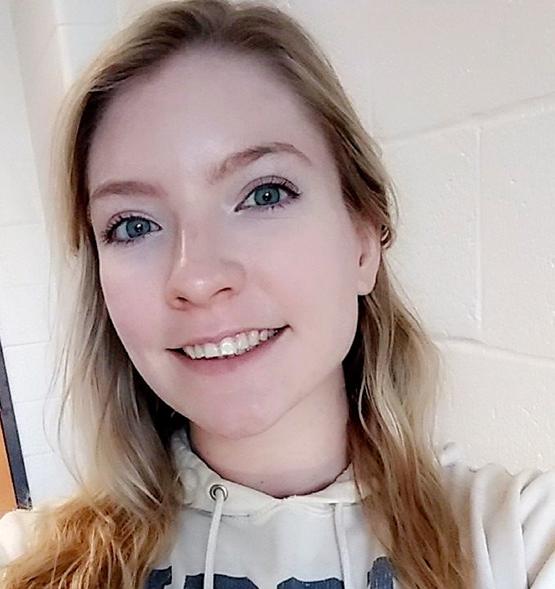 Meet commuter student Liz Haney.
Liz Haney
Graduation Year
Program
Business Administration (B.A.)
Hometown
Department
The George B. Delaplaine Jr. School of Business
I chose Hood College due to its proximity to the downtown area and DC. I believe location is very important in regards to opportunity, connections, and success. 
Career Goals – what do you hope to do after you graduate from Hood?
After I graduate from Hood College I plan on pursuing a career in the business field. Perhaps in a nonprofit sector. As a first year student my career plan is still being formed. However I do know whichever career I choose will be one that I can use to help others, and positively impact the world.
Tell us about a professor who has had an impact on your life at Hood.
One professor who has had a positive impact on my life at Hood College is my adviser, professor. Sang Kim. He did an exemplary job on helping me plan my which classes to take, and my path for future semesters. 
What has been your favorite class so far? Why?
My favorite class so far has been analytical methods of management with Professor Gurzick. This class has been my favorite so far, because it's my first information based computer class. Taking this class has taught me new skills that I never knew I had the capacity to master. 
What other opportunities have you had at Hood?
In my limited time here at Hood College I have tried to take advantage of the many opportunities this campus provides. Such as becoming a member of the commuter council, SGA council, Enactus, Inner Varsity, and the vice president of the HEAT club. I also hold a work study position at the college as a student aid. I am planning on engaging more active rolls within these organizations, as well as branching out into more leadership and community roles in the upcoming fall. 
Did you receive a scholarship?
I received the legacy scholarship, and others. These scholarships have meant everything to me. The generosity of Hood college has made higher education more attainable, and I am proud to be recognized for the perseverance I have diligently invested into my academia. 
What is your favorite spot on campus?
My favorite spot on campus is the athletic center. Physical health and wellness are essential. 
What is your favorite place in Frederick?
My favorite place in Frederick is the Frederick Municipal Forest, because there is a wide selection of high quality hiking trails. 
Are you ready to say Hello?
Choose a Pathway
Information will vary based on program level. Select a path to find the information you're looking for!