Scholarship, Performance, Innovation, Research and Experience Symposium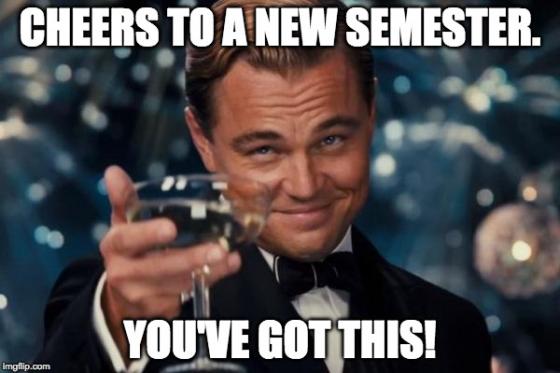 On Tuesday, April 7, Hood will be celebrating undergraduate learning at its inaugural Scholarship, Performance, Innovation, Research, and Experience (SPIRE) Symposium.

The goal of this event is to provide an interdisciplinary and inclusive opportunity for Hood undergraduate students at all levels to present their experiences of academic excellence to students, faculty, staff, and members of the community. This symposium celebrates all high-impact learning, which includes (but is not limited to) undergraduate research, study abroad, service-learning, internships, collaborative assignments, and capstone projects.

Presentations will take place from 10am-2pm.

If you're interested in participating, talk with your faculty mentor about submitting a proposal! Proposals must be submitted online by the end of the day on Friday, February 28.
Scholarship, Performance, Innovation, Research and Experience Symposium
resentations, readings, and performances  
Presentation sessions will last 75 minutes and be composed of four oral presentations/performances. All presentations and performances should last 15 minutes total & be composed of a 10-minute oral presentation and a 5-minute Q & A period.    
Since these presentation sessions are interdisciplinary, you'll be presenting to a diverse, general audience who may or may not have expertise in your subject. Presentations will be grouped according to themes that emerge from applications, rather than by discipline or subject. As such, the language of your presentation should be inclusive and accessible to a general audience.  
Types of submissions we're looking for:   
Research talk: an oral presentation based on original research. Talks can be accompanied by visual elements (PowerPoint presentations, handouts, etc.); please indicate on the submission form if you'll need equipment or additional technology.    

Oral presentation about a high-impact experience: a talk about an internship, study abroad, or other experience and the impact it had on you and a larger community.   

Creative reading: reading of original poetry, fiction, creative non-fiction, screenplay, or hybrid work. Readings can be excerpted from a longer work in order to meet time constraints.    
Artistic performance: an expressive, theatrical, visual, or musical piece. Preference will be given to original work.  

Short film screening: original student films. Depending on the length, these may be accompanied by a brief introduction by the director.   

Technological demonstration: interactive session designed to teach or explore a technique or skill.  

Posters & static visual art: Research posters and visual art will be displayed in the atrium. During the poster session, participants should be near their work to answer questions and engage with audience members. 

Posters: 48x36" professionally printed poster summarizing research, scholarship, or experience.  
Ceramic, sculpture, painting, print, photography, textile, drawing, or other original visual artwork: Original piece accompanied by an artist statement and brief description of the work.   
Are you ready to say Hello?
Choose a Pathway
Information will vary based on program level. Select a path to find the information you're looking for!