Senior Awarded Fulbright Grant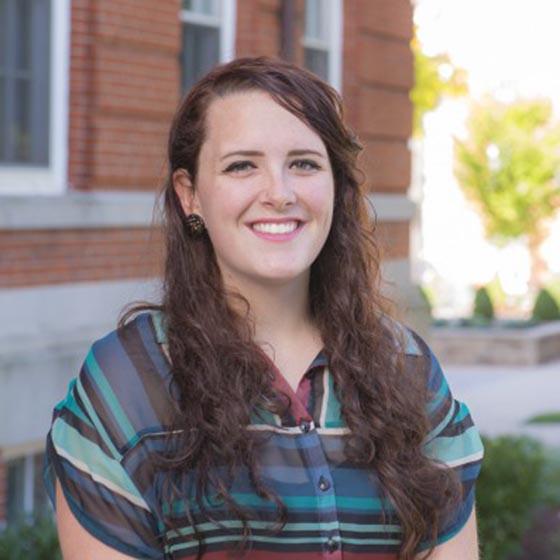 Lydia Emory was awarded a Fulbright Grant to teach abroad in Spain next year.
Lydia Emory
Graduation Year
Program
Department
Global Languages & Cultures
Senior Lydia Emory has been awarded a prestigious Fulbright U.S. Student Award to Spain to teach abroad next academic year. A Spanish and global studies major with a focus in global cultures and society, she will join more than 100,000 Fulbright U.S. Student Program alumni who have been awarded grants since the program began in 1948.
"I wanted to do it so badly," said Emory. "I am still shocked I got it."
The Fulbright program is the flagship international educational exchange program sponsored by the U.S. Congress and the Department of State and is designed to increase mutual understanding between the people of the U.S. and the people of more than 160 countries worldwide. Recipients of Fulbright grants are selected on the basis of academic or professional achievement, as well as demonstrated leadership potential in their fields.
Emory will be in Madrid, beginning in August, for 10 months. She will be teaching the equivalent of middle or high school as an English teaching assistant in math, science or English classes. The Fulbright program emphasizes community service, and she will be helping students gain international awareness during a three-month Model United Nations camp. While in Spain, she will also be looking for other opportunities to work, travel and eventually aim for a job at the U.S. Department of State.
Emory studied abroad in Seoul, South Korea, and in Sevilla, Spain, during her time at Hood. She also studied in Slovakia while attending Fairfield High School in Adams County, Pa., where she graduated in 2012. She believes that her experiences abroad thus far in her life played a key role in her being awarded the grant.
"I have been lucky to have the opportunities to travel abroad," she said. "That international experience really shaped and formed me."
While at Hood, Emory has served as the president of the student international club; as a Blazer Ambassador in the admission office; as the head resident assistant; as an orientation assistant; and as a member of the Hood College Rotaract Club.
"Lydia is an exceptionally motivated student and creative thinker," said Scott Pincikowski, Hood College Fulbright adviser. "She has made it one of her life's goals to be actively engaged in the global community. Lydia represents the best of Hood's liberal arts tradition. Hood College offers rigorous programs in global studies and foreign languages that enable top students like Lydia to receive competitive and prestigious grants like Fulbright. Lydia was chosen from hundreds of applicants from around the country, including students from top-tier universities."
Previous Fulbright Scholars from Hood College include Jeanne Schmidt Whitehair '55, Janet Halsted Jackson '56,
Mara Eksteins Garcia-Bunuel '57, Charlotte A. Moran '57,
 Beverly A. Heckart '59, Amie Godman Tannenbaum '63, Cherilyn Widell '75, Heather Mathews '94, Summer Arrigo-Nelson '98 and Shannon K. Williams '07.
Are you ready to say Hello?
Choose a Pathway
Information will vary based on program level. Select a path to find the information you're looking for!