Senior Natalie Yeagley Named Most Outstanding Honors Student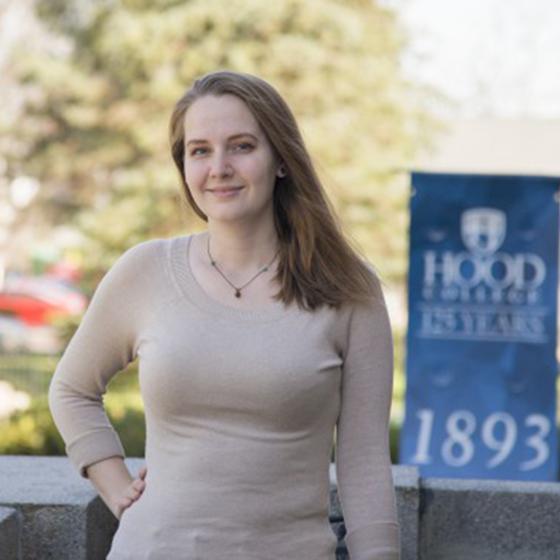 Natalie Yeagley won the Portz Award for Outstanding Maryland Honors Student.
Natalie Yeagley
Graduation Year
Program
Art & Archaeology, Archaeology Concentration (B.A.)
History (B.A.)
Department
Natalie Yeagley, a graduating senior with a double major in art and archaeology and history, won the 2018 Maryland Portz Award for Outstanding Maryland Honors Student.
The Portz Award is given at the annual Maryland Collegiate Honors Council Conference each year, and it recognizes the top honors student from a four-year school and from a two-year school in Maryland.
"Winning the Portz Award was an incredible honor," said Yeagley. "It is the best kind of acknowledgement of all the work I had done and an affirmation that I am on the right path to realize my future academic goals. I also realize now how lucky I have been to be surrounded by friends and professors who believe in my ability, even when I do not, and who work hard to ensure I am able to grow as a student and as an individual. I cannot overemphasize the role these people have played in my accomplishments."
Yeagley's award-winning paper examined the changing direction of trade and cultural influence in the Aegean Sea region in the Early Bronze Age (3100-2000 BCE). She looked at the various groups that existed on the Cycladic Islands throughout the roughly 1,000-year period and focused on their trade relationships with the island of Crete and mainland Greece. With direction from her mentor, Professor Jenni Ross, she examined several excavated sites and used the evidence to argue that the Cycladic groups maintained an economic dominance, and subsequently a cultural dominance, over Crete for a significant portion of the EBA.
"The paper I wrote really helped me focus in on this area of the world, and the research I got to conduct convinced me how much I would love to look at the region in more depth in the future," she said.
After graduating, Yeagley plans to take a gap year before pursuing a doctorate in Mediterranean studies.
Are you ready to say Hello?
Choose a Pathway
Information will vary based on program level. Select a path to find the information you're looking for!