Training Ms. President Program Opened Opportunities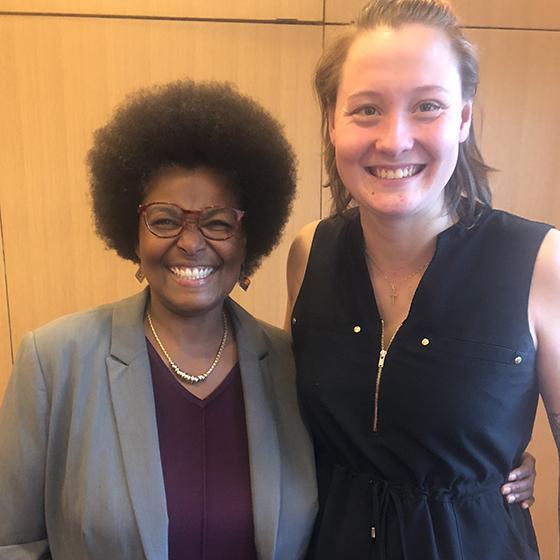 Sophomore Dani Holt graduated the Training Ms. President program, held Nov. 7-8.
Sophomore Dani Holt, right, with Maryland State Senator Mary Washington
Graduation Year
Program
Law & Criminal Justice (B.A.)
Political Science (B.A.)
Department
Law & Criminal Justice
Political Science
As a new graduate of the Training Ms. President program, I have to say it is definitely a worthwhile event. This event gave me the opportunity to learn about managing campaigns, different political offices, and most of all, it taught me about how to run for an elected political office.
In just two days, I was able to learn so much about these topics from some of the best in campaign management and from former Maryland senators and current state delegates themselves. I am so grateful and lucky to have been able to participate in such an amazing and rare opportunity.
One of the main things I learned from this program was that having connections and knowing people who can help you is crucial to being in politics. The Training Ms. President program helped me meet and individually discuss with many powerful and experienced people in the field that I hope to work in someday soon. This program gave me the opportunity to make connections that I otherwise never would have. Ultimately, this program gave me knowledge, experience and opportunities that are invaluable, and I will be forever grateful for having been able to participate in this program.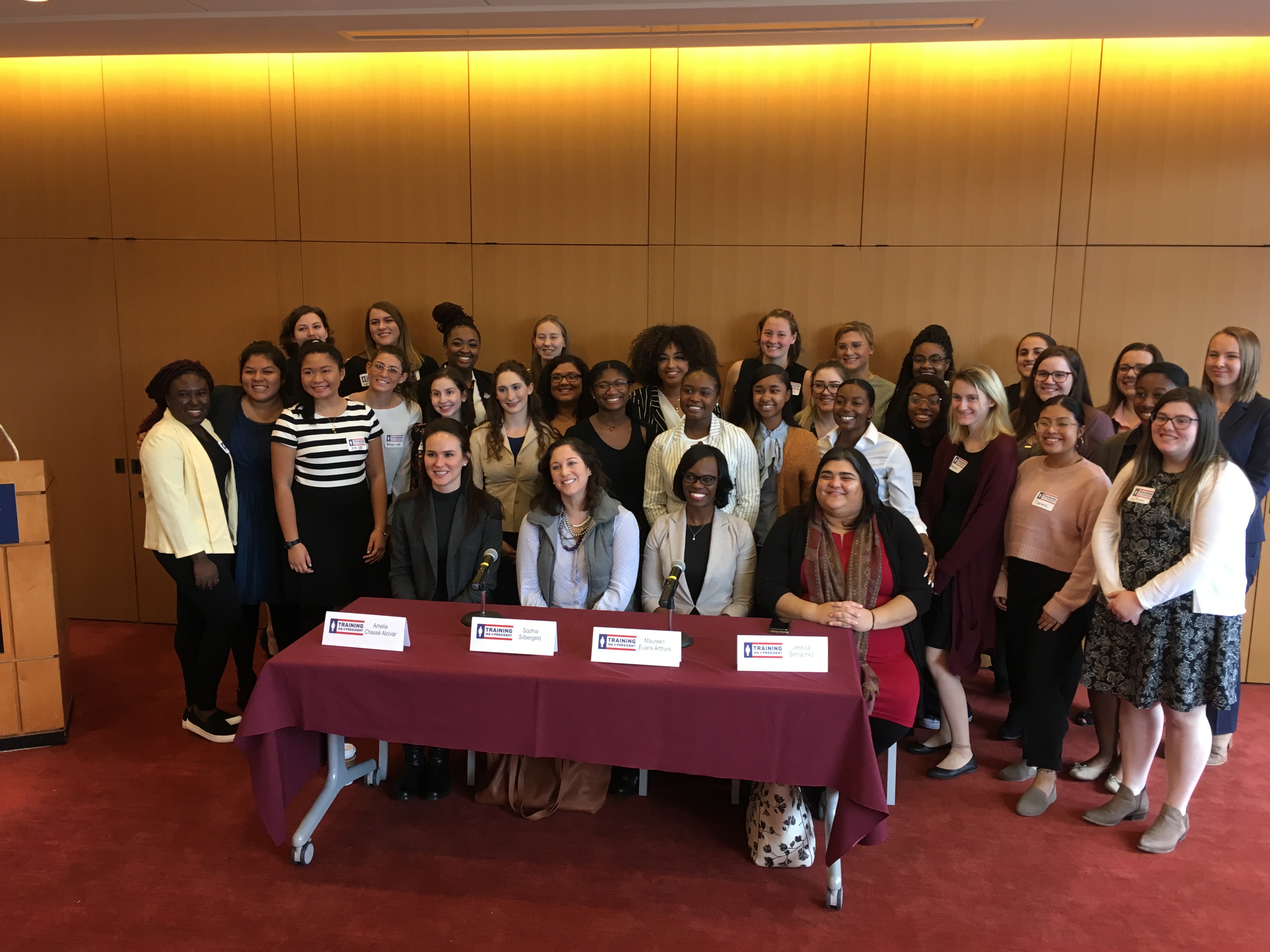 Training Ms. President—a two-day seminar on what it takes to run for political office geared specifically for undergraduate female students—is co-sponsored by the political science departments and provost offices from Hood College, Washington College, Goucher College, and Mount St. Mary's University. It is a bipartisan event focusing specifically on the experiences women face when deciding to run for office and on the campaign trail, rather than on policy views.
Are you ready to say Hello?
Choose a Pathway
Information will vary based on program level. Select a path to find the information you're looking for!