Hood College announces plans for Summer and Fall '21 semesters
Classes for fall '21 semester to begin August 23 with traditional face-to-face learning and student housing returning to near-normal status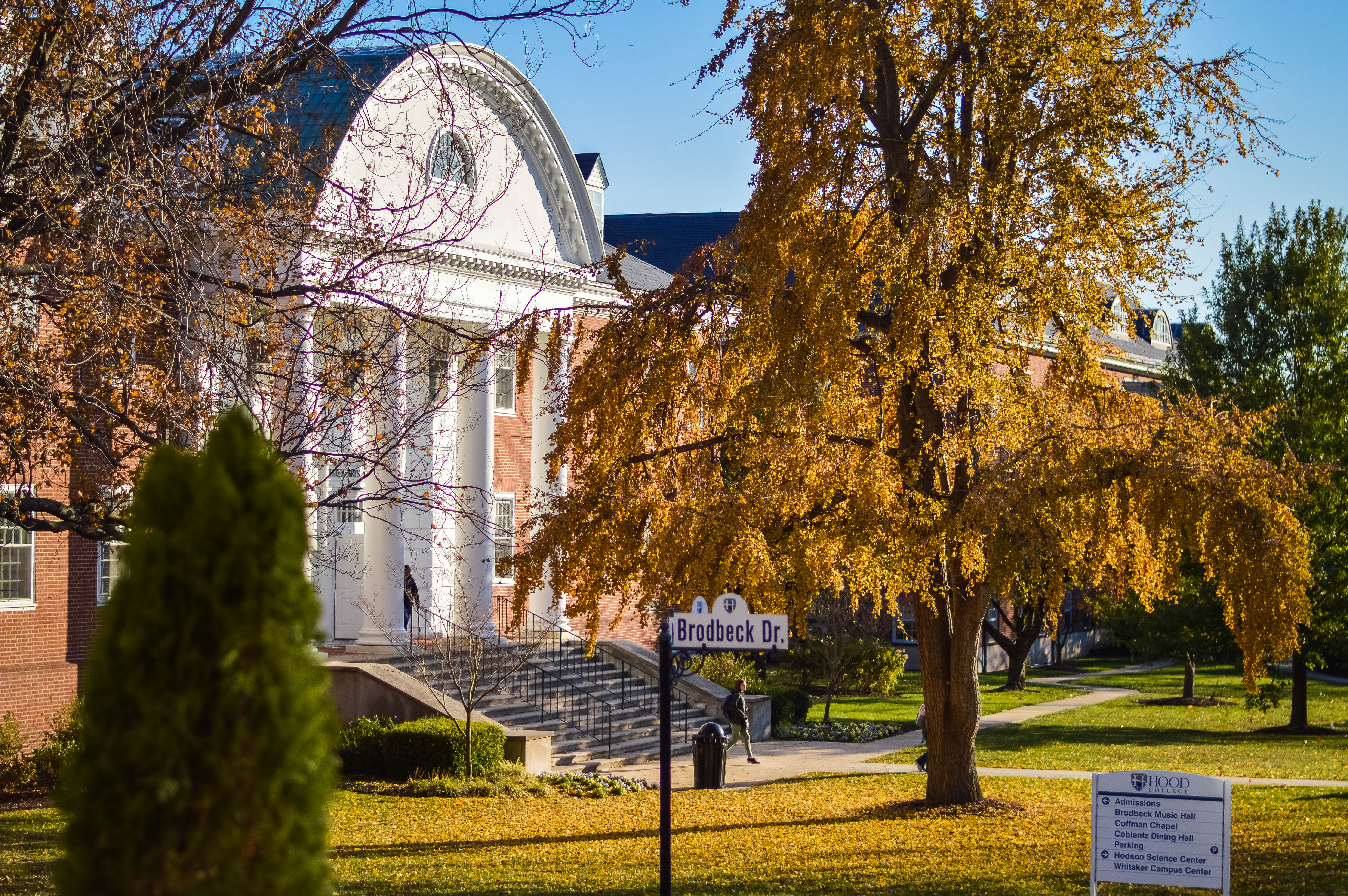 President Andrea Chapdelaine, Ph.D., has announced Hood College's plans for the summer and fall '21 semesters. With lower positivity rates and the increased availability of various COVID-19 vaccines, the College is planning a return to traditional, face-to-face teaching and near-normal operations.
Based on the Hood's discussions with local health partners and the College's COVID Emergency Response Team and Oversight Working Group, the following plans have been announced:
Summer 2021
Summer session classes will be taught primarily online, although some hands-on experiences will be in person, including the Summer Research Institute, art studios, science labs, fieldwork and other experiences. Students enrolled in summer classes at Hood can live on campus. 
Summer advising and registration sessions for our incoming class will be virtual. Later this summer, the college will host optional on-campus visits to allow incoming students and their families to "Say Hello at Hood."
The 2021-22 Academic Year
The College is planning for an in-person experience for all undergraduate classes. Graduate classes will also be predominately in-person, with some existing online and hybrid course options. 
Classes will begin on Monday, August 23. The full academic calendar for the coming year can be found here. 
Housing & Residence Life
The College is planning to return to normal operations in the 2021-22 academic year. Usual requirements for residency on-campus have been reinstated after COVID exceptions were implemented during the current academic year. All undergraduate students are required to complete a Housing and Food Service Contract in Self-Service or apply for a housing exemption by Friday, April 23.
New students will receive information on the housing process from residence life as they place their deposits for fall.
Health & Wellness
Finalized fall protocols relating to social distancing, mask wearing, surveillance testing and other public safety measures will be laid out later this summer as the trajectory of the virus is determined.
COVID-19 vaccines will become available for students this week and the College strongly encourages all students to register for a vaccine as soon as possible. Hood strongly encourages all students to be vaccinated prior to the beginning of the fall semester. More information can be found here or you can email wellness@hood.edu if you have questions.
As we continue to plan for the fall semester, we will send information via email and update the website.
Media Contact