Hood College Partners with Every Community College in Maryland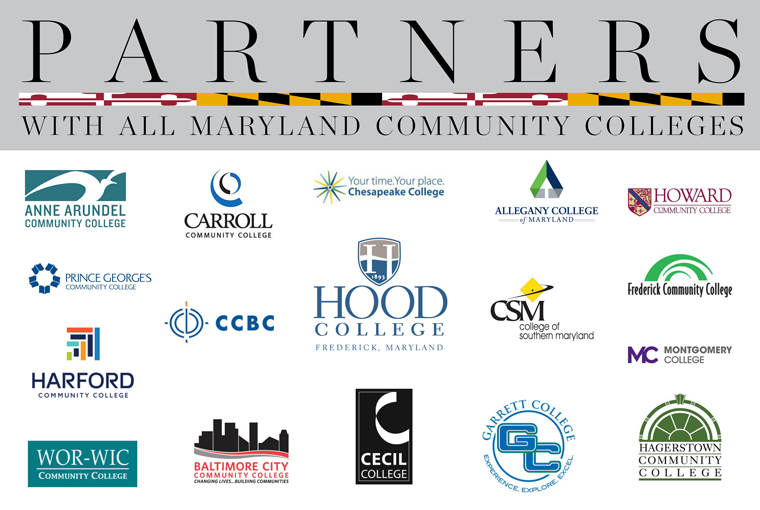 FREDERICK, Maryland—Hood College has signed an articulation agreement with Howard Community College (HCC), the final of the 16 community colleges in Maryland to sign a transfer agreement with Hood. This makes it easier and more affordable for students from any community college in Maryland to transfer to Hood.
This new agreement confirms an additional scholarship for students transferring from HCC to Hood and guarantees admission to students who graduate from HCC in good standing, with an associate degree.
According to an economic research report from the Federal Reserve Bank of St. Louis, in April 2020, the unemployment rate among those with only an associate degree was 13.6 percent. This number shrinks to 9.4 percent among those with a bachelor's degree. This shows that having a bachelor's degree or higher is crucial in a job market affected tragically by the coronavirus.
"We are proud to have transfer agreements in place with every community college in Maryland," said Hood President Andrea E. Chapdelaine. "Our mission is to educate students and prepare them for purposeful lives of responsibility, leadership and civic engagement. To that end, it only makes sense to make the pathway from a community college to Hood as easy as possible."
Hood expects 25 percent of its new students next year to be transfers, with the vast majority (almost 95 percent) coming from Maryland community colleges.
Hood College is an independent, liberal arts college, offering more than 25 bachelor's degrees, four pre-professional programs, 19 master's degrees programs, two doctorates and 10 post-baccalaureate certificates. Located in historic Frederick, near Washington, D.C., Baltimore and the I-270 technology corridor, Hood gives students access to countless internships and research opportunities.
Media Contact
Community Partnerships
Grants and Scholarships