Hood College Receives Gold Award for Wellness at Work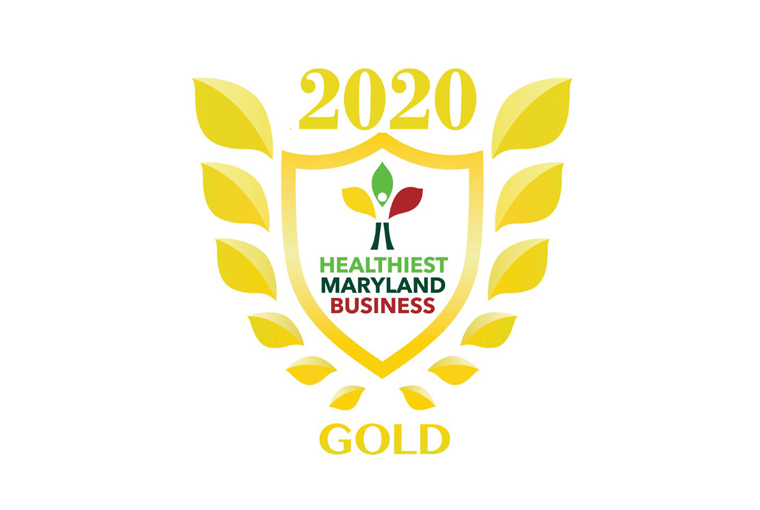 FREDERICK, Maryland—Hood College received the gold award from the Healthiest Maryland Businesses (HMB) Wellness at Work Awards Program during a recent online symposium.
These awards recognize Maryland businesses that are committed to improving employee health and well-being and highlight wellness initiatives that meet all components of the CDC's Workplace Health Model.
"Last year, we received the bronze award. This year we were awarded gold based on our commitment to employee wellness," said Meg Timmons, benefits manager at Hood. "We look forward to continued growth in our wellness programming this coming year, even as we face the challenges posed by COVID-19. We will increase virtual offerings and support for employee and student mental health."
Some Hood programs that led to the gold award include: an onsite fitness center and pool for employee use; lunchtime yoga; aqua fitness; a weekly walking group; two fitness challenges; smoking cessation help; involvement in the Million Hearts program; physical and mental health resources via partnership with Frederick Health Hospital, the Frederick County Health Department and Advanced Behavioral Health; and a comprehensive employee benefits program that supports physical and mental health as well as other dimensions of wellness (financial, occupational, nutritional, etc.).
"At Hood, we pride ourselves on providing a culture of caring and wellness," said Teresa Cevallos, director of wellness at Hood. "Promoting a healthy campus community and healthy individuals is integral to a fulfilling work environment and enhances student learning. Our vision is to demonstrate respect for all, provide options for health and mental health services and continuous health education and promotion. We have the full support of our senior leadership team, and wellness is a part of Hood's strategic plan, which is a key component of the award evaluation process."
Hood College is an independent, liberal arts college, offering more than 25 bachelor's degrees, four pre-professional programs, 19 master's degrees programs, two doctorates and 10 post-baccalaureate certificates. Located in historic Frederick, near Washington, D.C., Baltimore and the I-270 technology corridor, Hood gives students access to countless internships and research opportunities.
Media Contact