MASCUP Program allows students to earn CDC Certification while fighting COVID-19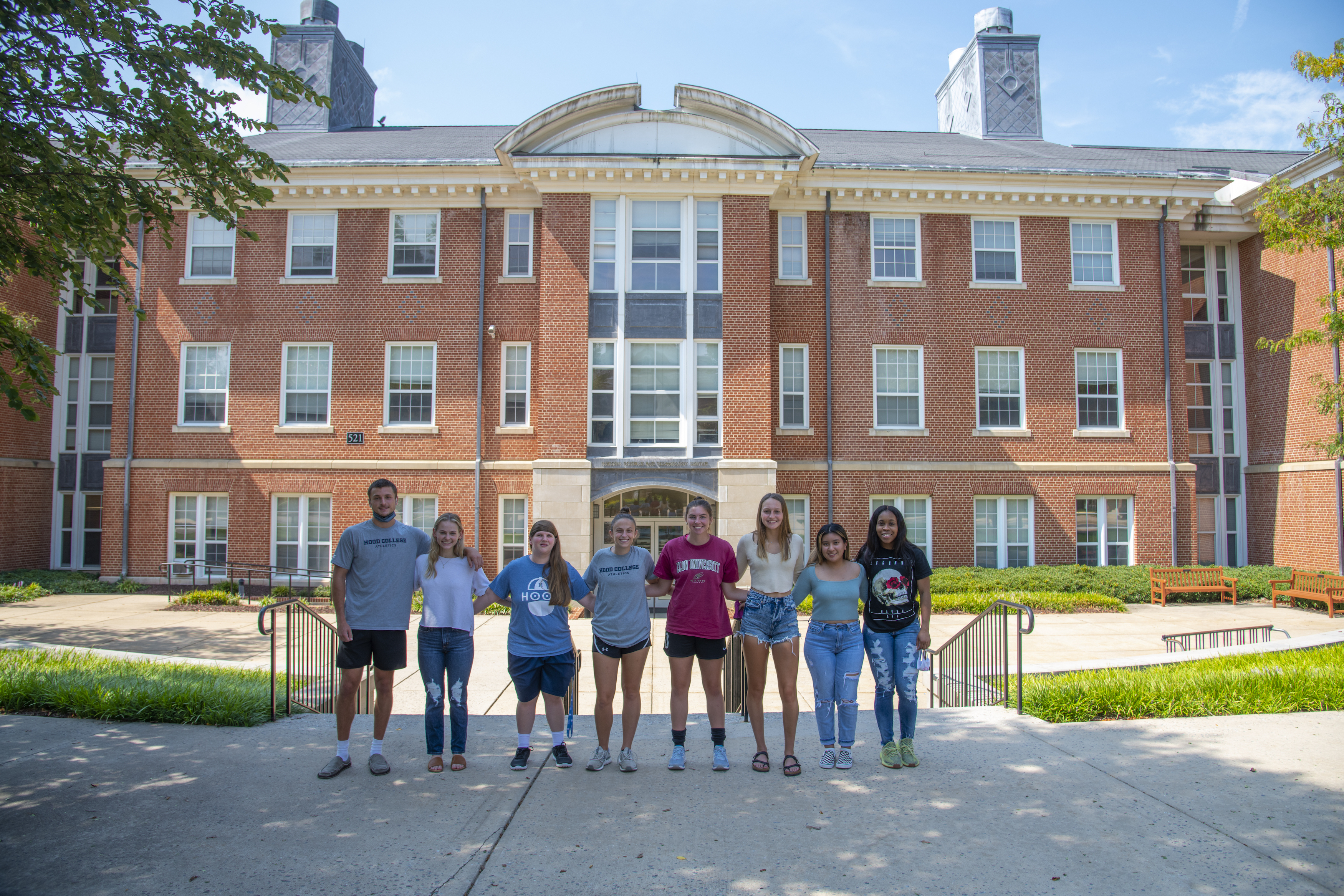 FREDERICK, Md. ­­– Hood officially launched its bachelor's degree program in Public Health on March 23 of 2020, the same day in which Governor Larry Hogan instituted the state's first Coronavirus lockdown.
As the world battled with the "new normal" of social distancing, mask-wearing and quarantining, Dr. Sherita Henry, director of the new public health program, was tasked with building an agenda in the face of a generational public health crisis.
Henry quickly connected with the Center for Disease Control (CDC) to gather information on a COVID-19 response project entitled "MASCUP," which aimed to closely track mask-wearing habits of students on higher-education campuses across the country.
Following a letter of support from the local department of health and letter of intent to the CDC, Henry's class of PH 102 students served as researchers for a 10-week period, studying their peers and gathering valuable data in the fight against COVID-19.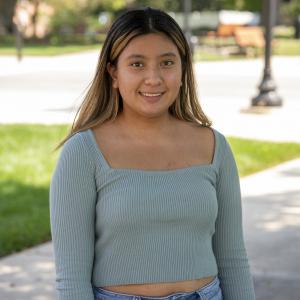 Students like Ashley Cabrera '24 turned this rare moment in history into a high-impact practice, earning official data collection and interpretation certifications via the CDC.  "Being able to analyze and interpret the data my classmates and I collected was exciting," said Cabrera.
"It gave us an understanding of our community and whether we were taking the precautions necessary to stop the spread of COVID-19."
The data collected showed a strong adherence to mask requirements by the Hood community. At the end of the 10-week study, the participating students found that 97% of all Hood students, faculty and staff wore their mask when required.
Of the 3,447 total observed instances of mask-wearing, 59% were observed to be wearing cloth masks, followed by 33% wearing surgical masks. The remaining 8% of students wore a combination of bandanas, neck gaiters or other makeshift masks.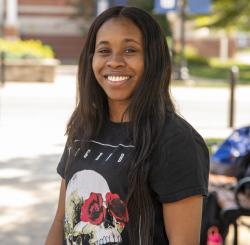 "Without data, it's difficult to figure out how to target and educate the population on why certain things pertaining to their health should be taken seriously," said Sonia Smith '23
For Smith, the MASCUP project gave an early indication of what it means to be a public health professional: "This glimpse of what may be expected of me in this industry helped me grow and prepare for a future internship."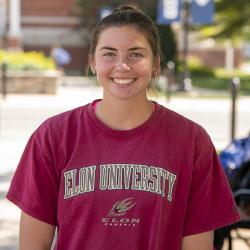 Gabi Dolan '24 realized the value in the holistic nature of the project: "I got to experience the whole process, from the planning, to the data collection, and creating presentations to share our findings."
"This was also the longest project I have ever been a part of… so it was interesting to learn how these long-term studies work from beginning to end."
Henry sees this initiative as just the start of more programs and partnerships that will all aim towards preparing Hood's public health students for professional careers. "When public health students engage in experiential learning, they qualify for the professional workforce, as well as gain personal life lessons to build capacity in themselves and communities, which they serve - one community at a time."
"Think locally. Then, act nationally and globally."
Media Contact
Undergraduate student
Health Sciences
Community Partnerships