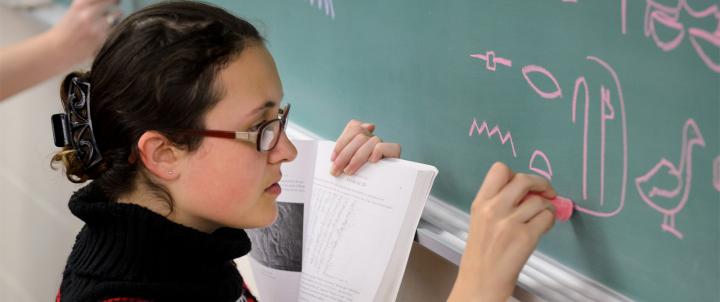 Department of Global Languages & Cultures
Have you ever wondered what it feels like to see the world through someone else's eyes? By taking courses in the Department of Global Languages and Cultures, for the first time you will be able to experience just that.
The coursework involves language and cultural proficiency and is interdisciplinary. The critical framework of area studies draw upon the humanities and the social sciences, and introduces students to every aspect of foreign cultures, from the sciences to artistic production. Through studying a globally relevant language, you will have the opportunity to study abroad and complete an internship in the U.S. or abroad that fosters an appreciation for diverse cultures and an understanding of the global issues that confront the world today.
You will be engaged both in and outside of the classroom through fieldtrips and meeting speakers brought to campus through the endowed Charlotte Moran Lecture Series. The faculty, whose combined area of research spans five continents and more than 50 countries, believe that research and teaching complement each other, bringing new perspectives and fresh ideas to the classroom. Students also have the opportunity to travel and conduct research with a faculty member thanks to a competitive college-side grant.
Are you ready to say Hello?