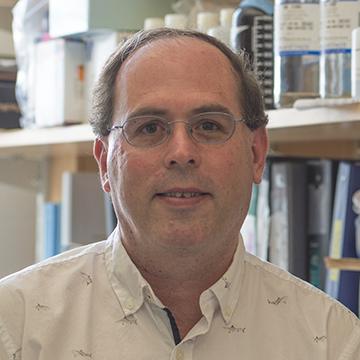 Undergraduate Faculty

Graduate Faculty
Co-chair of the Department of Biology
Professor of Biology
Co-director of the Honors Program
Office
Hodson Science and Technology Center, Room 160
Biography
My doctoral and post-doctoral research focused on bacterial genetics, specifically related to DNA topoisomerases and genetic recombination. As a graduate student, I just happened to be sitting in the right meeting at the right time and fell into an opportunity to teach a class. This bit of serendipity was a turning point in my life as I realized how rewarding teaching was for me. In addition to my research, I made sure to continue teaching as a postdoctoral fellow and from there I came to Hood.
My research interests have evolved over time and I am currently working with a collection of molecular genetic methods to engineer proteins. My students and I are engineering enzymes with properties suitable to convert lignocellulosic biomass into valuable products such as biofuels.
Education
Ph.D., Kent State University, 1984, Biochemistry

B.S., University of Maryland, 1979, Biochemistry and Zoology
Are you ready to say Hello?
Choose a Pathway
Information will vary based on program level. Select a path to find the information you're looking for!