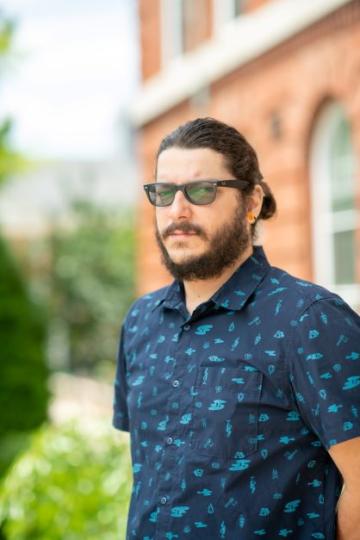 Undergraduate Faculty

Graduate Faculty
Assistant Professor of Computer Science
Office
Hodson Science and Technology Center, Room 228
Biography
Daniel Sierra-Sosa is an Assistant Professor in the Department of Computer Science and Information Technology at Hood College. He is an active researcher in the field of Quantum Computing, Medical Imaging and Data Analytics. He has been involved in multiple activities related to industry research and other partner academics. Dr. Sierra-Sosa engages in industrial initiatives, working on research projects in the development of mobile applications, virtual reality, medical images, and predictive analysis.
Dr. Sierra-Sosa has been involved in multiple research activities dealing with Industry contracts, collaboration with Public Health and other academic partners in addition to involvement in writing research proposals. He has been involved in a collaborative industry initiatives where he was involved in Projects that include Mobile Application Development, Virtual Reality, Medical Imaging and Predictive Analytics. He is the co-author and lead author of several manuscripts that have been published in recognized journals. Dr. Sierra-Sosa is also a Qiskit Advocate and instructor at IBM Skills Academy in Quantum Computing, Data Science and Artificial Intelligence.
Education
2011- 2015 Ph.D. from the Science Faculty, School of Physics at National University of La Plata (UNLP), La Plata, Argentina. Thesis: "Phase Singularities Study with Applications to Metrology"
CONICET Fellow at Optical Research Center (CIOp), La Plata-Argentina.
2005-2010 Engineering Physics, EAFIT University, Medellin-Colombia. Thesis: "Development of a Computer Module for the Synthesis and Processing of Optical Fields with Applications in Digital Holography and Speckle".
Are you ready to say Hello?
Choose a Pathway
Information will vary based on program level. Select a path to find the information you're looking for!