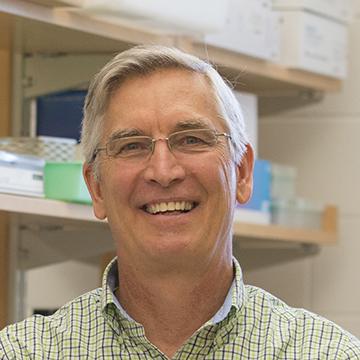 Undergraduate Faculty

Graduate Faculty
Co-chair of the Department of Biology
Professor of Biology
Office
Hodson Science and Technology Center, Room 147
Biography
I have an undergraduate degree in biology from the University of Vermont (B.S.) and graduate degrees in the study of insects (entomology) from the University of Maine (M.S) and Texas A&M University (Ph.D.). My teaching has focused on helping students understand complex biological processes with an emphasis on connections to practical applications in the life sciences, including BIOL 113 (Newsstand Biology), BIOL 203 (Intro Cell Biology & Genetics), and BIOL 434 (Applied Molecular Genetics). My research and scholarship initially emphasized the biology of plant viruses and the insects that transmit these viruses. Both of my graduate degrees focused on a potato virus transmitted by insects leading me to develop a penchant for all things potato. Rumor has it, I just might make the best mashed potatoes served at Thanksgiving time!  My work has also included service as a postdoctoral research associate with the USDA-ARS, Fort Detrick, studying plant pathogens that are a threat to U.S. agriculture. This work included a senior-authored patent issued to the USDA-ARS to detect a fungal pathogen of wheat based on polymerase chain reaction technology. Over time, my research and teaching interests have evolved to apply the tools of molecular biology to a variety of life science projects, including research on gene expression in sea anemones and the development of integrative, project-based lab activities for the courses I teach.
Over the years, I have enjoyed attending Hood athletic events, especially soccer and basketball. In my spare time, I enjoy the solace of fly fishing. As a hobby, I like tying nymphs for trout in western Maryland and foam imitations for panfish and smallmouth bass on our local Monocacy River.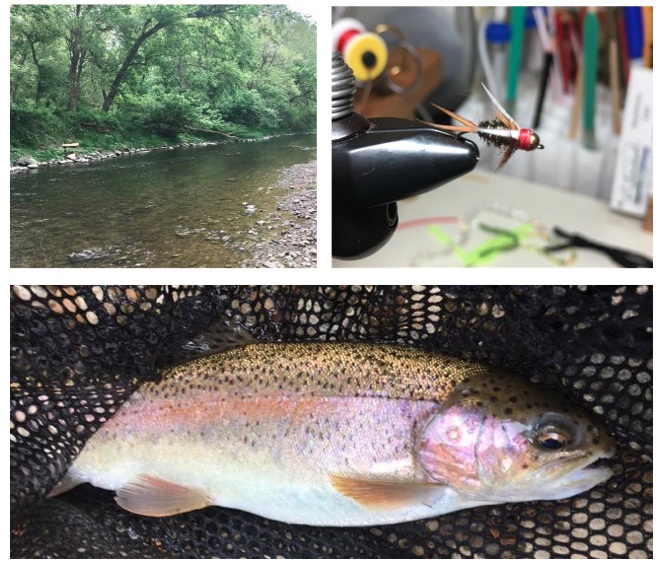 Some of my most rewarding experiences have involved the opportunity to mentor undergraduate students on range of research projects, many of whom have progressed to graduate school or to a variety of careers in the life sciences. I am grateful for our Hood community of administrators, faculty, staff, and students – all of whom have enriched my life experience. 
Education
Ph.D., Texas A & M University

M.S., University of Maine

B.S., University of Vermont
Are you ready to say Hello?
Choose a Pathway
Information will vary based on program level. Select a path to find the information you're looking for!