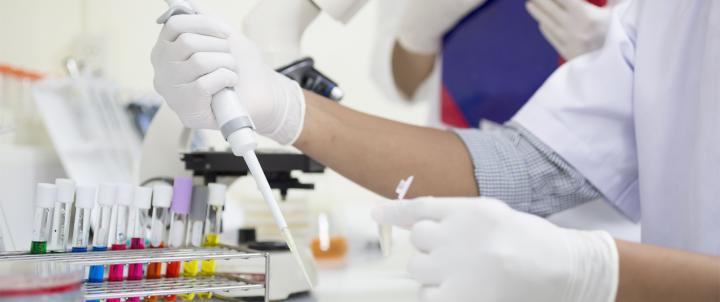 About this Program
The Department of Biology offers a dual-degree program for motivated, academically talented students.
Program Overview
Within the five-year period, students complete the undergraduate Bachelor of Arts in Biology and the Master of Science in Biomedical Science. Due to the condensed nature of the dual-degree program, interested students are strongly encouraged to plan their coursework with their faculty adviser during their first semester at the College. 
With a master's degree in biomedical science, you'll have the skills needed to become an immediate contributor in the growing life sciences industry.
This program offers a more comprehensive learning opportunity if you want to pursue a career in medicine, pharmacy and other health- and science-related professions. Through coursework and research, you'll be able to incorporate the challenges of modern medicine into your field of work.
Transfer students may apply for the 4PLUS program after the first semester of their junior year. These students may be admitted into the accelerated program but will usually need at least one additional semester of graduate coursework in order to complete both degrees.
Department Offering
Related Graduate Programs
Are you ready to say Hello?
Choose a Pathway
Information will vary based on program level. Select a path to find the information you're looking for!
Our Advisory Board...
provides support and assistance in the development of new programs, serves as ambassadors for our program and identifies best practice standards.
All Faculty