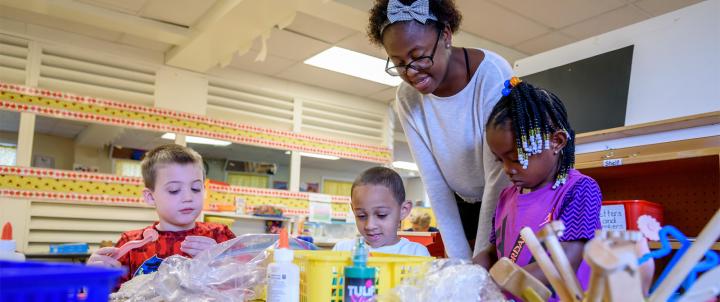 About this Program
The elementary/special education program is designed to prepare and certify teachers for dual certification in elementary and special education.
Program Overview
Successful completion of the elementary/special education program leads to Maryland initial teaching certification in elementary (grades 1-6) and special education (grades 1-8). Program completers are prepared to teach children with and without disabilities in regular and inclusion classrooms.
The focus within special education is on teaching students with mild and moderate disabilities who have learning disabilities, intellectual disabilities, and/or emotional disturbance. The elementary/special education major includes many field experiences and is based conceptually on InTASC, Council for Exceptional Children(CEC), and Association for Children's Education International (ACEI) standards, as well as on the Maryland State Department of Education's "Redesign of Teacher Education."
The yearlong internship during the final two semesters takes place in two settings: one in an elementary classroom and the other in a special education program. The elementary/special education major is divided into sequential steps consisting of Prerequisites, Phase I, Phase II, and Phase III. The departmental unit assessment plan features a checkpoint at each step through which students must pass before advancing to the next phase.
The minimum requirement for a major in elementary/special education is the successful completion of Phase II coursework and field experiences. Completion of the certification program is contingent upon completion of Phase III and upon meeting Maryland's minimum passing score on the Praxis II tests specific to elementary and special education and attaining a rating of "Proficient" or higher on the Exit Folio.
Department Offering
Are you ready to say Hello?
Choose a Pathway
Information will vary based on program level. Select a path to find the information you're looking for!
LEAP Program
Gain professional development through our Leadership for Emergency Academic Preparedness program.
Experiential Learning
Collaborate with teachers and students at the Georgetown Hill at Hood College Lab School.
Local Connection
Internships with Frederick County Public Schools and other partners put you directly in the classroom.
Our faculty...
serve as consultants for a variety of organizations and conduct research across multiple disciplines, including mathematics, science, literacy and special education.
All Faculty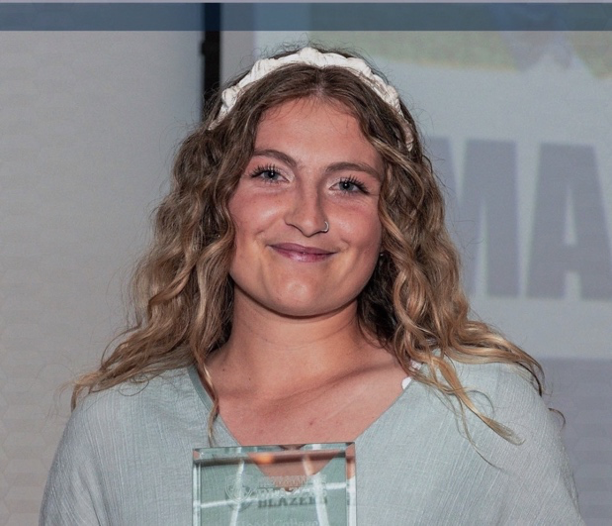 Q&A
Undergraduate Student
Mackenzie DeMaio '24 is an elementary/special education major at Hood College. She was recently awarded the Teaching Fellows of Maryland Scholarship.
Academics
Student Engagement
Education
Awards