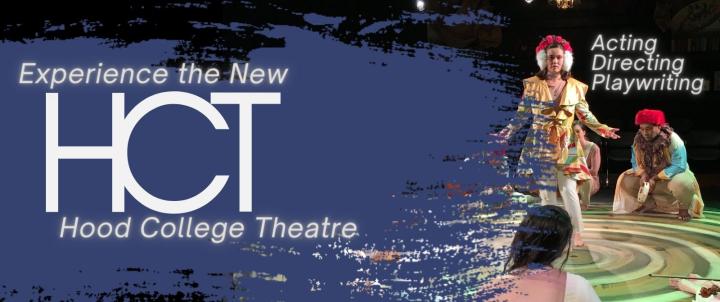 CURRENT SEASON
Almost Maine, by John Cariani, will be directed in fall 2022 by Hood's new Theatre Program Director, Brian MacDonald. A play for 4-19 actors, Almost Maine tells the brief, humorous, and poignant stories of the residents of a remote town in Maine as they contend with the surprising, bittersweet, uplifting, and mysterious nature of love one evening under the lights of the aurora borealis. 
Wendy Wasserstein's Pulitzer Prize-winning play The Heidi Chronicles will be directed by Hood professor Dr. Suzanne Beal in the spring. The play traces the coming of age of Heidi Holland, a successful art historian, as she tries to find her bearings in a rapidly changing world. Gradually distancing herself from her friends, she watches them move from the idealism and political radicalism of their college years through militant feminism and, eventually, back to the materialism that they had sought to reject in the first place. Heidi's own path to maturity involves an affair with the glib, arrogant Scoop Rosenbaum, a womanizing lawyer/publisher who eventually marries for money and position; a deeper but even more troubling relationship with a charming, witty young pediatrician, Peter Patrone, who turns out to be gay; and increasingly disturbing contacts with the other women, now much changed, who were a part of her childhood and college years. Eventually Heidi comes to accept the fact that liberation can be achieved only if one is true to oneself, with goals that come out of need rather than circumstance.
There will be additional student performances and events announced throughout the year.
JOIN US!
Hood College Theatre is open to absolutely everyone, regardless of experience. Members of the Hood community may engage in a variety of opportunities throughout the year including performance, technical theatre, design, and production. It's never too late to reach out, and the Program Director, Brian MacDonald, may be contacted any time at macdonald@hood.edu.
PAST PRODUCTIONS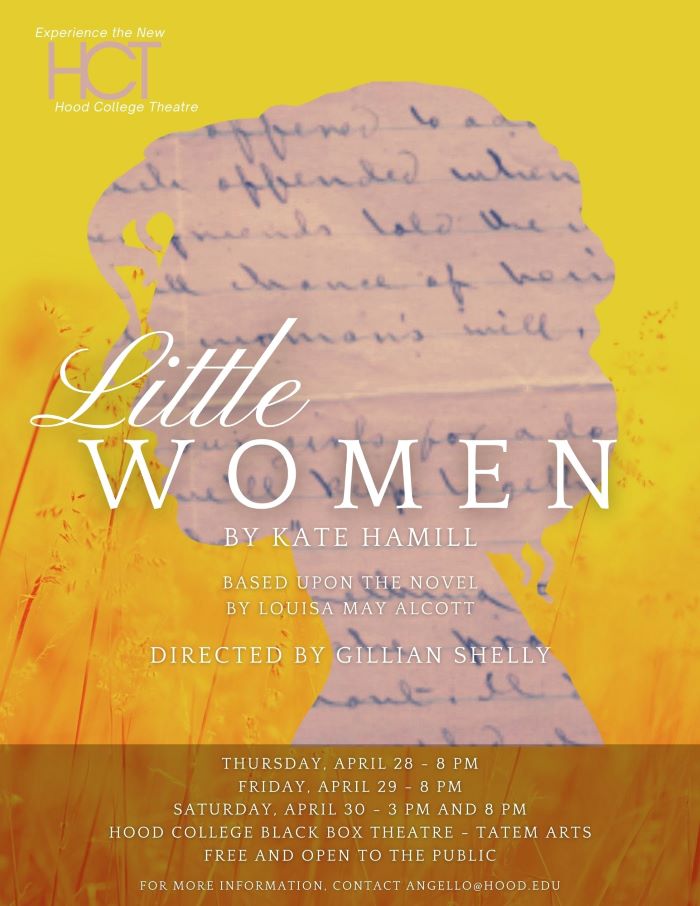 Previous Shows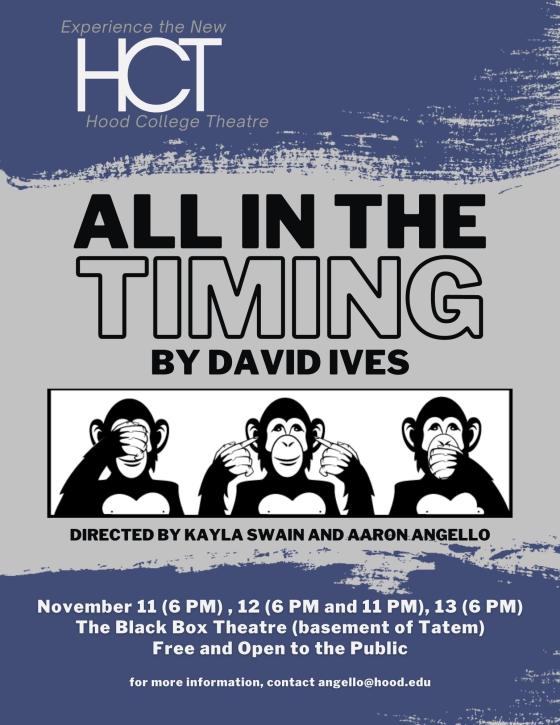 Are you ready to say Hello?
Choose a Pathway
Information will vary based on program level. Select a path to find the information you're looking for!