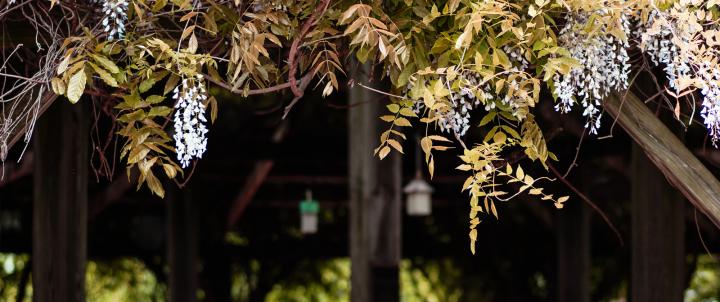 The Honors Program at Hood is highly selective, admitting a limited number of outstanding students across all majors each year.
Students form a diverse, supportive learning community through a four-year series of seminars, co-curricular activities and social events based in the classroom and Corner Cottage and supplemented by numerous off-campus excursions.
Classes are seminar style, with an emphasis on discussion and critical thinking. Testing is de-emphasized in favor of writing and collaborative projects.
Benefits of Honors
While the financial award is significant and the recognition on your transcript upon graduation from the program is gratifying, if you've read this far you already know that the benefits of joining the Hood College Honors Program go far beyond the tangible. You also get:
Flexibility – Beyond the required seminar classes, you choose from a variety of options how you would like to satisfy the program's elective requirements. And the required seminars give you "wild cards" to use to satisfy Hood's core curriculum requirements. So participating in Honors gives you greater flexibility in deciding which core classes to take and which core requirements to satisfy by counting your Honors classes. 
Student Engagement – Spend your classroom hours with other students who are inquisitive and passionate about learning through meaningful discussion and hands-on activities. And have more opportunities to extend learning beyond the classroom with class and program field trips.
Student Input – Your ideas and opinions count. You have a voice in both the social and academic aspects of the program. Students help select topics for seminars, destinations for program trips and social activities for all Honors students and their guests.
Corner Cottage – Corner Cottage (at the corner of Rosemont and Ferndale, across the parking lot from Whitaker Campus Center) is the physical center of the Honors Program. Drop in the office kitchen any time during the day for drinks and snacks, or get a key from Whitaker to use it in the evening. Stop in for a chat with fellow Honors students on Monday mornings when we have a breakfast spread of coffee teas and juice with fresh donuts and bagels. Study, use the private computer room, watch movies in the upstairs lounge, work a jigsaw puzzle, play board games, or just hang out in a cozy, home-like atmosphere —it's all there for you.
Community – Perhaps most important of all, you will be part of a vibrant intellectual and social community, a cohort of peers and friends who will form a supportive foundation for your time at Hood and beyond.
Lisa Algazi Marcus, Ph.D.
Co-Director of the Honors Program
Email: marcus@hood.edu
Phone number: 301-696-3476
Shannon Kundey, Ph.D.
Co-Director of the Honors Program
Email: kundey@hood.edu
Phone number: 301-696-3877
Are you ready to say Hello?
Choose a Pathway
Information will vary based on program level. Select a path to find the information you're looking for!