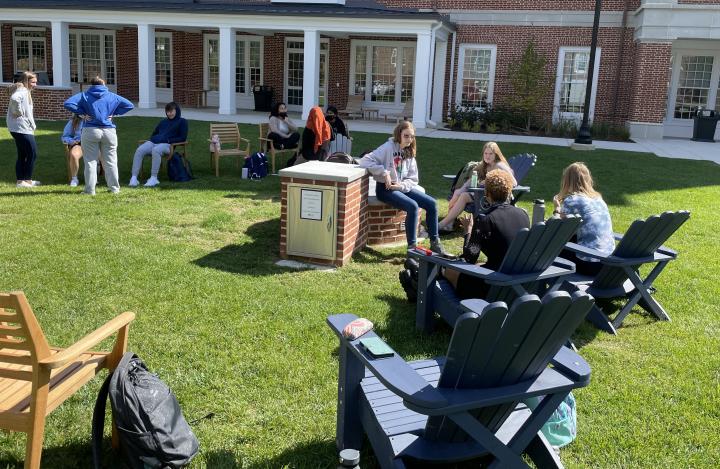 When you apply to the College, simply click the box that says you'd like your application to be reviewed for the Honors Program. The program is highly selective, and space is limited, so each applicant is thoroughly reviewed. We're looking for students who are intellectually curious and enjoy learning new things from different perspectives, both inside and outside of their intended major. While each student is considered for the program based on a holistic review of all submitted materials, these are the basic requirements:
Minimum recalculated academic GPA of 3.3 
Strong writing skills demonstrated in the application, essay and/or additional materials
College preparatory high school curriculum (if offered)
AP, IB, or Dual Enrollment courses (if offered)
The priority application deadline for Honors is January 15. Space is limited, so the earlier you apply, the better! ​Honors decisions will be sent in January. Applications received after January 15 will be considered for admission if space is still available.
If you're not offered a spot in the Honors Program before you arrive on campus, you can also apply after your first semester or first year at Hood. Watch for an email from the Honors directors in December and May with an application link.
Students with excellent records in their first year at Hood, and students nominated by faculty members, may be invited to join the Honors Program in the spring of their first year or as rising sophomores. If you are a first-year student who is not in the Honors Program, you'll have a chance to apply to the program after your first semester. Watch for an email from the Honors directors (Dr. Marcus and Dr. Kundey) with a link. 
If you are invited to join the Honors first-year class, we encourage you to do so, so that you have the benefit of being part of the Honors community from the beginning of your time at Hood.
The biggest difference is that Honors courses are generally interdisciplinary seminars in which the main activity is discussion; there are very few lectures in an Honors course. In addition, the Honors Program emphasizes independent and collaborative work. Honors courses are enriched by guest speakers, field trips, and other co-curricular activities.
Honors courses are like other Hood courses in their small size (average 15 students) and in the way students and faculty are able to interact on a daily basis. Like most Hood courses, an Honors course is worth three credits.
Hood Honors courses are designed to challenge your thinking and stimulate your interest in new subjects and approaches. While the reading load may be a little heavier than in some other courses, these classes are not intended to be more difficult than others. Instead, we hope they will stretch you in other ways, for example by making you think in new ways and opening you up to new ideas beyond your major field of study. 
You can leave the program at any time. Even if you do, you will be able to apply some of your Honors credits to the core curriculum requirements, as long as you have taken both of the first-year Honors seminars. You should check with Financial Aid to see how leaving the Honors Program will affect your financial aid package. 
An interdisciplinary course frames and approaches the subject from a broader perspective than just one subject area. For example, instead of studying a work of literature only from the perspective of traditional literary criticism, an interdisciplinary course might study the environment and use works of literature to help in that task, along with biological, economic, historical, sociological, and other perspectives. All of Hood's Honors courses use this multifaceted approach.
In the past few years, first-year seminars have explored the following themes: "Why Are We Here? The Purpose of College," "Evil," "Plagues and Peoples," and "Are Humans Unique?" The sophomore fall seminar focuses on global topics, such as identity in North Africa or migration and borders. For a complete list of Honors elective courses, see Honors Courses.
Faculty who teach in the program represent a wide variety of disciplines, including Art, Biology, Communication Arts, Chemistry, Economics, English, French, History, Philosophy and Religion, Physics, Political Science, Psychology, and Sociology and Social Work. 
Scientific perspectives are an integral part of the Honors Program. One of the two required freshman seminars is always organized around a scientific theme, and we have a variety of 300-level electives taught by science faculty. These include courses on STEM and the environment, plagues and peoples, and how the human brain works.
No, the topics of the Honors seminars change every year. Many upper-level seminars are based on topics requested by our students. Recent examples include a seminar on the influence of social media on American society, and another on the evolution of American pop music since the 1950s. 
There are about 150 to 200 students in the Honors Program at any given time, counting students at all levels and including transfers.
Absolutely! You'll take only one Honors course in most semesters, and more than half of them will also fulfill Core curriculum (general education) requirements, so you don't need to take a lot of extra classes. There is a reserved time slot on Tuesdays and Thursdays for lower-level Honors courses, and other departments avoid scheduling intro-level courses in that time period. The Honors directors work closely with departments with heavy-credit majors, such as nursing or education, to make sure that their students can manage to complete Honors as well as major requirements. 
Honors students tend to be busy people with heavy schedules. Yet many of our Honors students manage to graduate from the Honors Program while also completing double majors, minors, study abroad, and other interesting extras. Honors is a flexible program that works with all of these options.
Yes! By choosing to live on campus as a first-year Honors student, you can be placed in a community with other Honors students. After your first year, you can apply to Honors housing in Blazer Hall.
Only time will tell. But most students who join the program find it rewarding both academically and personally. You will get to know a lively group of intellectual peers, and you will take interesting, unusual courses from some of the best and most engaging professors at Hood. If you give it a try, we think you'll find it's well worth the effort.
Yes! The Honors Program Student Handbook is here!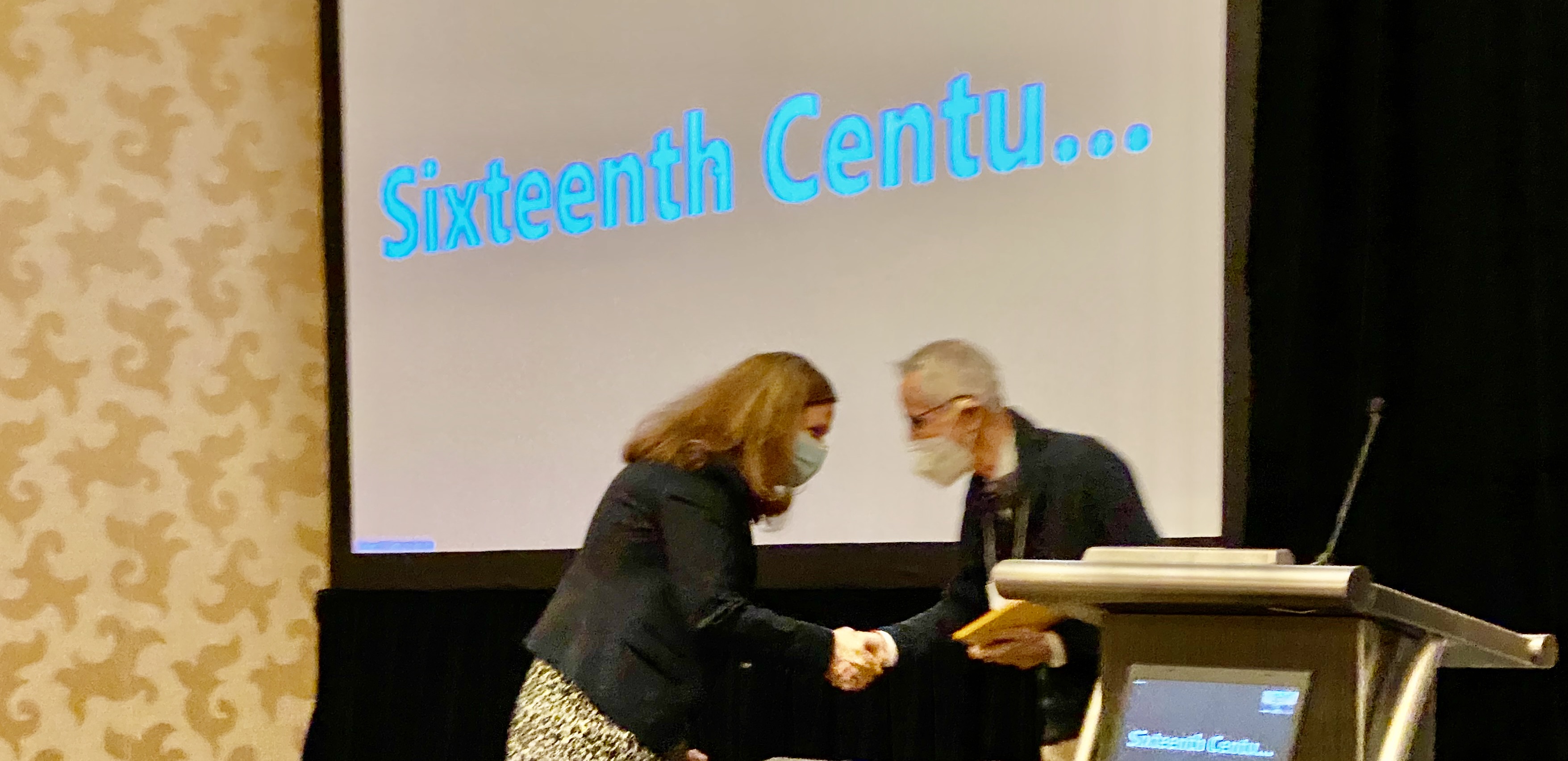 In Honors, Students and Faculty Learn Together
Dr. Katherine Robiadek wins the Sixteenth Century Society's Carl S. Meyer Prize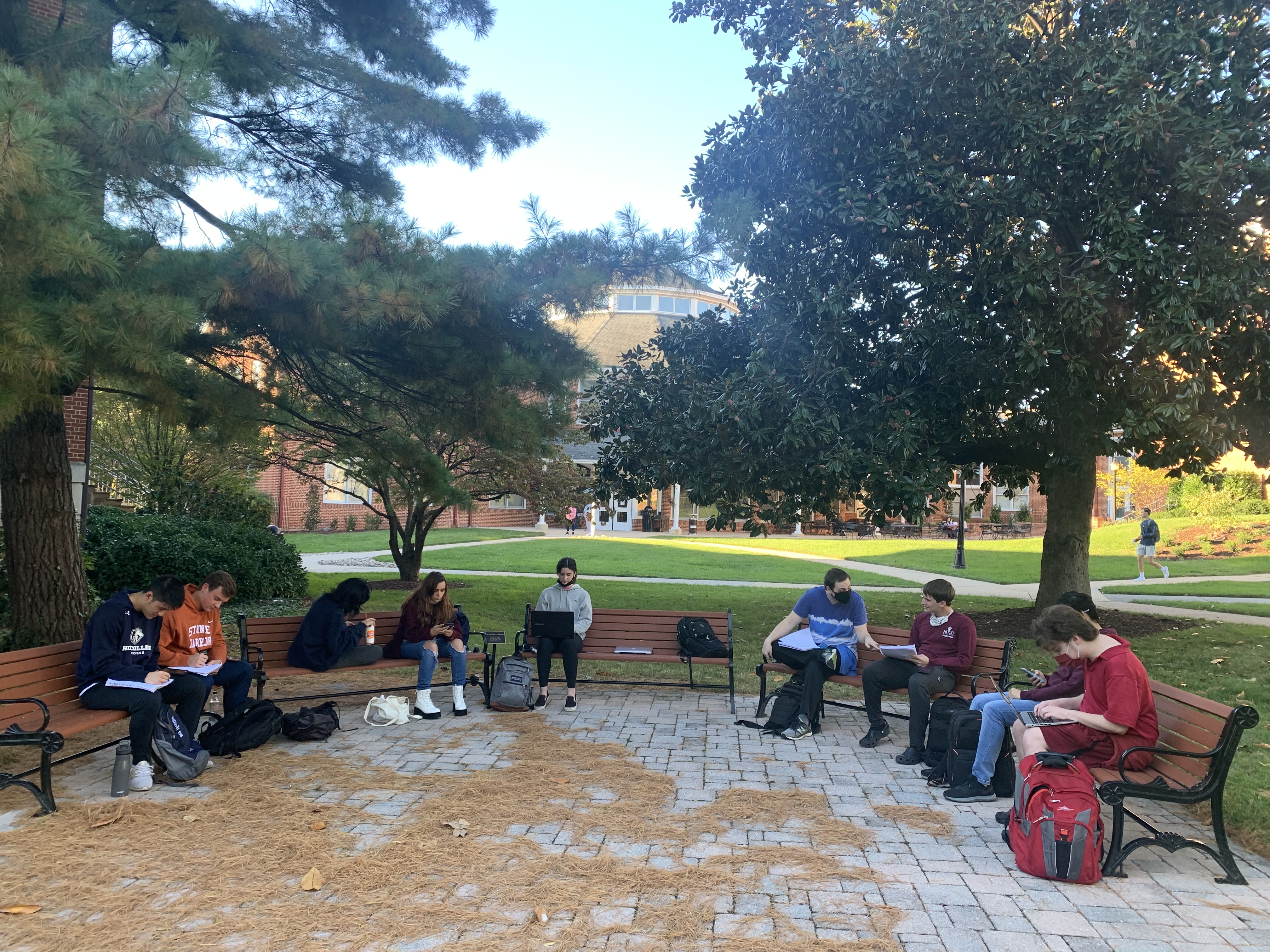 Winter break has come and gone.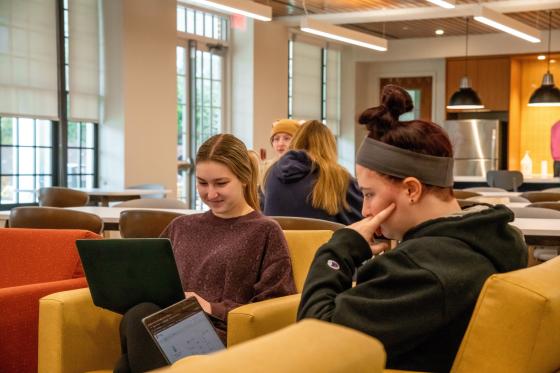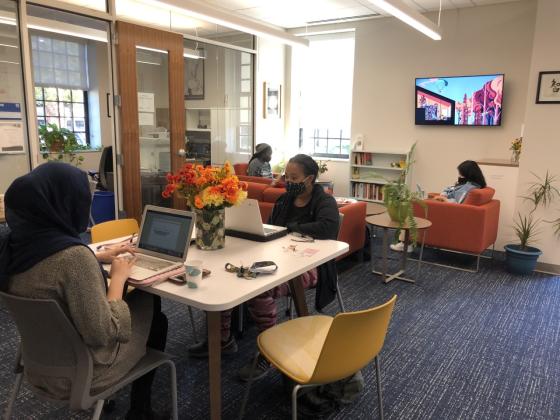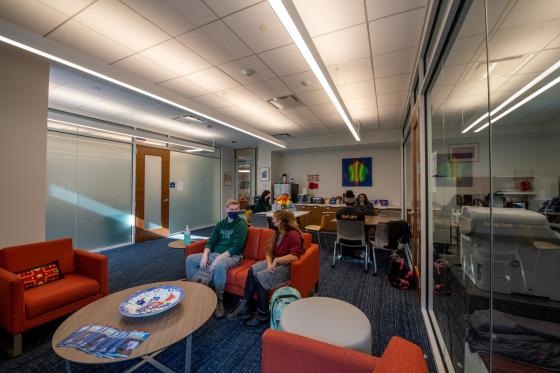 Are you ready to say Hello?
Choose a Pathway
Information will vary based on program level. Select a path to find the information you're looking for!