Christine P. Tischer Scholars
Students who at the end of their junior year have earned an overall grade-point average of 3.0 and a 3.5 in their major, are invited to participate in departmental honors work during their senior year. The prestigious and highly selective yearlong program is designed for students who wish to pursue intensive research or a special project. Papers and projects are presented at a special forum in the spring.
In consultation with a departmental faculty adviser, students choose a topic of interest, usually in their major, and select a committee of two additional faculty members to serve as advisers and readers. More information can be found in the Departmental Honors Handbook.
Students who complete departmental honors papers, which are included in the permanent collections of the Beneficial-Hodson Library, are designated Christine P. Tischer Scholars, in honor of the 1965 alumna of the College who has generously supported the program.
2022 Christine P. Tischer Scholars
Department: English
The Highway Pegasus: Illustrated Poems
Advisor: Dr. Elizabeth Knapp
Committee Members: Dr. Aaron Angello and  Professor Cynthia Baush, Art Department at Frederick Community College
Department: Biology
Identification of Mutations in Non-target Genes in Donors with HIV Failing Raltegravir
Advisor: Dr. Oney Smith
Committee Members: Dr. Ann Boyd and Dr. Dana Lawrence
Department: History
The Memorialization of Marginalized Communities: Three Case Studies in Memorials of Trauma in the United States
Advisor: Dr. Jay Harrison
Committee Members: Dr. April Morris and Dr. Terry Scott
Department: Education 
Expanding Outdoor and Environmental Education Programs in Public Schools
Advisor: Dr. Kristy Calo
Committee Members: Dr. Christy Graybeal and Anne Haywood,  Founder/Director of Mountain to Sea Education
Department: Global Studies
Exploring the Legal Parameters of the Crime of Genocide and Analyzing the Efficacy of the Application of the Genocide Convention
Advisor: Dr. Paige Eager
Committee Members: Dr. Janis Judson and Dr. Jay Harrison
Department: Biology
Studies on the cellulose inhibition by phenols from hydrothermally pretreated soybean wastes
Advisor: Dr. Daehwan Kim
Committee Members: Dr. Susan Ensel and Dr. Cherry Liu
Department: Political Science
A Ride on the Trump Train: Using Affective Intelligence Theory to Understand how Source Credibility Shapes Emotional Responses to Policy Positions
Advisor: Dr. Carin Robinson
Committee Members: Dr. Katy Robideck and Professor Alan Goldenbach
Department: Computer Science
Comparative Evaluation of Access Control Models
Advisor: Dr. George Dimitoglou
Committee Members: Dr. Carol Jim, Dr. Jiang Li, and Dr. James Parson
Department: Social Work
Empathy and Adverse Childhood Experiences' Role in Choice of Major
Advisor: Dr. Michelle Gricus
Committee Members: Dr. Catherine Breneman
Department: Economics and Mathematics
How does Information and Communication technology affect trade, labor productivity and economic growth in SAARC countries?
Advisor: Dr. Ryan Safner
Committee Members: Dr. Sang Kim and Dr. Jill Tysse
Department: Psychology
The Relationship Between Minority Student Organization Membership and Willingness to Seek Mental Health Treatment
Advisor: Dr. Ingrid Farreras
Committee Members: Dr. Atiya Smith and Dr. Catherine Breneman
Department: Political Science
Analyzing the Effectiveness of HUD Assisted Housing in its Mission to Decrease Wealth Disparities
Advisor: Dr. Tucker-Worgs
Committee Members: Dr. Terry Scott and Dr. Aaron Angello
Department: English
Post Traumatic Slave Syndrome: Textual Trauma within African American Literature
Advisor: Dr. Amy Gottfried
Committee Members: Dr. Heather Mitchell-Buck and Dr. Tamelyn Tucker- Worgs
Meet the 2022 Scholars Series by Maryam Iftikhar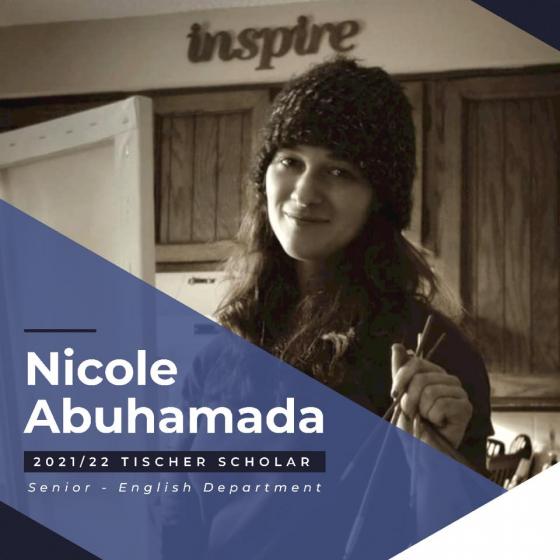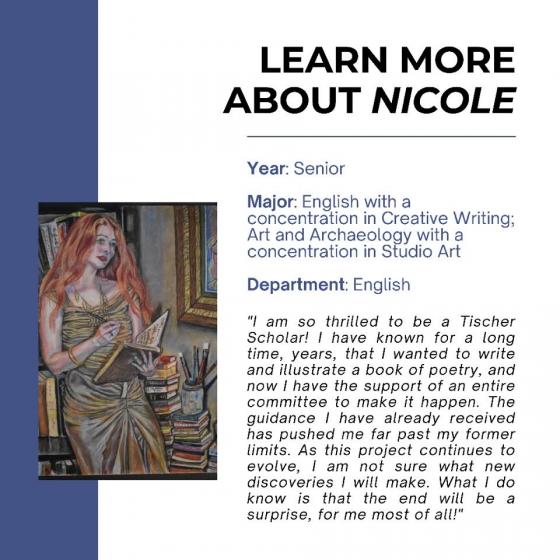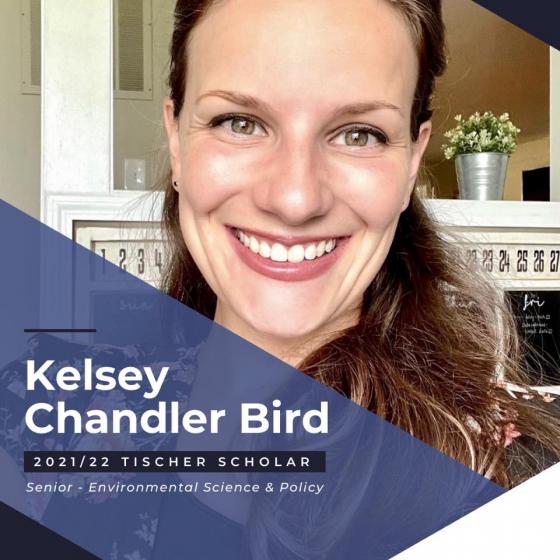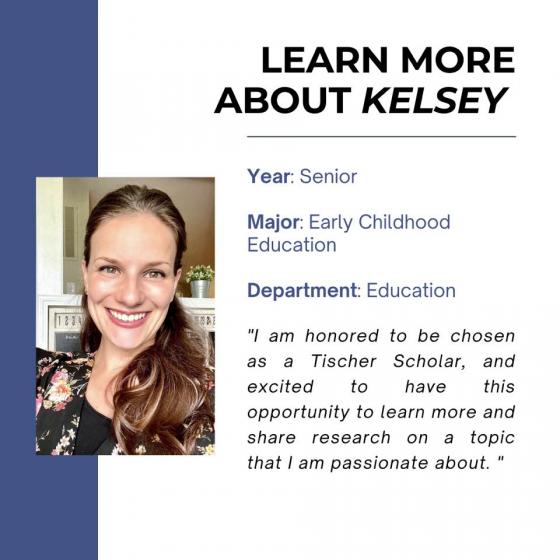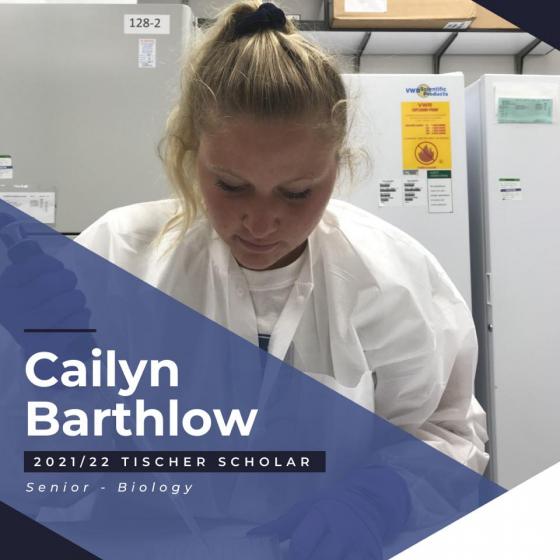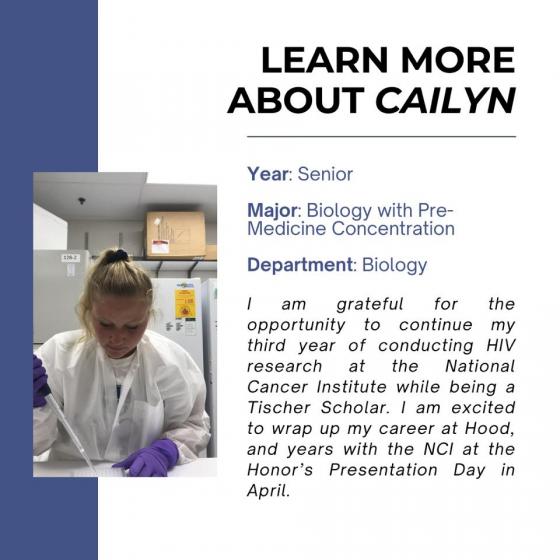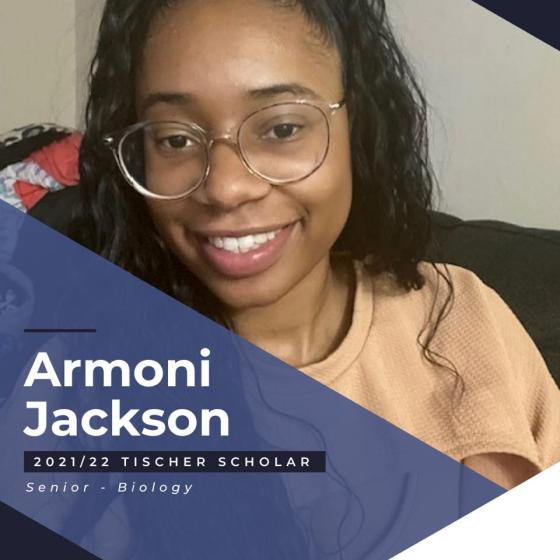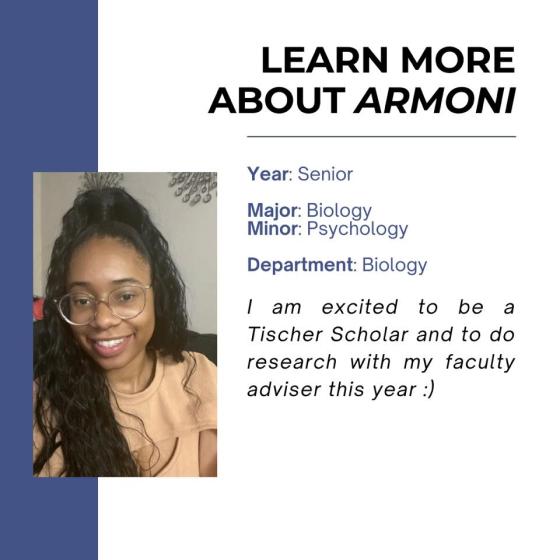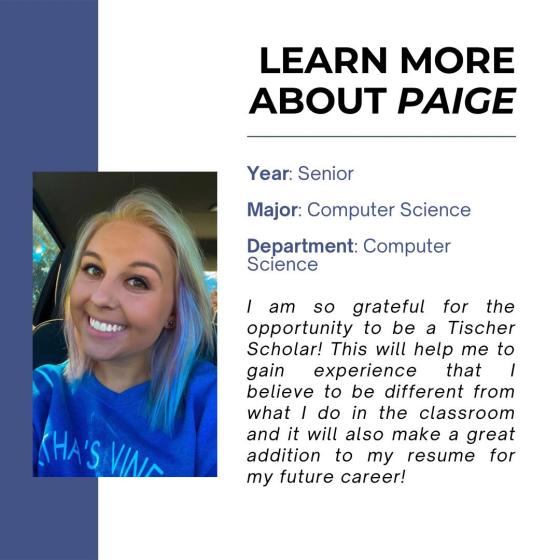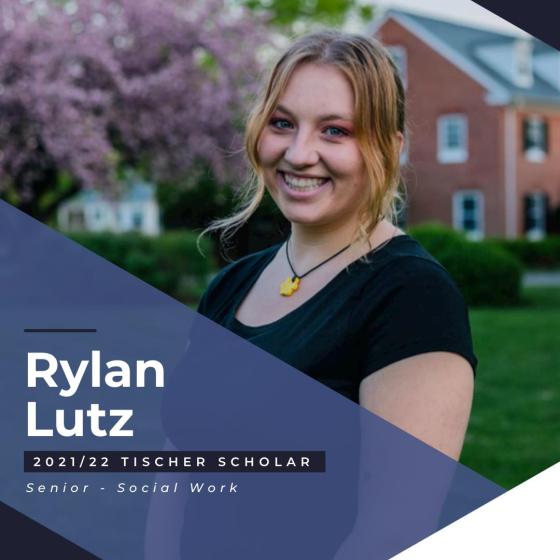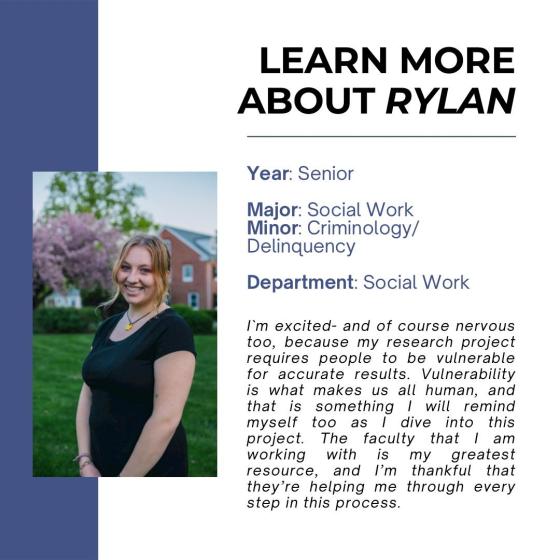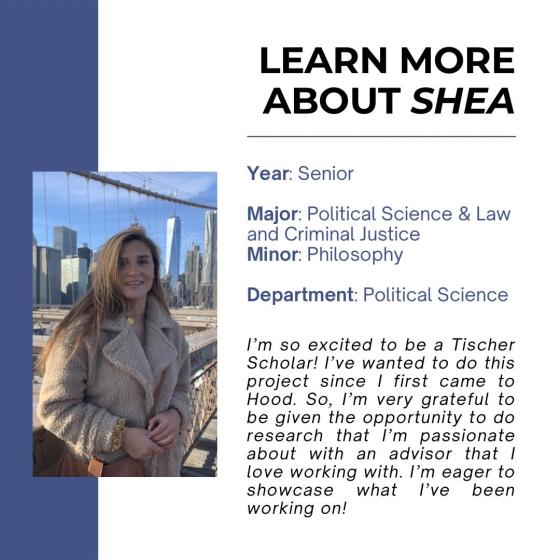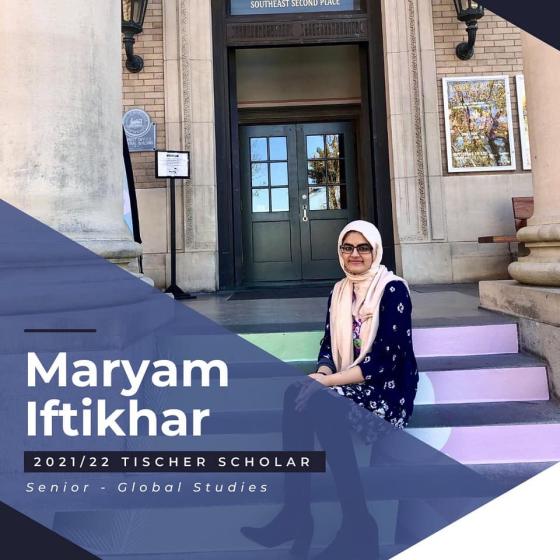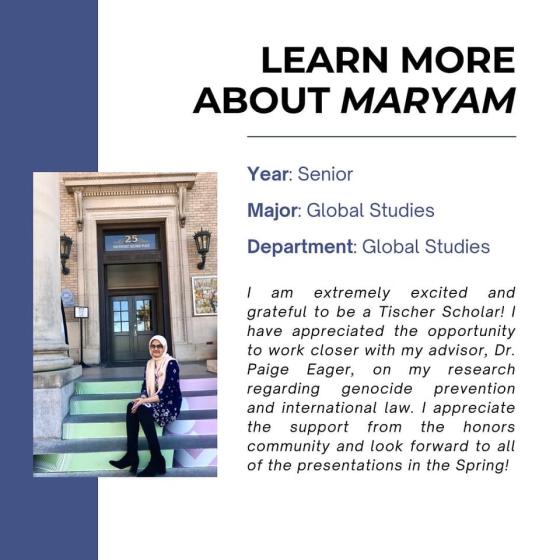 Are you ready to say Hello?
Choose a Pathway
Information will vary based on program level. Select a path to find the information you're looking for!