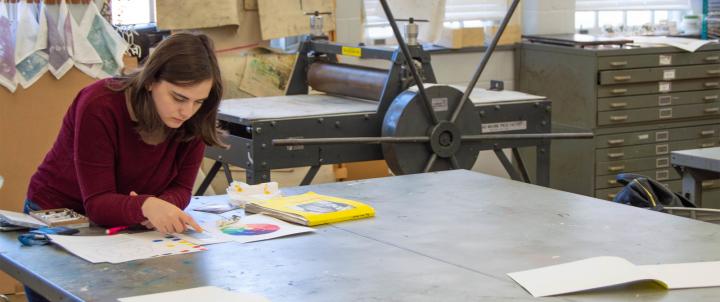 Our First-Year Seminars offer you the perfect jumping-off point for a successful college experience.
In a small class of no more than 15 students, you'll have the opportunity to work closely with your professor and your peers to develop your critical thinking, reading and communication abilities.
These writing-intensive courses will also help you build your 21st-century information literacy skills as you work with a variety of sources, ranging from popular web sites to scholarly journals. The topics of our seminars change from year to year to reflect the varied interests and expertise of the faculty who teach them, giving you a broad range of seminars to choose from.
All incoming first-year students are required to register for an FYS as part of the Foundation section of the Core Curriculum. All seminars will be held on Tuesdays and Thursdays, from 11:30 a.m. to 12:45 p.m.
Are you ready to say Hello?
Choose a Pathway
Information will vary based on program level. Select a path to find the information you're looking for!