Division of Community & Inclusivity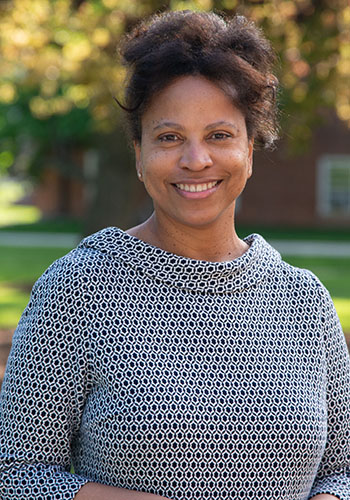 The mission of the College to "provide an education that empowers students to use their hearts, minds and hands to meet personal, professional and global challenges and to lead purposeful lives of responsibility, leadership, service and civic engagement is achieved primarily through education and building a campus culture in alignment with that mission.
The vice president for community and inclusivity (VPCI) is responsible for fostering the well-being of every member of the Hood community and a healthy, safe, empowering and inclusive campus climate. Additionally, the VPCI:
ensures that processes, policies and strategic priorities reinforce and strengthen the College's overall commitment to the well-being of all members of the Hood Community
identifies and proposes solutions to obstacles (systematic or singular) that prevent individual growth and well-being
Tammi Simpson, J.D. joined Hood College on August 2, 2021, as the College's first vice president for community and inclusivity.
Are you ready to say Hello?
Choose a Pathway
Information will vary based on program level. Select a path to find the information you're looking for!