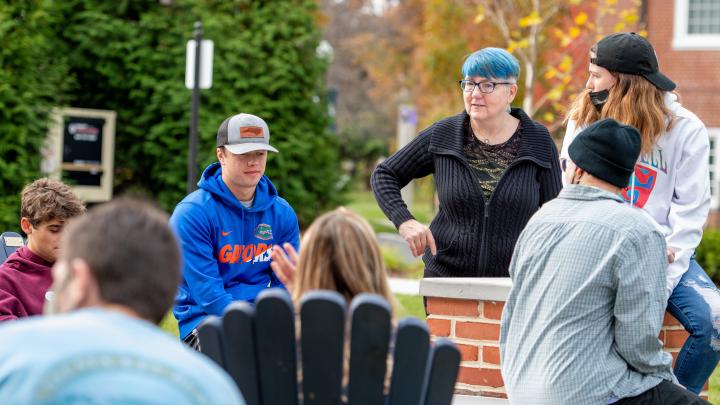 Honors Program Curriculum
Mind-Expanding Classes—Different, Not More
The Honors Program is meant to enrich your college experience rather than piling on extra work. To that end, we have designed a curriculum that allows you exemptions from certain core classes in exchange for completing levels of Honors coursework.
You also have flexibility in fulfilling upper lever Honors requirements—Honors electives, study abroad, writing a departmental honors paper or honors thesis—all of these qualify for Honors credit.
Honors classes are enhanced by field trips, guest speakers and a variety of hands-on activities and special projects. In keeping with the collaborative nature of the program, students meet as a group to decide on the topics of their senior seminars and suggest faculty they would like to teach them.
Curriculum
Students take two seminar classes, FYS 101H in the fall semester and HON 102 in the spring. In addition, most students start their language requirement in the first semester, depending on placement. Check with your advisor and the Honors directors for recommendations.
FYS101H
The fall Honors First-Year Seminar (August-December) is co-taught by professors from different disciplines. Students will acquire skills in critical thinking, writing, and speaking as well as general skills for success in college and in their future.
FALL 2022 topic: Cities
Click the titles below to learn more about each subtopic. Honors students may choose the subtopic that interests them most, and throughout the semester, you'll have a chance to learn about all three. Your "home" professor will also be your academic adviser until you declare your major. 
Recent field trips for the Honors fall seminar have included:
HON102
In the spring semester (January-May), students may choose one of four different sections of HON102. Each class focuses on a topic that takes an interdisciplinary approach to the sciences and technology in relation to society. 
Some recent topics:
Not Sustainable: Environmental Burnout and Resilience
Are Humans Unique?
Plagues and Peoples
Thinking about Thinking: Phantom Limbs, Blindsight, and Your Brain
GIS and Historical Studies
Nature's Medicine Chest
Class field trips for the spring seminar have included: 
Students take two seminar classes, Hon 201 in the fall semester and Hon 202 in the spring. In addition, most students finish their language requirement (through the 202 level) in the second semester of their second year, depending on placement. Check with your advisor and the Honors directors for recommendations.
HON201
Students can choose from a menu of classes that focus on global issues and differing cultural perspectives for HON 201, the fall seminar.  They will be encouraged to imagine the world from many points of view and challenged to examine how they think about and interact with the global community. 
Sample classes:
Constructing Identity in North Africa
Religion and Empire
Pharaohs of the Sun: Akenaten to Tutankamun
Ethics and Globalization
Class field trips for HON 201 have included:
Sackler Gallery, Washington D.C. 
Islamic Center, Washington D.C.
Dinner at Marrakesh Palace, Washington, D.C.
Crime Museum, Washington D.C.
HON202
Students will work closely with a faculty advisor of their choice for the spring semester practicum. Each student chooses a social or intellectual problem to address, writes a research paper and works at an off-campus site, gaining experience and connections that may also lead to paid employment or help determine a future career. The broad, overarching theme of this class is social justice, but the sites students at which students have chosen to volunteer are many and varied.
Recent practicum sites have included: 
Heartly House 
Frederick Memorial Hospital
UNESCO Center for Peace
Delaplaine Visual Arts Center
David Trone Congressional Campaign
Legal Aid
Catoctin Nature Center
Civil War Medicine Museum
Lincoln Elementary School
Advanced Biofuels
Days End Farm
Monocacy National Battlefield 
Sample research papers:
"Power Shifting and Getting in Gear: The Youth Movement Toward a Sustainable Future" Site: Energy Action Coalition
"19th Century Health Care" Site: National Museum of Civil War Medicine 
"Environmental Justice Through the Eyes of the Deep Ecologist" Site: Catoctin Zoo 
"Slavery and Social Injustice"
"Acid Victims: A Spotlight on Social Injustices Faced by Women in South Asian Countries" Site: Frederick Memorial Hospital
Students choose upper-level honors electives from a wide array of options. Students may also elect to study abroad; sites chosen by Honors students include France, Spain, England, Ireland, Scotland, Germany, Italy, Mexico, Israel, Korea and New Zealand. Study abroad counts as one honors elective. Students who successfully complete a departmental honors paper also receive credit for one honors elective.
Sample Honors electives:
African Political Autobiography
Images of Women (team-taught by an archaeologist and a historian)
Law and Cyberspace (team-taught by a lawyer and a computer scientist)
Dante and Giotto (team-taught by a literary critic and an art historian)
Censorship in America (team-taught by a political scientist and a journalist)
Frederick – Colony to Suburb
Revisioning Motherhood in Modern Western Culture
The Chesapeake Bay
Philosophy of Music
American Landscapes: Environmental Literature in the US
Exploring Utopia
Orientalism and Egyptomania
Class field trips for upper-level electives have included:  
Dinner at Mediterranean Grill, Frederick, Md.
Museum of African Art, Washington, D.C.
Maryland State Police Computer Forensics Lab, Columbia, Md.
Special Beginnings Birthing Center, Arnold, Md.
National Gallery of Art, Washington, D.C.
The senior seminar is a high point of the honors program. Students choose a topic of broad interest and select a faculty member to teach the course. Sample seminar classes:
Beauty and Culture
Investigating Serial Killers
Heroes and Monsters
The Politics of Music
Science Fiction: Text and Context
Shakespeare's Tempest and its Ramifications
Doing and Undoing Gender
America in the Sixties
Honors 470 field trips have included:
Performance of "American Idiot" at the Hippodrome in Baltimore
National Museum of Women in the Arts, Washington, D.C.
The Honors Program welcomes qualified transfer students. More information about the requirements for transfer students can be found in the Hood College Catalog. Requirements differ depending on the level of involvement a student had with Honors at their prior institution. Transfer students work closely with the Honors co-directors to identify which requirements of the Honors Program apply to them.
The Honors Program welcomes qualified early college students who have completed an AA, or equivalent, during their high school years. Early college students work closely with the Honors co-directors to identify which requirements of the Honors Program apply to them. Students with 30 or more credits from International Baccalaureate (IB) programs may also qualify, with director approval.
In general, early college students intending to complete their bachelor's degree on an accelerated two-year schedule would do the following:
First year:
take FYS 101H in the fall

take Hon 202 in the spring
Second year:
May take Hon 201 in the fall semester to complete their Global Perspectives Core requirement, if needed. (This Core requirement is sometimes fulfilled within the major.)

Take at least 1 300-level Hon elective (or alternative such as Departmental Honors Project or study abroad)
Take 1 Hon 470 
Students satisfy the global language requirement in one of the following ways:
Demonstrate proficiency in a global language through the 202-level (by coursework or placement exam)
Successfully complete any two global language courses
Complete one global language course and one culture course, as listed in the Hood College Catalog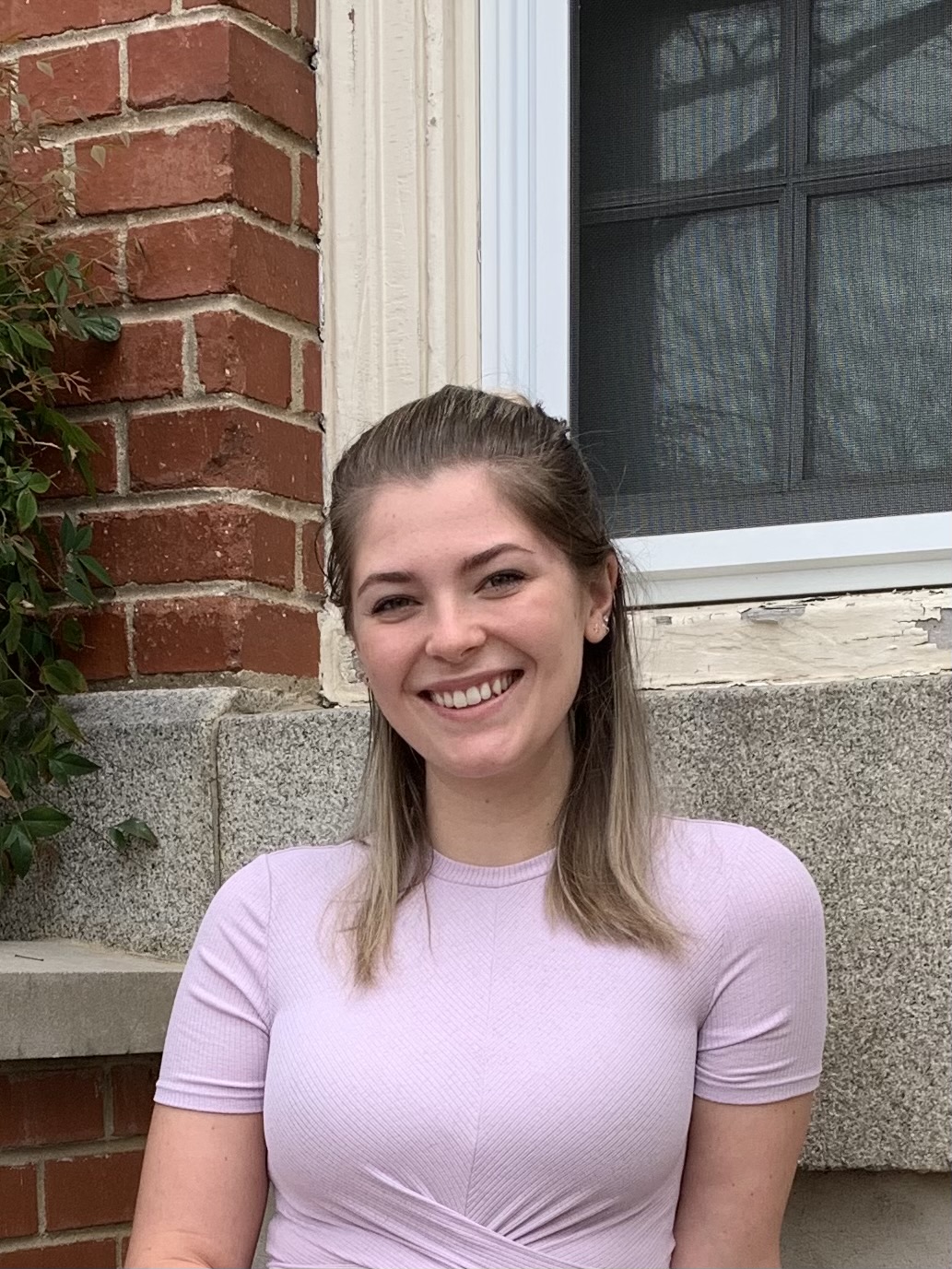 Sarah Buckley: X-credit Sparks Interest in Investigating Food Waste
Honors student uses X-credit to blog about food waste.
Mind-Expanding Classes—Different, Not More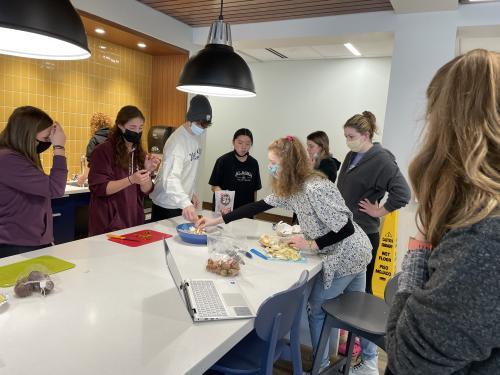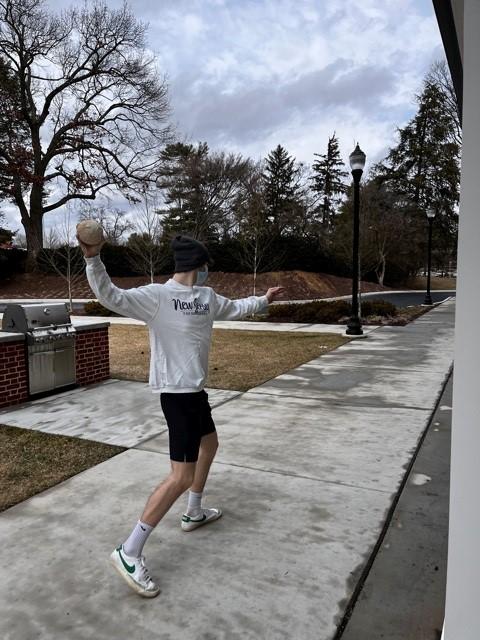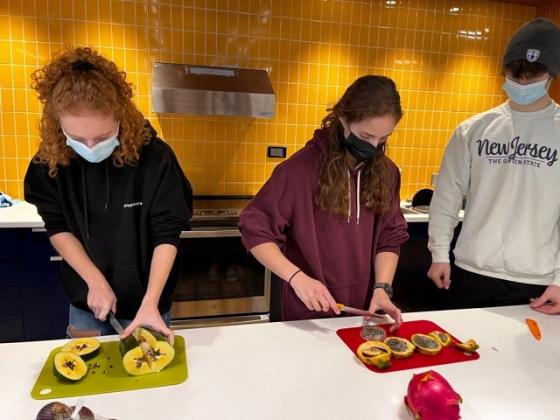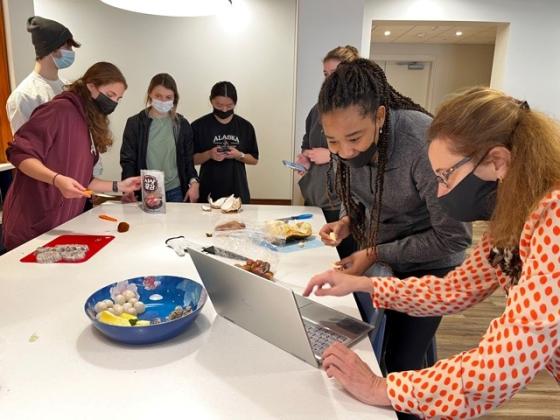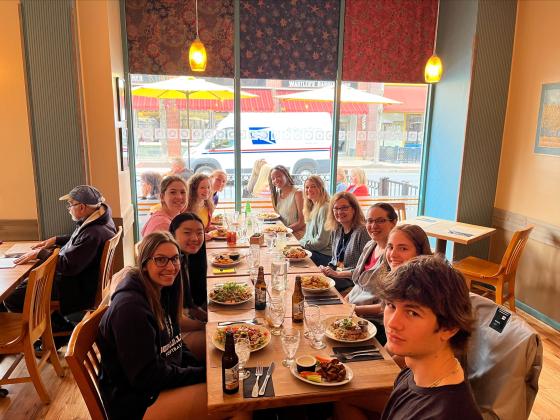 Are you ready to say Hello?
Choose a Pathway
Information will vary based on program level. Select a path to find the information you're looking for!