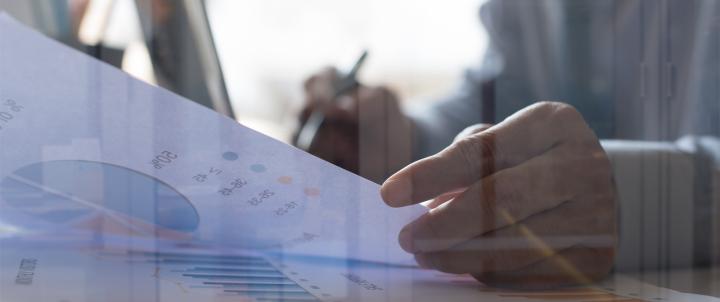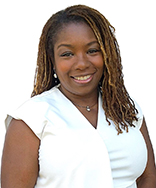 PROFESSIONAL/PERSONAL HIGHLIGHTS: 

Erica Bailey is a Human Resources Professional and worked in Human Resources at Montgomery College before transferring to the TechHire Technology Training Program within Workforce Development and Continuing Education (WD&CE). In my role as Career Navigator and Instructor, I counsel, advise and facilitate adult learning strategies to a diverse student population on interview techniques, job readiness, and transferrable skills. Also, assist students with setting academic goals, planning future studies, and support their learning through counseling and conflict resolution. 
As an adjunct faculty at Bowie State University, I provide instruction in Human Resource Management. Having graduated from the Human Resource Development program, I give the curriculum first-hand experience while coaching and mentoring students. Following graduation from Bowie, I returned to instruct and help students prepare for the comprehensive exam, thus creating a Comprehensive Exam Study Guide. 
In my spare time, I volunteer at the Mission of Love Charities, Inc., under Community Engagement and Consultation Group. Again, I provide Human Resources knowledge and skills in Workforce Development by helping women in the shelter learn skills that would allow them to re-enter the workforce. My tenacity and dedication to helping the families in need have been a tremendous asset to the Mission of Love Charities, Inc. 
I was born in the United States Virgin Islands, on the island of St. Croix. My parents and siblings live on the island, and I often vacation there with my four daughters. It is 
always great to be home to relax and enjoy the beautiful beaches. Relationships and close family connections are my strengths. My four daughters are my #1 Fan, and they encourage and inspire her to be extraordinary, leading by example. 
EDUCATION: 
M.A., Human Resource Development, Bowie State University, 2015  
B.A., Sociology, Stony Brook University, 1995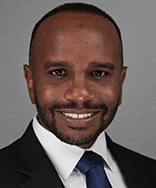 PROFESSIONAL/PERSONAL HIGHLIGHTS: 
Darnell joined the Marine Corps after graduating from the Naval Academy in 2009. Since leaving the Marine Corps, he has worked in director-level positions in state government before joining NVR, a Fortune 500 publicly traded company.  
In his role as a Senior Manager, Darnell cultivates organizational change through designing and leading the candidate and employee experience for NVR's manufacturing workforce of 2000+ employees across 8 geographically separated locations. Darnell and his team use system-wide standardization, process improvement, and innovation practices through the lens of people to meet production goals and profitability metrics. Darnell also develops other strategic planning initiatives to forge alliances that maximize financial resources, attract high-performing talent, and help to build upon NVR's strong company culture. 
EDUCATION: 
BS, General Engineering, United States Naval Academy, 2009 
MA, Public and Non-Profit Leadership, Marshall University, 2015 
MA, Education Leadership, Broad Residency in Urban Education (Yale University School of Management), 2017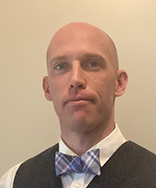 PROFESSIONAL/PERSONAL HIGHLIGHTS: 
Matthew is currently an ESOL teacher within Montgomery County Public Schools, the same school system in which he attended throughout his youth. Before entering the classroom in a professional capacity, he served five years as an officer in the United States Army, stationed in Alaska, with a year-long deployment to Afghanistan. 
After putting in his resignation, he seized an opportunity to work and travel through North and South America, learning greatly from fellow travelers as well as members of the local community. Matthew prides himself on his continued learning experiences and understands his triumphs are not his alone; success doesn't happen in a vacuum. In his spare time, he enjoys reading, being around those close to him, riding his bike, as well as learning and implementing sustainable living practices. 
EDUCATION: 
Bachelor of Science, Recreation, Parks & Tourism, Radford, 2008 
Master of Education, Curriculum and Instruction, University of Maryland, 2016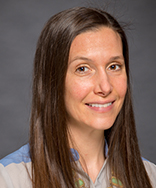 PROFESSIONAL/PERSONAL HIGHLIGHTS: 
Stephanie began her career moving from upstate New York to Bethesda, Maryland, landing a job with Montgomery County Public Schools as a Special Education teacher.  She taught a self-contained class for three years, then taught fourth grade for three years before starting her administration and leadership journey.  
From 2013-2018, Stephanie had the pleasure of leading as an assistant principal in three schools: a Title I school, an Arts Integration school and a school with an inclusive special education program.  In 2018, she served as the Acting Principal for an all special education school, with students ages 12-21.  Stephanie is currently in her fourth year as a principal at an elementary school and was appointed as principal of a new school opening in Fall, 2023.   
EDUCATION: 
Educational Leadership Certificate, Johns Hopkins University, 2010 
Master of Science in Curriculum and Special Education, SUNY Brockport, 2007 
Bachelor of Science in Childhood Education, SUNY Brockport, 2005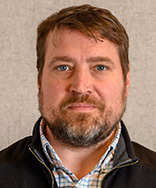 PROFESSIONAL/PERSONAL HIGHLIGHTS: 
2020 – Present, Cost Estimator, Leidos Biomedical Research, Inc. in Frederick, MD 
2017 – Present, Support Instructor, Pennsylvania State Univ. remote from Frederick, MD 
2019 – 2020, Senior Estimator II, Bechtel NS&E in Reston, VA 
2016 – 2019, Project Controls Data Analyst, Bechtel Corporation in Reston, VA 
2012 – 2016, Electrical Estimator, Bechtel Infrastructure in Frederick, MD 
2007 – 2012, Senior Electrical Engineer, Bechtel National, Inc. in Frederick, MD 
2001 – 2007, Control Systems Engineer, Bechtel Power Corporation in Frederick, MD 
 
EDUCATION: 
Master of Professional Studies, Data Analytics, Pennsylvania State University, 2020 
 
Graduate Certificate, Business Analytics, Pennsylvania State University, 2016 
 
Master of Business Administration, Management, Mount Saint Mary's University, 2010 
 
Bachelor of Science, Electrical Engineering, Pennsylvania State University, 2000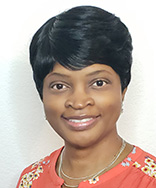 PROFESSIONAL/PERSONAL HIGHLIGHTS: 
Cynthia F. Johnson has served as a public administrator, academic administrator, entrepreneur, and servant leader.  She motivates, leads, trains, and educates individuals and has done so for over 15 years.  She has been employed with the federal government for over six years and currently is a Program Analyst for the Department of the Army where she works on projects and studies of substantive mission-oriented programs and organizational operations. She also develops policy and provides guidance and instruction to internal and external personnel on several organizational programs.  Cynthia volunteers as a member of the diversity, equity, and inclusion working group within her Command and assists with the development of education and training goals. 
Cynthia is also the administrator of Anthony Johnson Development Services, an organization which strives to assist individuals, couples and families, and businesses and organizations find solutions, establish progressive goals, enhance leadership strategy and attain healing and hope through an eclectic paradigm of psychology and spirituality.  She provides organizational oversight on budget forecasting, strategic planning, and client services.  She is co-founder and executive administrator of Growing Through Life Experience, Incorporated, a non-profit organization which provides mental health, crisis intervention via counseling and support groups.  She dually consults professional business owners in leadership and organizational development and conducts sessions to challenge aspiring leaders to achieve their desired outcome. Cynthia is an active member of Delta Sigma Theta Sorority, Inc. where she engages in public service activities on a regular basis beneficial to adolescent girls within her community. She is a co-author of her debut publication, The Baseline of Leadership: Practical Concepts for Effective Performance and Life Success, a book designed for seasoned and emergent leaders as an interactive study of goals, internal analysis, decision-making, and achievement.  
Previously, Cynthia led in the beauty industry as a state board executive director overseeing licensure issuance, regulatory policy, and public safety inspections and investigations for more than 30,000 licensees.  As an administrator, she served as a technical school program director and educator directly assisting over 200 students to obtain certification and licensure.  As an entrepreneur, Cynthia successfully owned and operated Cynthia Coiffeur Solutions Salon for over 12 years and managed eight employees prior to serving in industry administrative and executive roles. 
EDUCATION: 
Master of Public Administration, Belhaven University, Jackson, Mississippi, 2015  
Bachelor of Business Administration, Jackson State University, Jackson, Mississippi, 1993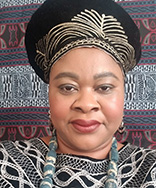 PROFESSIONAL/PERSONAL HIGHLIGHTS: 
As a teacher with Montgomery County Public Schools in Maryland, Madi, as she likes to be called, has been teaching for 15 years in Maryland. She is a passionate advocate for peace and social justice and a professional translator and interpreter with the Maryland court system. 
Reading teacher in Title 1 Schools 

French immersion Teacher 

Grade level team leader 
Middle School French Teacher 

Activist for peace and social justice 

Court Translator and Interpreter 

Leader of 2 Nonprofit Organizations (BAS USA and New Hope Nouvel Espoir Foundation). 
Through her group and community efforts to bring about peace and justice in Cameroon, Madi has been able to get a resolution passed by the US Congress. A similar resolution is presently introduced by Senator Ben Cardin and others at the US Senate. Many other actions have been taken to convince the government to work with the civil society and secessionists to a ceasefire. The war in the North East and South West of Cameroon has been going on for the past 4 years.   
EDUCATION: 
Bachelor's Degree in German Language and Civilization, University of Yaoundé I, Cameroon, 1998 
Bachelor's Degree in Communication, University of Yaoundé II, Cameroon, 2002 
Master of International Service, American University, Washington DC, 2012 
Leadership Certificate Program: McDaniel College, Maryland, 2017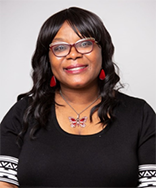 PROFESSIONAL/PERSONAL HIGHLIGHTS: 
Program Manager, Logistic Management Institute 11/2018 to Present 
With over 20 years of professional experience, Akoss Schuppius serves as Project Manager on a number of engagements developing performance measurement programs to improve organizational productivity and efficiency in government, non-profit and private sector organizations. She possesses experience in performing market review, demographic data analysis, feasibility analysis, real estate site assessments/due diligence, community and developer selections, financial modeling, capital asset planning and budgeting, lease negotiation & acquisition, alternatives analysis (stay vs go), workload analysis (ABC) and economic/cost impact assessments (CBA, IGCE). Her strengths and capabilities include repositioning organizational capital asset resources for improved performance; transforming strategic plans into executable programs and integrating resources to achieve positive results for cost, schedule, and performance. 
EDUCATION: 
University of Pennsylvania, Graduate School of Education, Philadelphia, Pennsylvania August 2013; MSEd International Educational Development 
Carnegie Mellon University, H. John Heinz III School of Public Policy, Pittsburgh, Pennsylvania May 1997; MS Public Policy and Management 
Saint Augustine's College/University, School of Business and Technology, Raleigh, NorthCarolina May 1995; BS Computer Information Systems (cum laude)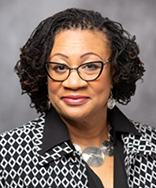 PROFESSIONAL/PERSONAL HIGHLIGHTS: 
Upon graduating from Howard University with a bachelor's degree in Print Journalism, Tia successfully pursued a career as a published newspaper writer then as a business writer and editor for over 13 years. She earned a master's degree from Johns Hopkins University and began her career as a school counselor in the District of Columbia Public Schools. Later, Tia transitioned to Montgomery County Public Schools where she has enjoyed a career as a school counselor, resource counselor, pupil personnel worker (PPW), and now court liaison. In addition to her formal career roles, Tia has served as a mentor to new counselors and PPWs for 22 years, center director for Saturday School (the George B. Thomas, Sr. Learning Academy) for eight years, and as a building representative for Montgomery County Education Association. 
Tia has a passion for the work she has done with students in alternative programming as well as the work that she is currently doing with court-involved youth. She is currently volunteering with the Commission for Juvenile Justice in Montgomery County, advocating for youth in the juvenile legal system.  Tia enjoys connecting students to four-year college programming and has worked for over eight years on the MCPS annual Historically Black Colleges and Universities (HBCU) college fair team. 
Tia has presented at various national conferences and volunteered as a peer reviewer. A native Washingtonian, Tia enjoys exploring the city's architecture, real estate trends, spending time with family, reading, and taking dance classes. 
EDUCATION: 
Administrative Certification, Towson University, 2006 
Master of Science, Counseling, Johns Hopkins University, 2000 
Bachelor of Arts, Print Journalism, Howard University, 1985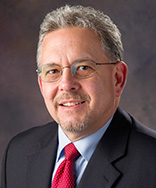 PROFESSIONAL/PERSONAL HIGHLIGHTS: 
Geoff prides himself on his 42+ years as a Registered Nurse, starting his career in the Pre-Hospital EMS field, Intensive Care Unit, and Emergency Department.   He completed his Emergency Medical Technician (EMT) certification while in college.  Geoff began his management experience early in his career in the ICU Charge Nurse role.  
After completing his MS in Health Administration, Geoff moved his growing family to Frederick, MD to lead another urban hospital's Intensive Care Unit.  Subsequent positions included Nurse Manager of an Emergency Department in a large urban teaching hospital, and Director of Critical Care and Emergency Services at a rural hospital where he led several departments with over 130 staff and managers.  Over the last 20 years he worked for Leidos Biomedical Research in support of the National Cancer Institute.  His first 8 years included coordinating multiple Phase I, II, and III NCI clinical trials as an Associate Investigator within the Tumor Angiogenesis Section of the Surgery Branch of the National Cancer Institute.  Twelve years ago, Geoff moved within Leidos Biomed, to the NCI Office of the Director/Coordinating Center for Clinical Trials.  In this leadership position he has led multiple multi-million-dollar projects and programs, managers, and staff.  His clinical trials research experience has resulted in over 10 peer-reviewed professional publications with 800+ international research citations, and opportunities to present educational sessions at four national nursing conferences along with multiple poster and abstract citations based on the clinical trials. 
Geoff became an Adjunct Instructor at Frederick Community College (FCC) in 1999, teaching in their Emergency Medical Services program and eventually moved to an Adjunct Instructor position proctoring and leading clinical rotations with the FCC RN students.  In 2011 he joined the faculty at Mount St. Mary's University in Emmitsburg, Maryland as an Adjunct Professor in the Richard J. Bolte, Sr. School of Business.  He was part of the development of the MHA degree program and has been teaching two graduate courses a year since that time.    
Geoff met his bride (also an RN) at Reading Area Community College.  They celebrated their 42nd wedding anniversary in 2020, have three married children (no RNs), and added their 4th grandchild in 2020.  As their children left the nest, they were replaced by two friendly cats.  They enjoy traveling, scuba diving, sailing, cruising, and spending time with family.  They are returning to Israel and Jordan in 2021 for another study tour. 
Geoff and his bride have always been committed community volunteers.  This has included in their church in leadership and teaching roles, CareNet Pregnancy Center of Frederick, Marriage Resource Center of Frederick, Frederick County Community Cancer Coalition, Frederick Community Health Fair/Planting Hope for 11 years, Asian American Center of Frederick, Momentum international youth conference for 23 years leading the nursing volunteers, providing first aid at Gettysburg battlefield reenactments, and a 500-mile medical mission trip on the Amazon River serving the peoples of the pueblos along the river and in the jungle.    
 
EDUCATION: 
St. Joseph's University – Master of Science in Health Administration    1992 
Kutztown University of Pennsylvania – Bachelor of Science in Nursing   1987 
Reading Area Community College – Associate of Applied Science in Nursing   1978 
Elizabethtown College – Pre-Nursing   1974-1976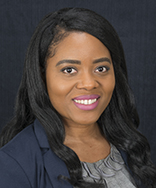 PROFESSIONAL/PERSONAL HIGHLIGHTS: 
After earning her BA in English and Philosophy from Hood College in 2008, Elizabeth pursued a MA in English at George Washington University while working full time in their Dean of Students office. She knew she wanted to work in an educational environment, but was more interested in school administration than teaching. Elizabeth took the time during her MA degree program to learn about student affairs, residential life, and institutional development before transitioning to Departmental Operations Manager in GW's University Writing Program. Supporting 40+ faculty and 30 writing tutors, the writing program rounded out her knowledge of educational administration support. Since leaving that role, she has worked in private and independent schools in DC and Virginia primarily in alumni relations, fundraising and events doing work that sustains the financial health of the school, which in turn supports teaching, learning, retention and outreach. 
Though not part of her formal career, her relationship with Hood College has been one of the most rewarding professional ties of her life. Working in close partnership with the Office of Institutional Advancement, she has served as the admissions chair and board chair for Hood's Alumni Executive Board. From Move-In day to Family Weekend, commencement to convocation, Elizabeth has worn many volunteer hats at Hood in the 12 years since graduating. Her hope is that this degree program deepens these ties and gives her an even greater sense of connection to the College. 
EDUCATION: 
Bachelor of Arts, English and Philosophy, Hood College, 2008 
Master of Arts, English Literature, George Washington University, 2011
PROFESSIONAL/PERSONAL HIGHLIGHTS: 
Xiaojing has a diverse educational and cultural background. Born in China, she majored in English in her undergraduate studies and taught English in a senior high school before pursuing advanced degree in the U.S.A. 
Xiaojing has been working as an accounting professional for more than 10 years. She worked in the private industry before joining the city government in 2013, where she started working in the Bureau of Accounting and Payroll Services, Department of Finance. Her main job responsibilities included, but not limited to, preparing the Comprehensive Annual Financial Report. She joined the Department of Public Works in 2018, where she was responsible in managing annual operating budget, forecasting, procurement, auditing and internal controls, accounting and financial analysis. In her new role with the City of Rockville, her current responsibilities include coordinating all external audits, preparation of financial statements, establishing organizational wide internal controls, policies, and procedures, performing internal audits, oversight of accounts receivable, accounts payable, and payroll functions. 
EDUCATION: 
MBA    Hood College, 2008 
BA        Shanxi University, 2003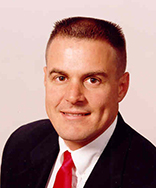 PROFESSIONAL/PERSONAL HIGHLIGHTS:  
2001-present, Maryland Financial Planners 
President & CEO 
1995-2000, FCNB Bank 
Senior Vice President & Trust Division Manager                           
1987-1995   Farmers & Mechanics National Bank 
Vice President & Trust Officer 
2002-present      Mount St. Mary's University 
Adjunct Professor        
2010-present      Frederick County Public Schools 
Board Member, Currently President 
Elected 2010, 2014 & 2018, 2000-present       
ACCT, Conducted Board Retreats for struggling Boards of Trustees. 
 
EDUCATION: 
Associates Degree, Frederick Community College, Business 
Bachelors of Arts, University of Maryland, College Park, Economics 
Masters of Business, Frostburg State University, Business 
Are you ready to say Hello?
Choose a Pathway
Information will vary based on program level. Select a path to find the information you're looking for!