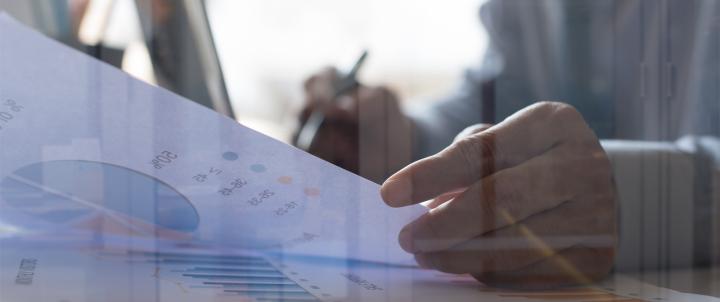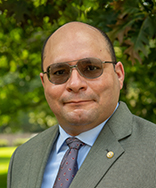 PROFESSIONAL/PERSONAL HIGHLIGHTS:  
US Navy (Retired) 
Defense Intelligence Agency 
Youssef Aboul-Enein is a contractor, independent consultant, and retired US Navy Commander. He is the author of and co-author of seven books on the Middle East and terrorism, most notably "Militant Islamist Ideology: Understanding the Global Threat," and "Middle East 101: A Beginner's Guide for Deployers, Travelers and Concerned Citizens." His book Militant Islamist Ideology was named among the top 150 most influential books on counterterrorism by the peer-reviewed journal, Perspectives on Terrorism.  
Youssef served as Country Director for North Africa and Egypt, Assistant Country Director for the Arabian Gulf, and Special Advisor on Islamist Militancy at the Office of the Secretary of Defense for Policy from 2002-2006. He has advised the Deputy Assistant Secretary of Defense up to the late Secretary of Defense Donald Rumsfeld on matters involving US defense policy towards the Middle East. 
From 2006 to the present, Youssef has been a member of the defense intelligence enterprise while on active duty and as a contractor. While at the Office of the Secretary of Defense, CDR Aboul-Enein helped prepare Defense Department officials engage in ministerial level talks with their counterparts from Morocco to the Persian Gulf. He has taught graduate level courses at both the National Intelligence University and the National Defense University from 2011 to 2017 and has been an invited guest lecturer in many universities. His deployments include operations in Africa, the Balkans, and the Middle East. 
EDUCATION: 
Masters in Health Services Administration, University of Arkansas at Little Rock, 1993  
Masters in Business Administration, University of Arkansas at Little Rock, 1992 
BBA (Management), University of Mississippi, 1990 
Post-Graduate Diploma, Command and Staff, US Naval War College, 1998 Post-Graduate Diploma, Defense Strategy, US Army War College, 2006 
Post-Graduate Diploma, Amphibious Warfare, Marine Corps University, 1997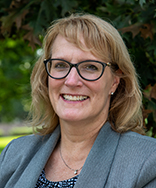 PROFESSIONAL/PERSONAL HIGHLIGHTS: 
Navigating primary care and urgent care operations during global pandemic to continue to meet the needs of our consumers. 
Passing the SHRM-SCP Exam on my first attempt! Being asked to be on the Frederick County Chamber Board. 
EDUCATION: 
Bachelor of Arts, Economics, UMBC, 1990 
Certificate in Accounting, UMBC, 1990 
Master of Business Administration with a Specialization in Health Care Administration, 
University of Baltimore, 1999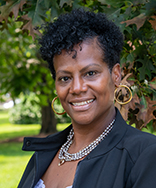 PROFESSIONAL/PERSONAL HIGHLIGHTS: 
La'Tonya is a certified public manager and career public servant. Her service includes federal and municipality government organizations where she's been instrumental in reshaping and bringing efficiency to the landscape of public administration and services for more than 20 years. An accomplished change agent and thought leader, La'Tonya's approach to bureaucracy is progressive and forward thinking. Her many accomplishments include work which advanced the DC adoption voucher program; being credited with improving overall contract operations; bringing transparency to government services; right-sizing organizational units; conceptualizing and implementing broad government programs; and influencing best practice decisions which generated immediate and year over year savings in excess of 40 million dollars. 
La'Tonya is presently enrolled in Hood University's Doctoral program where she is pursuing her doctorate in Organizational Leadership.  LaTonya earned her MBA from the University of Maryland, a BS degree in Applied Management  
from Grand Canyon University; and a public management certification from the University of Baltimore. In her spare time, La'Tonya enjoys baking, reading and making wine with her husband of 30 years. 
EDUCATION: 
Master's in Business Administration, University of Maryland Global Campus (formerly University of Maryland University College), Upper Marlboro, MD, 2020 
Bachelor of Science, Applied Management, Grand Canyon University, Phoenix Arizona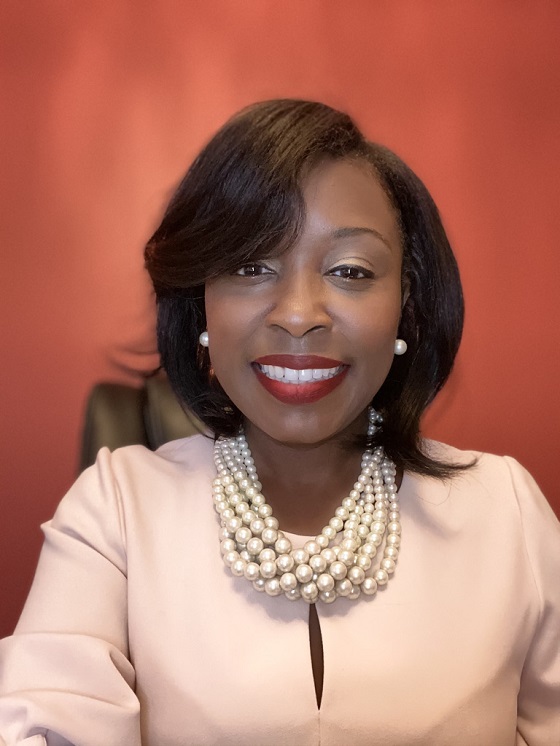 PROFESSIONAL/PERSONAL HIGHLIGHTS: 
Dana has been extremely fortunate to work in the educational field for twenty-seven years. Every year has served as a learning experience for Dana. Though Dana enjoys the current and most recent experiences at the district level, Dana's career highlight has been serving as a middle school principal. 
The middle school principalship allowed Dana to build leadership capacity and collaboratively create, implement, and monitor structures and processes to support student learning and well- being. The beauty of the role was seeing the results--- students excelling and feeling a sense of accomplishment. 
EDUCATION: 
1996 Lincoln University, Bachelors of Science, English Communications, Lincoln University, PA 
2001  College of Notre Dame, Secondary English Education Certification, Baltimore, MD 
2002  Morgan State University, Masters of Arts, English Literature, Baltimore, MD 
2006 Johns Hopkins University, Graduate Certificate, Administration and Supervision, Baltimore, MD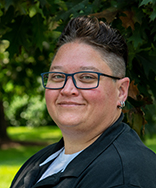 PROFESSIONAL/PERSONAL HIGHLIGHTS: 
Heather has always worked in healthcare since completing her master's degree in social work. The major hospital settings include Johns Hopkins, Medstar Franklin Square and Carroll Hospital. Heather worked with Alzheimer and dementia patients, chronic medical patients as well as in the outpatient clinic with wound care and cardiac and pulmonary patients. The turning point in her career came when she began working in the inpatient setting for Seasons Hospice that was housed in Medstar Franklin Square. It was there that she discovered her passion for working with terminally ill patients and providing support and education for the patients and their families. Heather wanted to be able to work with hospice patients at the beginning of their journey. She left Seasons and worked at Gilchrist and then Amedisys hospice. Even though she had a passions for hospice she made the difficult decision to change her current hospice work due to her Grandmother being terminally ill and being placed on home hospice. Heather was given the opportunity to work in a rehabilitation hospital that was closer to home so that she could be there for her Grandmother. 
Heather is currently a case manager at University of Maryland Rehabilitation and Orthopaedic Institute working with spinal cord, stroke and traumatic brain injury patients. Heather is also a professional facilitator for the Christopher and Dana Reed Foundation leading spinal cord support groups. The participants are caregivers for their loved ones and come to the virtual meetings from all over the country. 
EDUCATION: 
Master's degree-Social Work-University of Maryland School of Social Work-2011Bachelor's degree-Social Work-Hood College-2009 
Associate Degree-Arts and Sciences-Carroll Community College-2007 
PROFESSIONAL/PERSONAL HIGHLIGHTS: 
Held numerous leadership roles while serving in the United States Army. 
Currently serving as the Accounting Officer for the DC Superior Court's Crime Victim Compensation Program and Deputy to the Director. 
Served as an Adjunct Professor with the College of New Rochelle's Graduate School 
Served as the regions I and II Bi-Regional Fiscal Administrator (Specialist) for the Administration for Community Living, Untied States Department of Health and Human Services. 
EDUCATION: 
Master, Business Administration, Iona College, 2019 
Master, Public Administration, John Jay College of Criminal Justice, 2016 Bachelor, Education (General), Columbia College, 2013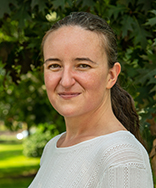 PROFESSIONAL/PERSONAL HIGHLIGHTS: 
Working in STEM, Ashley has had the opportunity to: intern at a veterinarian pharmaceutical office; provide husbandry for sea turtles and piglets; assist with medical procedures of small to medium-sized animals; grow malaria in cell culture and use these parasites for arthropod infection; perform clinical laboratory tests in hospital and research settings; while continuously attending seminars, lectures, and reading research articles/textbooks across a broad range of interesting biological topics. 
EDUCATION: 
Master of Professional Studies, Molecular Biotechnology, George Washington University, 2010 Certification, Health Science Laboratory Technology, George Washington University, 2006 United States Army Diploma, Medical Laboratory Specialist Course, AMEDDC&S, 2006 Bachelor of Science, Biological Science, Molecular Biology, Microbiology, and Biotechnology, Florida Atlantic University, 2004 
Associate of Arts, Biology, Palm Beach Community College, 2000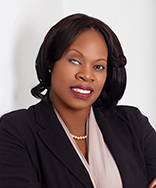 PROFESSIONAL/PERSONAL HIGHLIGHTS: 
Kisha McCray is currently the Associate Executive Director of the Y Baltimore County Early Head Start and Head Start. She began her journey working as an Early Childhood teacher in 2005 and since then has devoted her career to working in the community with children and families. In 2007, she discovered her love for Head Start and has held various positions to include Family Advocate, Family Services Supervisor, Health Coordinator, Director of Child Health and Wellness, Director of Child Development and Health, and Program Director of Health, Family, and Community Partnerships. 
Kisha volunteers her time participating on a board of directors and various community organizations. At the Y in Central Maryland, she has participated in the emerging leaders steering committee, member of the trauma informed innovation team, social responsibility champion, and facilitator of the Health Services Advisory Committee for Y Head Start. She has previously served as a member of the public policy committee for the Maryland Head Start Association and Coordinator for the Maryland Health Managers Network. In 2019, Kisha also assumed the role as Chairperson for the Baltimore County Tobacco Coalition. 
Kisha is a 2019 graduate of Leadership Baltimore County. She is a one of the recipients of the 2019 Daily Record's Leading Women award and 2020 Daily Record Women Who Lead initiative. In 2020, she obtained a Program Design and Management Credential, and in 2021completed the Women's Leadership Program at the Yale School of Management. She is currently participating in the UCLA New Director Mentor program. 
EDUCATION: 
MS, Social Work: Advanced Clinical Practice, Walden University, 2021 
MS, Human Services Administration specialization in Health Care Administration, Capella University, 2010 
BS, Interdisciplinary Studies: Psychology and History, Coppin State University, 2004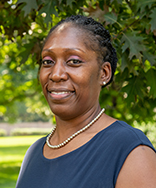 PROFESSIONAL/PERSONAL HIGHLIGHTS: 
Acting Principal 
Assistant Principal Assistant Principal 
New Administrator Mentor 
United States Army Reserves 
EDUCATION: 
BA, Psychology, Norfolk State University, 1995 
MA, Education, Human Development, University of Maryland College Park, 2003 
Post Masters Certificate, Educational Leadership and Administration, George Washington University, 2010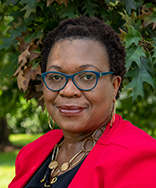 PROFESSIONAL/PERSONAL HIGHLIGHTS: 
Ann has been employed with the District of Columbia government for the last 14 years and has been an integral part of her agency's move to implement performance-based contracting, the District's Temporary Assistance for Needy Families (TANF) redesign efforts, the design of a case management system and, the embrace of a 2Gen methodology. 
In her role as a deputy administrator, Ann oversees five program areas and external partnerships across the District's workforce and training system. 
Ann is a consummate learner. She pushes and questions – then pushes and questions more. She does this with passion and purpose, which is grounded in empathy and energy. 
 
EDUCATION:  
MBA, Hood College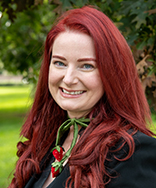 PROFESSIONAL/PERSONAL HIGHLIGHTS: 
Meagan Prophet's passion for science began with a middle school science fair project, experimenting with various environmental conditions and the effect of time on apple slice oxidation. Meagan's younger self felt like she made a prodigious, real-world impact on baking attractive apple pies. Today, as a Senior Scientist at AstraZeneca, Meagan channels her scientific capabilities to make a positive impact on changing patients' lives. Meagan currently works in the Purification Process Sciences group at AstraZeneca, designing, developing, and optimizing downstream processes for the manufacture of biopharmaceuticals in early and late stage development. Before joining Purification Process Sciences, Meagan spent 10 years in the Analytical Sciences group at AstraZeneca/MedImmune providing characterization support of antibodies and recombinant proteins to understand biophysical and biochemical structure and function.
In her personal time, Meagan is an avid gardener who promotes awareness of food insecurity in her volunteer work. She also enjoys travelling off-the-beaten path, cooking, and baking with her family. 
EDUCATION: 
MBA, University of Maryland, College Park 
M.S., Biochemistry, University of Maryland, College Park 
B.S., Biochemistry and Molecular Biology, University of Maryland, Baltimore County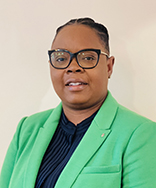 PROFESSIONAL/PERSONAL HIGHLIGHTS: 
Principal 
Executive Director 
Director of Restorative Justice 
Associate of Student and Family Support and Engagement Chief of Teaching, Learning, and Schools 
EDUCATION: 
Master of Education Brooklyn College 
PROFESSIONAL/PERSONAL HIGHLIGHTS:  
Susanne achieved her undergraduate degree in Microbiology at the University of Maryland, College Park. She worked at Human Genome Sciences in Rockville, Maryland in a fast-paced laboratory sequencing the human genome for several years. Building a family with her husband, John, became the primary focus of her life while her children were young, nurturing a family of three children.  As the children moved into school, Susanne continued her pursuit of learning with a Master of Art in Teaching at Mount St. Mary's University in Emmitsburg, Maryland. Susanne began her elementary teaching at Frederick County Public Schools teaching in the fifth-grade classroom.  She taught for six years at Yellow Springs Elementary School before transferring to North Frederick Elementary School to teach in the Advanced Academics fifth-grade classroom. She uses an interdisciplinary teaching approach to inspire students to use critical thinking and accelerate learning in language arts, math, science, social studies. Susanne is currently teaching fourth grade at Oakdale Elementary School.  
Susanne has shown leadership in serving as grade level team leader, serving on the school improvement team, and writing Next Generation Science Standards aligned curriculum for Frederick County Public Schools. Susanne served as the Elevate Principal at North Frederick Elementary School during the Elevate Summer Academy 2021, a program designed to support the learning of students with unfinished learning due to the pandemic. She also worked to orientate and acclimate families and students returning to in-person instruction at North Frederick Elementary School after a year of virtual learning. Susanne has facilitated professional development in Mind, Brain, and Education strategies for newly hired teachers to Frederick County Public Schools.   
 
EDUCATION: 
BS, Microbiology, University of Maryland at College Park, 1992 
MAT, Mount St. Mary's University, 2010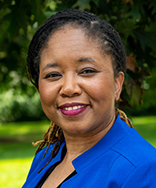 PROFESSIONAL/PERSONAL HIGHLIGHTS: 
As one of the first African American women to graduate from the US Coast Guard Academy, I qualified as Deck Watch Officer on several High Endurance Coast Guard Cutters. After completing my initial period of service, I became a government contractor with Bearing Point, helping to design a training program for the Coast Guard Intelligence Program. I returned to active duty as a Reserve Program Administrator, managing government contracts with several hotel chains to house drilling reservists, conducting reserve training, and unit training in Incident Command, which came in handy while serving as a Resource Unit Leader during Hurricanes Katrina and Rita. I also took a turn as a Balderidge Criteria Examiner during that tour of duty, identifying best practices throughout the Coast Guard. I then departed the reserves and worked in the Coast Guard Civil Rights Directorate as a Reasonable Accommodation Coordinator and Union Steward for Federal employees, and also served on the committee that wrote the first Master Labor agreement between the Union and the U.S. Coast Guard. I currently work as a Contracting Officer for several large government contracts for USCIS. In my spare time, I enjoy real estate investing as a Realtor licensed in DC/MD, and own TALK HOMES LLC, a real estate redevelopment company. 
EDUCATION: 
Master of Public Administration Certificate in Public Management 
American University (Washington, DC), 2007 
Bachelor of Science Government 
US Coast Guard Academy, 1997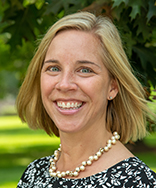 PROFESSIONAL/PERSONAL HIGHLIGHTS: 
Began a career in Kristen's hometown school district in 2002 as a Long Term Substitute Family and Consumer Science teacher at Greencastle-Antrim High School (2002-2003) 
Worked in Retail Management at a retail establishment in Hagerstown, MD from 2003-2005 Family and Consumer Science Teacher at Shippensburg High School from 2005-2007 
Family and Consumer Science Teacher at Northside Independent School District from 2007- 2008 
Worked in Retail as a Professional Shopper in San Antonio, TX from 2007-2009 
Family and Consumer Science teacher at Shippensburg Area Middle School from 2009-2013 
Family and Consumer Science Teacher at Oakdale High School and Work Based Learning Coordinator (2017-2020) in Frederick County, MD from 2013-2020 
Was promoted to Assistant Principal at Walkersville Middle School in Frederick County, MD in October 2020 - present 
EDUCATION: 
Educational Leadership Certificate, McDaniel College, May 2016 
MS in Educational Development and Strategies, Wilkes University, December 2010 
BS in Family and Consumer Sciences Education, Indiana University of Pennsylvania, May 2002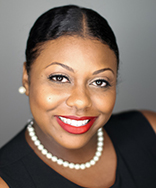 PROFESSIONAL/PERSONAL HIGHLIGHTS: 
Simone started an aviation career at Republic Airways on April 20, 2015. Since then, Simone has been a dedicated member on both the Inflight Care Team and the Diversity, Equity and Inclusion Business Resource Group. By being a flight attendant, Simone has had the opportunity to interact with diverse groups of people from all over the world. This has aptly honed Simone's innate interpersonal and communication skills all while expanding Simone's horizons to a maximum. By exemplifying excellence and inclusiveness during all phases of flight, Simone reassures passengers daily from different backgrounds, origins, sexual orientations, religions and communities that we are all one people. 
EDUCATION: 
Bowie State University 
M.A Human Resource Development (Fall 2019) 
University of Maryland Eastern Shore B.S Criminal Justice (May 2010) 
Are you ready to say Hello?
Choose a Pathway
Information will vary based on program level. Select a path to find the information you're looking for!