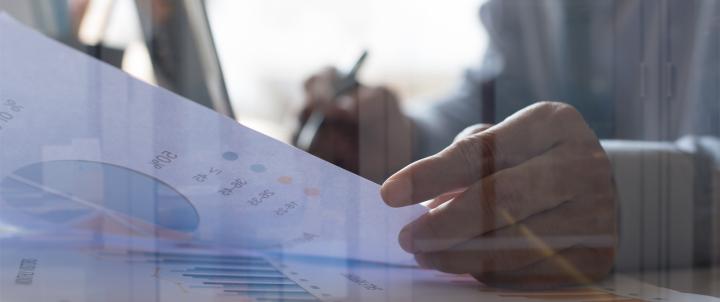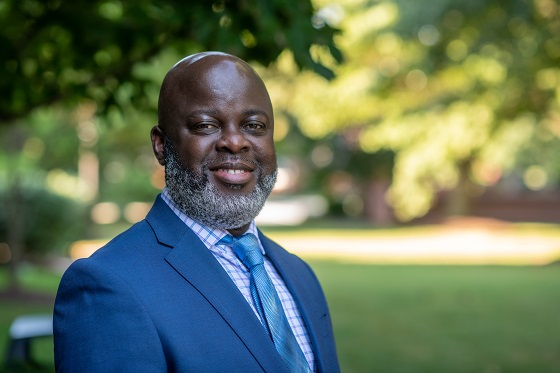 Professional/Personal Highlights
20 years Broadband /Telecom Technical Operations Management, Independent AV Consultant, and IT Systems Admin Professional with support for multi-platform OS/hardware users (Linux, UNIX, Windows Systems Admin) in the Washington DC Metro Areas.
Currently serving as a Solution's Engineer with Comcast Business, Freedom Region, Northeastern Division.
Exceptional technical operations leadership with effective communication skills and demonstrated technical abilities in delivering as well as achieving operational goals.
Provide technical expertise and guidance to sales and Account Managers to assist in developing sales pitch, closing sales, sell solution strategic value, develop client-focused solutions and document solutions in proposals.
Provide consultative support, analysis, expertise, professional services, solutions, and security remediation.
Conduct training for Advanced Voice Solution and Ethernet Dedicated Internet services for customers including end-user training, Administrative Training, and Advanced Admin Training.
Previously served as Comcast Business Technical Operations Supervisor, Montgomery County and Frederick County in Maryland.
Provided support to installation and service technicians to identify and resolve LAN and WAN network issues affecting Comcast SMB clients' network.
Provided support to Tactical Planning and modifying of team's priorities, output, productivity, and ensuring safety to fulfill the customers' requests.
Developed smarter, stronger, and higher-performing KPI metrics to run weekly technical operational performance, analyzed data, and recommended changes to improve operational metrics related to customer experience. 
Previously worked as a Senior Professional System Administrator with Victory Comm. INC. Frederick, MD 
Education
Doctorate in Christian Theology, International Miracle Institute, Pensacola, Florida, 2014
Master of Business Administration, University of Phoenix, Columbia, Maryland, 2010
Bachelor of Science (BSc), Computer Science (Information Technology-Major), 2008
Diploma in Broadband Technical Manager Certification, Arapahoe College, Denver, Colorado, 2004
Higher National Diploma in Mechanical Engineering, Accra Technical University-School of Engineering (Formerly called Accra Polytechnic), Ghana, 1995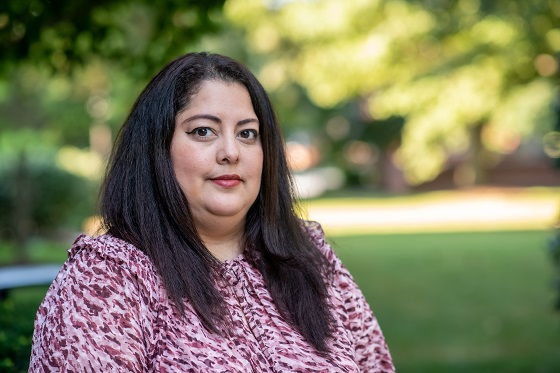 Professional/Personal Highlights
Financial Aid Outreach Counselor at Montgomery College 

Education
MS, Student Affairs and Higher Education, Indiana State University, 2020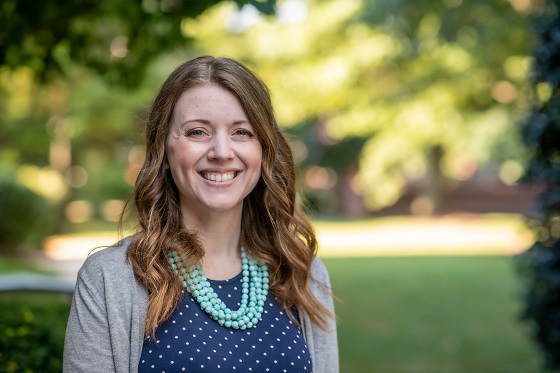 Professional/Personal Highlights
Angie Auldridge has spent the last 18 years supporting and advising students in a variety of roles. She has worked as an academic advisor, career counselor, disability services advisor, and behavioral intervention team member, and has now served in a leadership role overseeing the academic advising, retention efforts, and registration department at Hagerstown Community College.
A believer in the power oft storytelling, in her spare time she co-hosts a podcast titled "Embracing Holland," which serves to empower, encourage, and inspire families living with disabilities. She is passionate about creating community, sharing stories, and supporting others in the face of fear and uncertainty. She writes a blog titled "Mighty and the Bean" about her family's journey with autism and rare diseases. She is also a contributing author and has served as a guest writer for other publications.
Education
Master of Science, Clinical Community Counseling, Johns Hopkins University, 2009
Bachelor of Arts, Psychology, Hood College, 2005
Associate of Arts, General Studies, Hagerstown Community College, 2003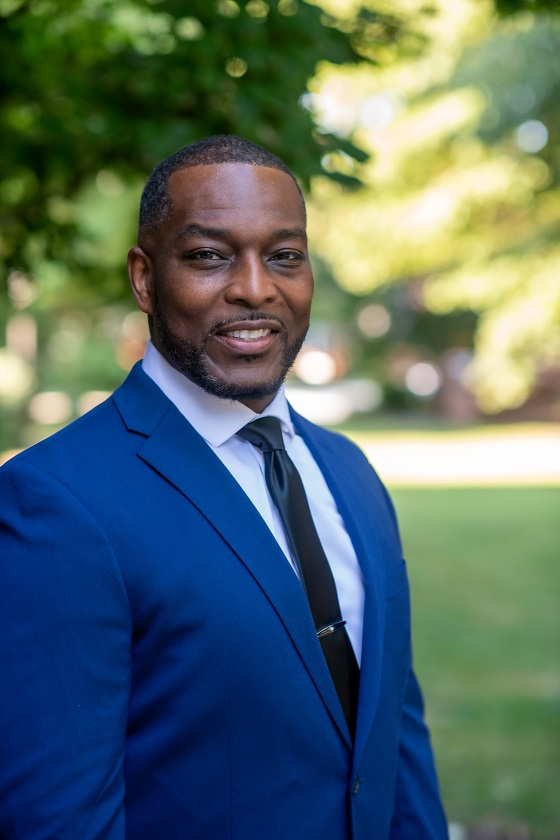 Professional/Personal Highlights
18 years in public education
Assistant Principal, Pattengill Middle School, Landing, Michigan
Taught in Wisconsin, Mississippi, Tennessee, Arkansas, Michigan and Maryland
 
Education
B.S., Social Science Education, Mississippi Valley State University, 1995
ME-PD, Master of Education – Professional Development, University of Wisconsin-La Crosse, 1996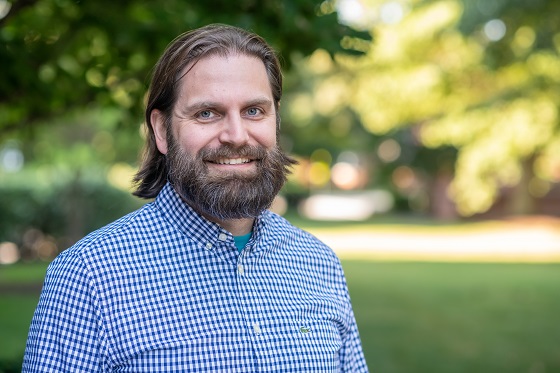 Professional/Personal Highlights
Data Analyst: Gender Development Laboratory, Northern Michigan University 2004-2007 
Head Varsity Coach: Boys' and Girls' Volleyball, Boys' Soccer, Ygnacio Valley High School, 2007-2010 
Teacher and Social Science Department Chair: Maverick's Charter School and Boca Prep International School, 2011-2015 
Lead Behavior Specialist: Charles County Public Schools, 2016-2020 
Founding Member, MSDE Behavior Steering Committee, 2018-2020 
Coordinator of newly created Elementary Behavior Support Program with Washington County Public Schools, 2020-2022 
Supervisor of Behavior Analysts: Frederick County Public Schools, 2022-Current 
Education
Bachelor of Science, Psychology, Northern Michigan University, 2007
Master of Arts, Psychology – Child and Adolescent Development, The Chicago School of Professional Psychology, 2010
Post-Master Respecialization, Applied Behavior Analysis, The Chicago School of Professional Psychology, 2013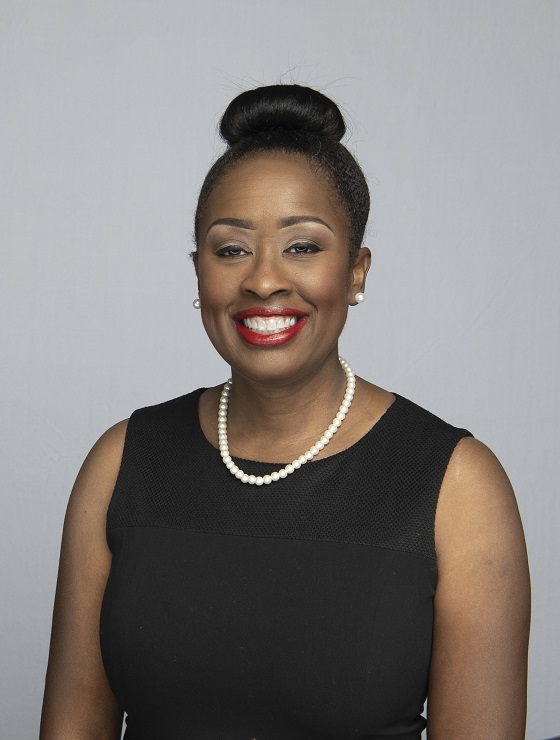 Professional/Personal Highlights 
USAF Active duty 1991-2001 
US Secret Service, January 2022 to present 
US Citizenship and Immigration Services November 2017 – January 2022 
Department of Veterans Affairs June 2010 – November 2017 
President's Management Council Interagency Rotation Program 2016 
Immigration and Customs Enforcement December 2008 – June 2010 
Education
MBA, University of Phoenix, 2005
BS, Business Administration and Human Resources Management, Black Hills State University, 2002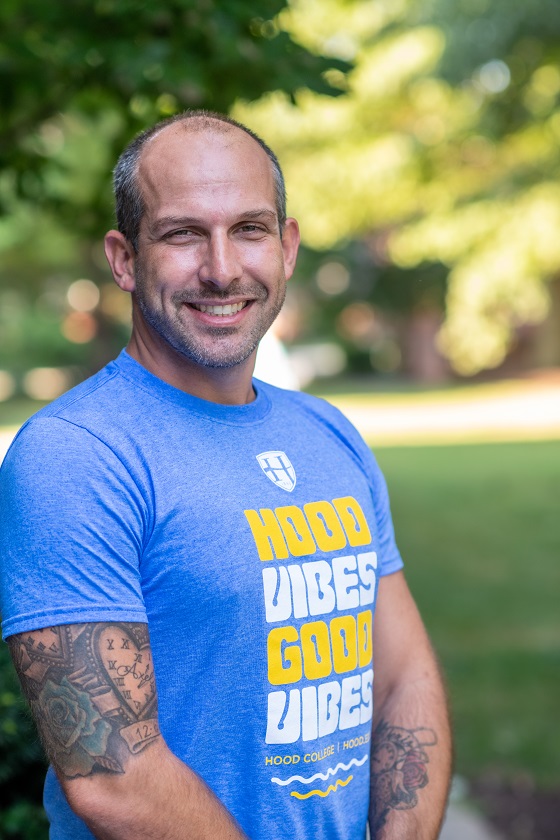 Professional/Personal Highlights 
Special Educator for 10 years
Department Chair of Special Education
Master Teacher
Writing curriculum for FCPS
Education
Masters Curriculum and Instruction (Special Education), Hood College, 2017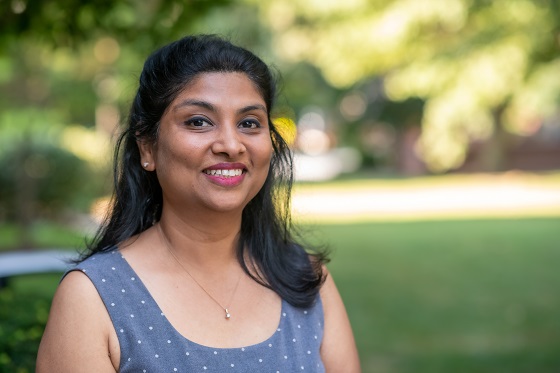 Professional/Personal Highlights
Corporate Positions: Worked in major service industries of hospitality, airlines and tourism (Taj Group, NEPC Airlines, Lakshadweep Tourism) as customer service executive. 
Corporate Trainer: Conducted training for public and private organizations in areas related to Soft Skill, Business English, and other Professional development courses. 
Educator: Delivered lessons in Business Communication, Business courses and English courses at tertiary levels. 
Education
MBA (Total Quality Management), City University College Ajman, UAE 2020
Ph.D. (English Literature), Rani Durgavati Vishwavidyalaya Jabalpur, India 2004
International Qualifications in Teaching, Training and Assessing, City & Guilds, UK 2015
TESOL (Teaching English to Students of Other Language), Trinity College London, UK 2004
M.A. (English Literature), Rani Durgavati Vishwavidyalaya Jabalpur, India 1996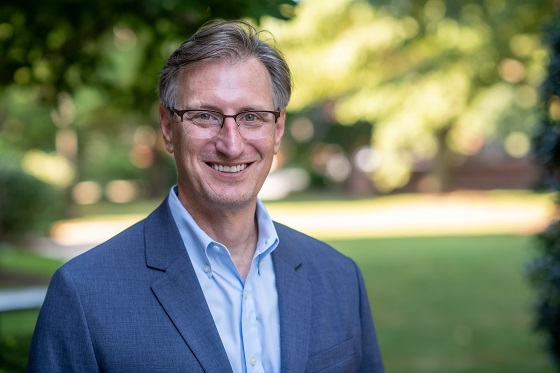 Professional/Personal Highlights
Jim is currently the President of DMS a Frederick-based business which provides applied information sciences services to the biomedical research and public health sectors. Jim joined the firm in an entry-level position shortly after graduating from University of Maryland in 1989. Working his way up through progressive levels of responsibility, Jim eventually purchased the small business and became its Chairman and CEO. 
Beginning in 1999, Jim simultaneously took on the role of DMS' Principal Manager at the Frederick Cancer Research and Development Center (now known as Frederick National Laboratory). Under Jim's leadership, DMS introduced several cutting edge-innovations to the Center and his staff co-authored over 300 peer-reviewed journal articles related to research into Cancer, HIV/AIDS, Covid and other infectious diseases. DMS is one of only a handful of organizations to co-administer one of the Nation's 40 National Laboratories, a distinction DMS held for 35 years as the highest performing contractor at the facility. Jim's service as a "Principle" spans more than two decades – an accomplishment unequaled in the history of the Frederick National Lab. 
DMS has been named one of Frederick County's "Best Places to Work", recognized as one of the area's most "Family Friendly Workplaces", and honored as a Maryland Technology Council's "Firm of the Year". DMS was acquired by Silver Spring-based BRMi in the winter of 2019. Jim and his wife Tracy also own two other small businesses in Frederick in the commercial real estate and consulting sectors. 
Jim's leadership and expertise has been tapped to lead local and regional public policy efforts. Jim was appointed to Chair the team that organized and facilitated Frederick County, Maryland's transition of form of Government as well as steering the County's strategic comprehensive planning process. This effort, the largest collaborative project in the history of the County, led to the creation of the "Livable Frederick" Strategic plan that was recognized as the "Plan of the Year" in Maryland by the American Planning Association. Jim has also worked to help pass statewide legislation to increase financial security for seniors and reduce gender and racial economic disparities. 
Education
Master of Business Administration, Hood College, 2002 
Master of Science, Hood College, 1993 
Bachelor of Science, University of Maryland, College Park, 1989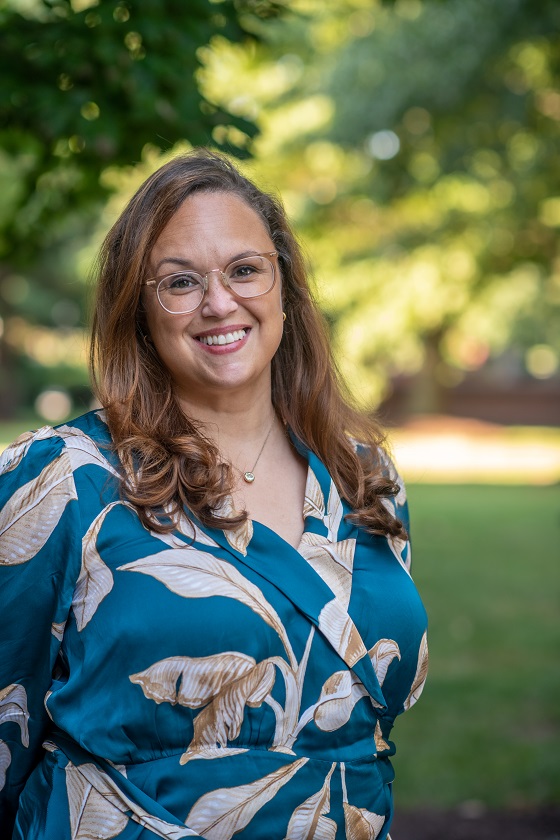 Professional/Personal Highlights
NEA Board of Directors 
DE Professional Standards Board 
Education
MED Applied Technology in Education and School Leadership, Wilmington University, 2011 
BS Elementary Education, Southern IL University 2001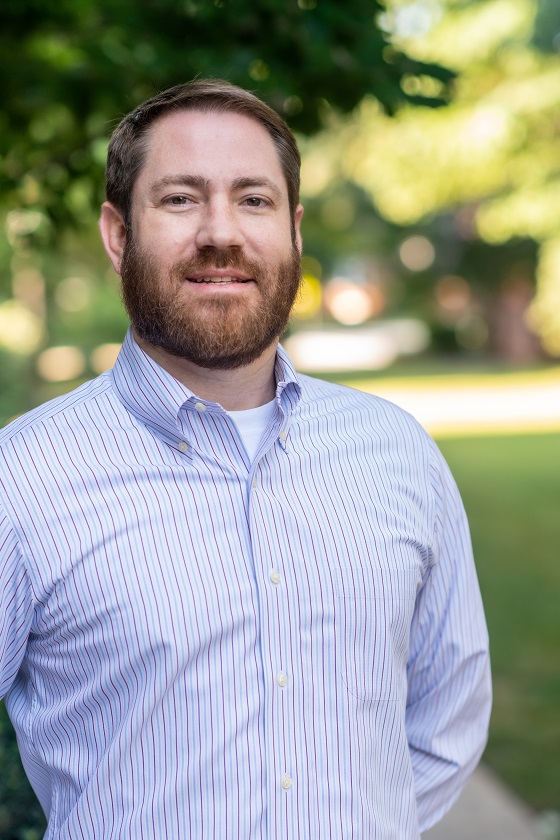 Professional/Personal Highlights
Developing an automated system to reduce significant government backlog
Selection for various military assignments and deployments
 
Education
Bachelor of Arts, Sociology, McDaniel College, 2005 
Masters, Human Relations, University of Oklahoma, 2015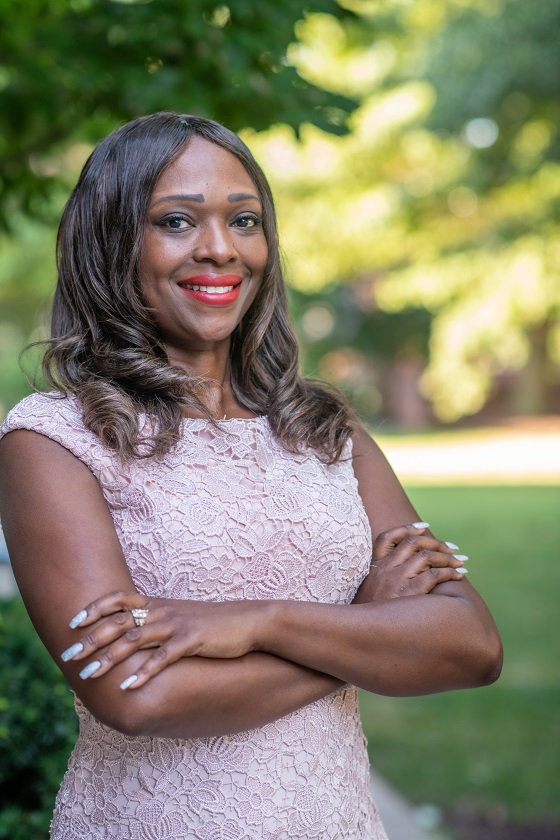 Professional/Personal Highlights
Montgomery County Public Schools: Science Teacher, Track Coach, Alternative Teacher, PBIS Coordinator, Assistant Principal
Frederick County Public Schools, Principal, Achievement Specialist for School Culture, Supervisor of Students Supports
Education 
Bachelor of Science. Biology, Howard University, 1998 
Master of Science, Biology, Howard University, 2000 
Educational Specialist, George Washington University, 2022 
Are you ready to say Hello?
Choose a Pathway
Information will vary based on program level. Select a path to find the information you're looking for!