Enactus Prepares Care Packages for Frederick Rescue Mission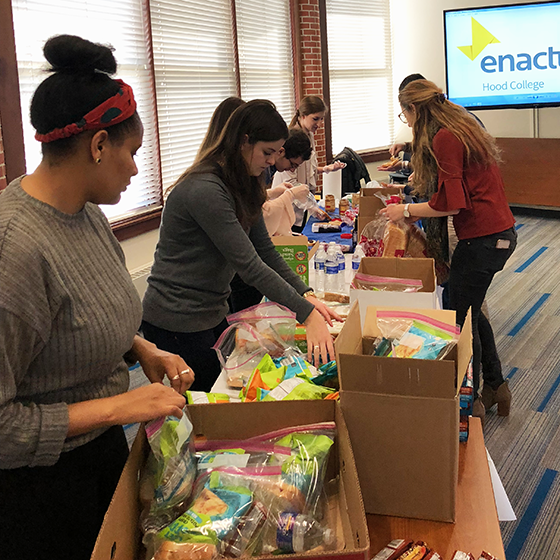 Members of Enactus prepared care packages for the Frederick Rescue Mission during the Second Annual Breakfast with Purpose event Nov. 10.
Enactus Prepares Care Packages
11/12/2018
By David Gurzick, Ph.D., Associate Professor of Management and Adviser of Hood Enactus
Board members of the Hood College Enactus Business Advisory Board and student members of the Enactus club came together for the Second Annual Breakfast with Purpose event on Saturday, Nov. 10, 2018. This year's Breakfast with Purpose was a huge success, preparing a record 400 care packages for those in need at the Frederick Rescue Mission, far surpassing last year's total of 150 care packages.
Thanks to the generous support of the Frederick Wegmans grocery store and a donation from Spotluck, Inc., volunteers prepared two types of care packages: food packages, including a full meal (sandwich, chips, water and a granola bar); and hygiene packages, consisting of socks, washcloths and shaving razors. A portion of the hygiene packages also included socks and washcloths for children. As the winter is approaching, items such as clean and warm socks remain the highest need for the Rescue Mission.
"When we first started this initiative, we wanted to get the Board members and students together for an event of networking but also of volunteering," said alumna Ana Filipović Windsor '16, organizer of the event and the coordinator of the Enactus Business Advisory Board. "It's amazing to see our impact grow each year. Not a lot of people would wake up early and spend their Saturdays volunteering. I'm very grateful for our wonderful Board members and the Hood College students, as well as sponsors of the event for supporting us."
Special thanks to those who supported this event: Lisa Littlefield, director of the Hood College Career Center; Maura Page, employer relations manager of the Hood College Career Center; Valerie Bodnar, community outreach coordinator at Wegmans in Frederick; and Cherian Thomas, CEO of Spotluck. In addition, thank you to Carolyn Chandler, volunteer coordinator at the Frederick Rescue Mission, who coordinated the distribution of care packages.
Enactus is a worldwide community of student, academic and business leaders committed to using the power of entrepreneurial action to transform lives and shape a better, more sustainable world. Hood College Enactus provides opportunities for students interested in the business, management and entrepreneurship fields to utilize their skills and create projects to help the Frederick community and beyond. The Enactus Business Advisory Board supports and advises students on such projects. If you would like to be a part of Breakfast with Purpose next year, contact Ana at anafwindsor@gmail.com.
Second Annual Breakfast with Purpose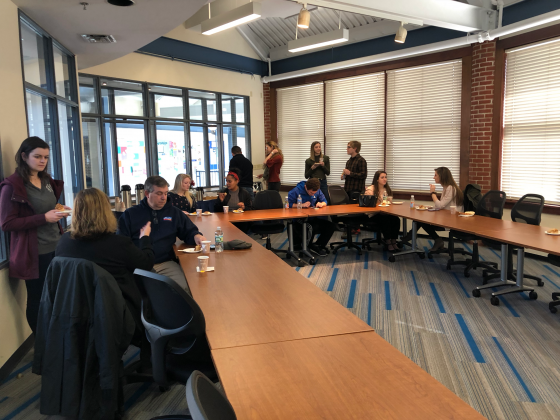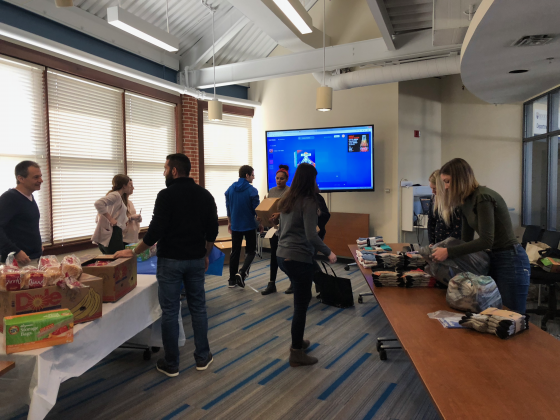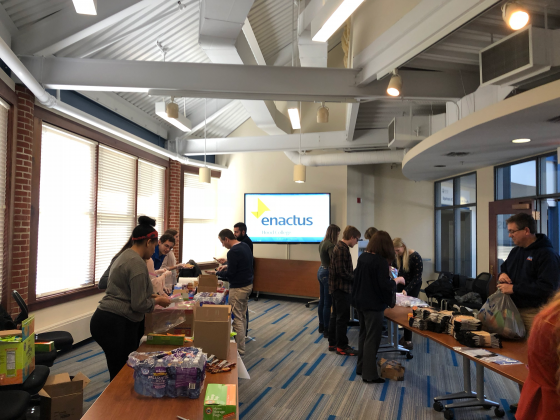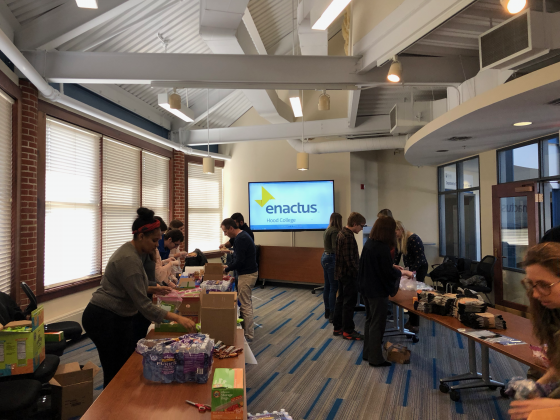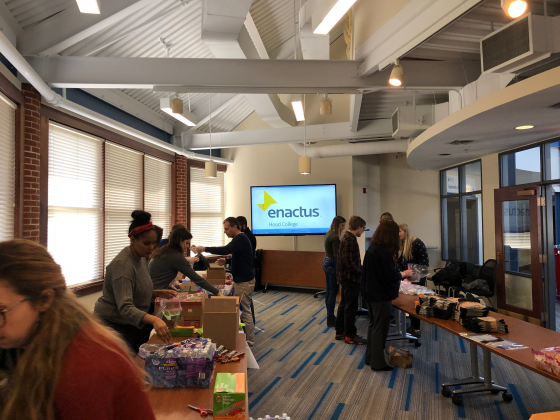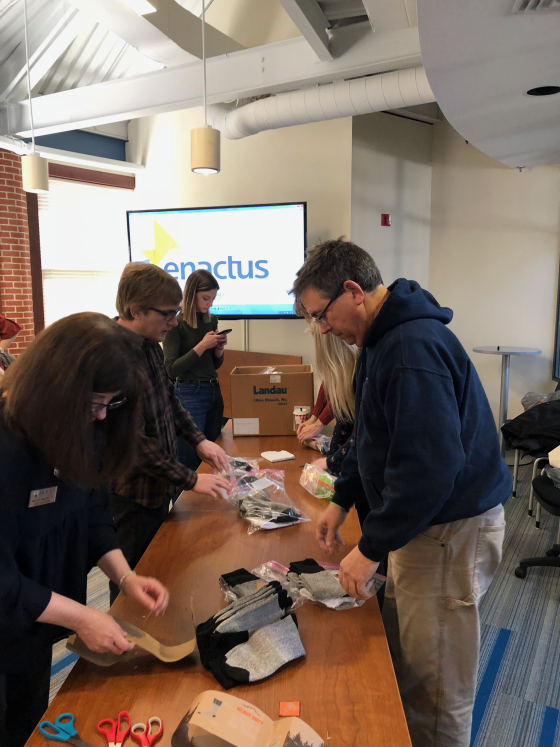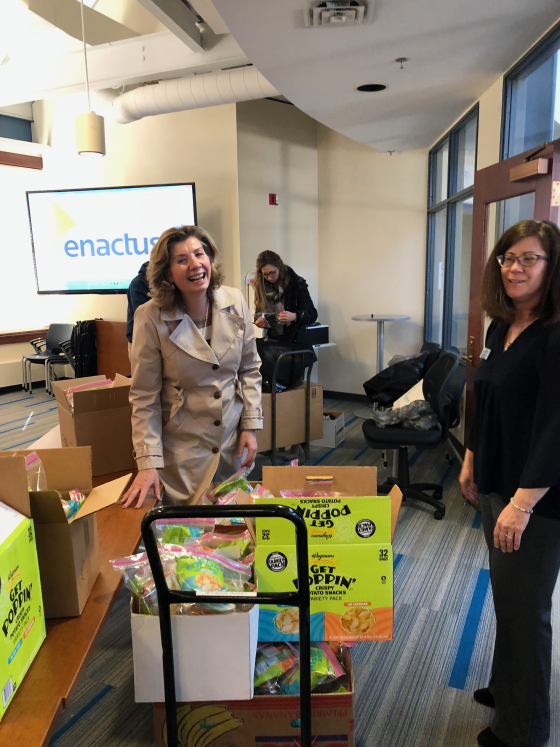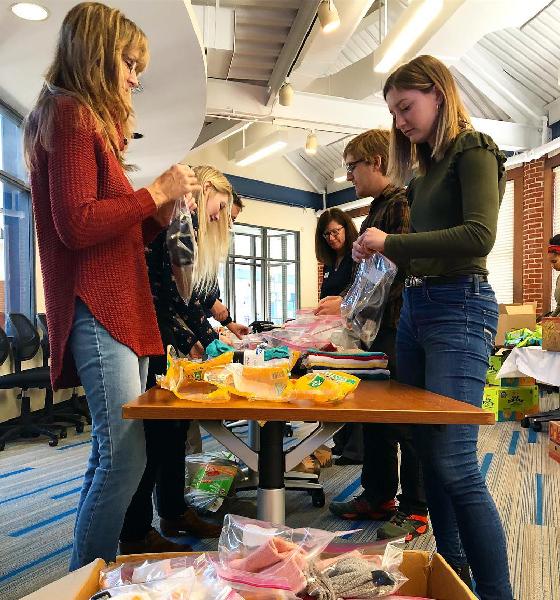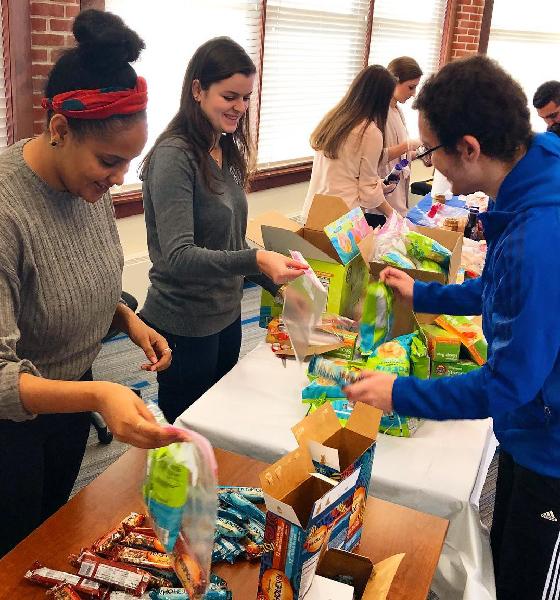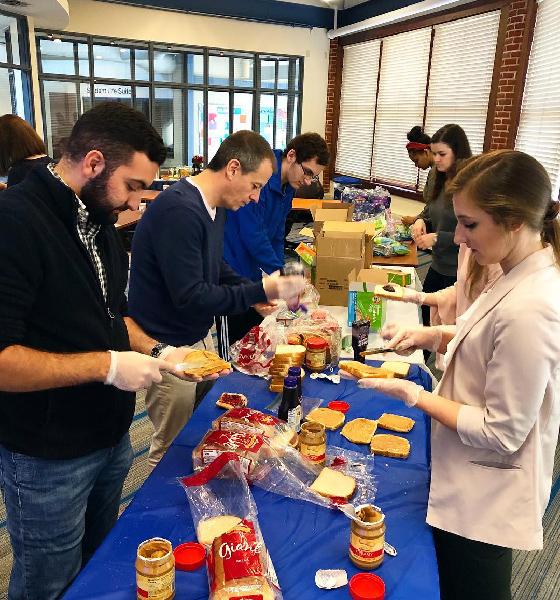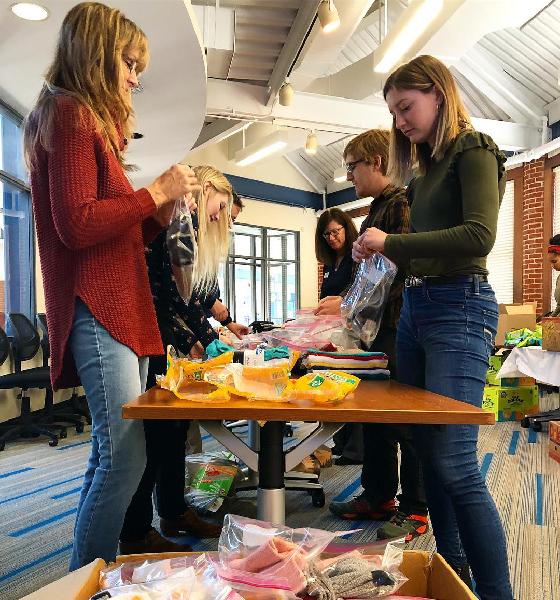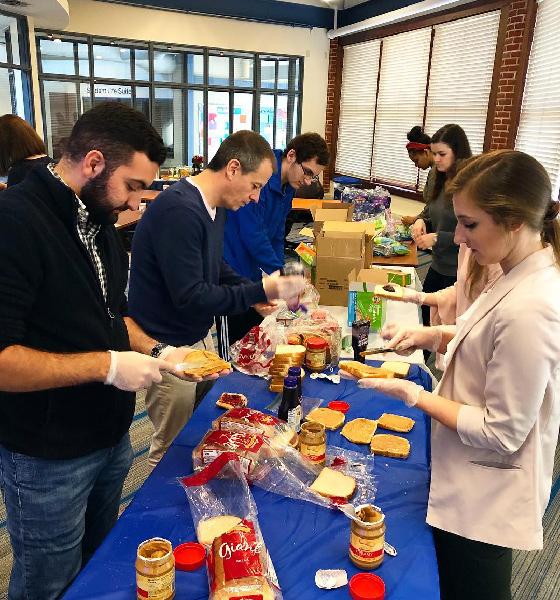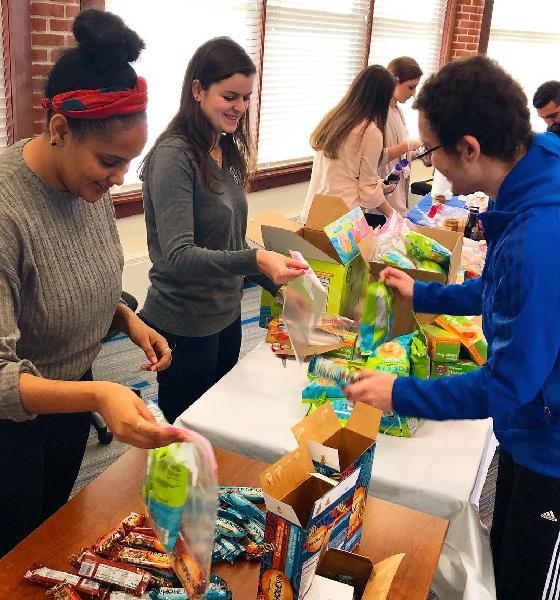 Are you ready to say Hello?