Faculty Focus | Professor Richard Roth Discusses Cybersecurity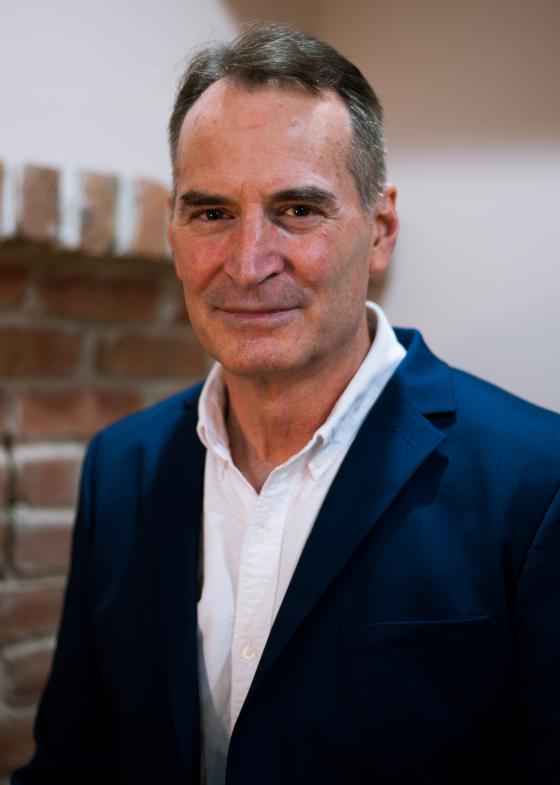 "I want students to have the skills they need to open doors for themselves, and then to be able to excel in their endeavors, and to set themselves apart from the crowd"
Richard Roth, Adjunct Faculty
Program
Department
Computer Science & Information Technology
Can you provide a quick bio/background? 
I am an adjunct professor of Computer Science at Hood College and a member of the Computer Science Advisory Board. I teach courses in several disciplines including programming, data structures, algorithms, databases, computer music, and embedded systems.
I earned my bachelor's degree at Arizona State University, and hold a Master's degree in Computer Science and Music from John's Hopkins University. I specialize in Cybersecurity and teach Risk Management in Hood College's Cybersecurity Certificate Program. This course is directly related to my work outside of Hood College where I work with government medical systems to ensure that they are designed and operated in a manner that optimizes security and protects sensitive information.
You were recently interviewed by Local DMV about Cyber Friday. Can you tell us more about your interviews?
My work in secure system design recently led to two interviews on "Cyber Friday," a regular feature produced by Stephanie DuPre of Local DVM news.
The first interview was filmed at Hood College in the Hodson Science and Technology building. In this interview, I discussed the types of information that cyber criminals often look for, and factors that often motivate them to try and steal it. I also discussed some of the techniques cyber criminals use, and some of the ways organizations can use software to protect themselves and their data from these types of attacks.
The second interview I recently did was filmed in a software development center at Fort Detrick in Frederick, MD. This interview was also related to cybercrime, but focused specifically on the importance of protecting health and medical information, particularly for government and military organizations.
As a professor, do you have a certain mindset, theory, or teaching style? What would you like your students to take away from your class? 
In my classes, I like to emphasize three things: knowledge of the fundamentals, problem solving, and creativity.  I want students to have the skills they need to open doors for themselves, and then to be able to excel in their endeavors, and to set themselves apart from the crowd.
Why Hood College? What made you choose it and continue to teach at Hood College? 
Before teaching at Hood College, I served (and still serve) on the Computer Science Advisory Board  which is a group that brings together Hood's Computer Science faculty and computer science professionals to discuss the curriculum and keep it in sync with the professional community.
At the board meetings, I was very impressed by the degree to which Hood College prioritizes, keeping its curriculum in sync with to the needs of the companies, institutions, and organizations in which graduates will eventually be a part of. Also, the faculty are amazing, incredibly supportive, and fun to work with. I appreciate that Hood College excels in the sciences but is grounded in Liberal Arts.
What advice would you like to share with all Hood College students to protect their computers?
Hood College students are pretty savvy but they should realize that they are often targeted by cyber criminals. Students should realize that links to free PDF files for example, are often viruses or malware in disguise. My advice is to always stick to media sources that are well known and trusted.
Any other relevant or interesting information that you would like to share? 
I really enjoyed participating in the recent interviews. Local DVM news is doing a great public service in producing the Cyber Friday series. I was amazed how they were able to film a twenty-minute interview in the morning, and then edit it down to a cohesive 1-minute story, and then air it the same day on the evening news.
Read Professor Richard Roth's article in localDMC.com.
Inspired to #GOFURTHER in your studies and career? Learn more about Hood College's graduate programs, including its Cybersecurity M.S. and Certificate programs, by clicking here.
Are you ready to say Hello?
Choose a Pathway
Information will vary based on program level. Select a path to find the information you're looking for!