Frederick Food Security Network Celebrates 2019 Accomplishments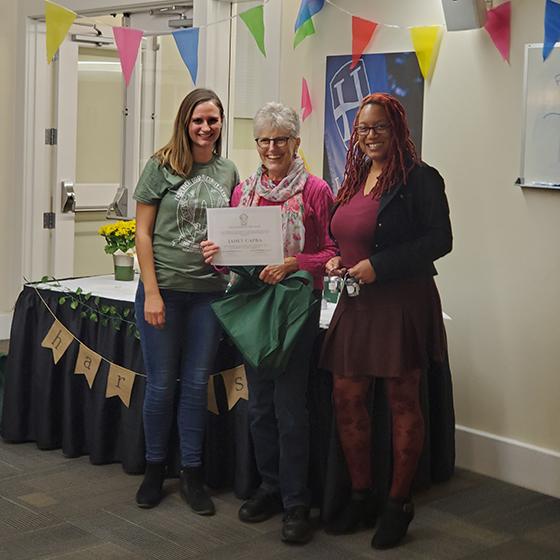 Representatives and volunteers from the Frederick Food Security Network and its partners came together Nov. 22 to celebrate all they have accomplished during the 2019 year.
Volunteers Gather at End-of-Year Event
Department
Photo above: Volunteer of the Year Awards. From left: Connie Ray, FFSN manager; Janet Capra, volunteer of the year for the Religious Coalition Garden; and Catherine Dorsey, director of client services and garden coordinator at the Religious Coalition.
The event was held at Hood College in the Coblentz seminar room. Organizational partners in attendance at the event included the Boys and Girls Club of Frederick, the Frederick News-Post community garden, Hood College, Frederick Memorial Hospital, the Religious Coalition for Emergency Human Needs, the Islamic Society of Frederick County, and the Frederick Community Action Agency. 
Four volunteers, out of over 50 in attendance, received a Volunteer of the Year award presented by Frederick Food Security Network Program Manager Connie Ray: Milisa Rollins from the Frederick News-Post garden, Tanith Fowler from Hood/FMH garden, Janet Capra from the Religious Coalition garden, and Mukarram Shah from the Islamic Society of Frederick County garden.
Volunteers of the Year were recognized with a brief speech from their organization's garden coordinator, outlining their overall achievements during the 2019 year and what ultimately qualified them for the award. Volunteers also received a "goodie-bag" filled with gifts donated from local small businesses: Common Market, Single Barrel Soaps, and Sweet Farm Sauerkraut.
Volunteers from the Frederick Food Security Network and its partners grew just shy of 3,000 pounds of produce during the 2019 year, which is nearly double the amount grown in 2018. Produce was distributed to over 800 different families located in Frederick County. "It really is a network. What the Frederick Food Security Network does wouldn't be possible without all the partners, volunteers, and local businesses involved," Ray said.
Ray said at the end of the celebration that the Frederick Food Security Network is already planning an upcoming plant sale to help raise money for the non-profit as it heads into 2020. 
The Frederick Food Security Network (FFSN) is a community gardening program based out of the Hood College Center for Coastal and Watershed Studies. The Frederick Food Security Network has established a network of community gardens in low-income, low-access areas in Frederick, Maryland in order to improve food security for locals. To learn more, visit http://hood.edu/FFSN.
Photos from the Celebration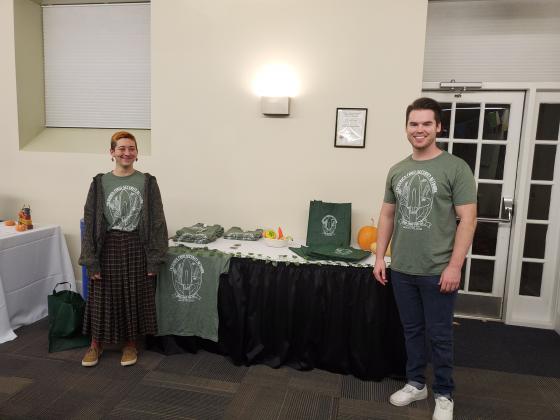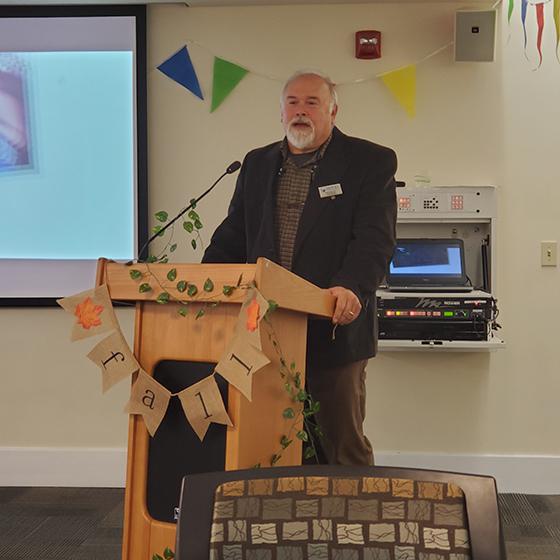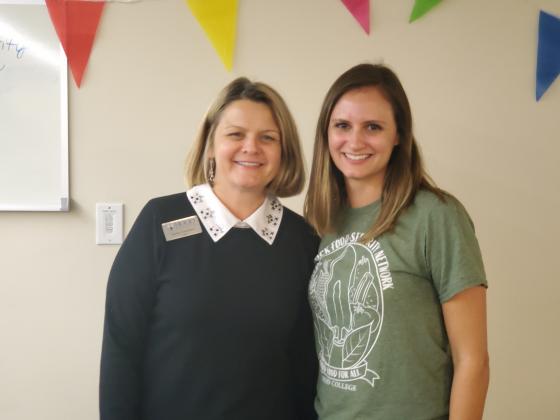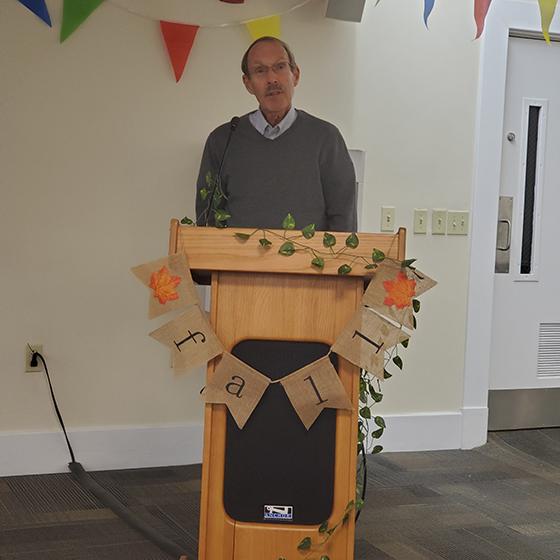 Are you ready to say Hello?
Choose a Pathway
Information will vary based on program level. Select a path to find the information you're looking for!