Frederick Food Security Network to Hold Official Launch Party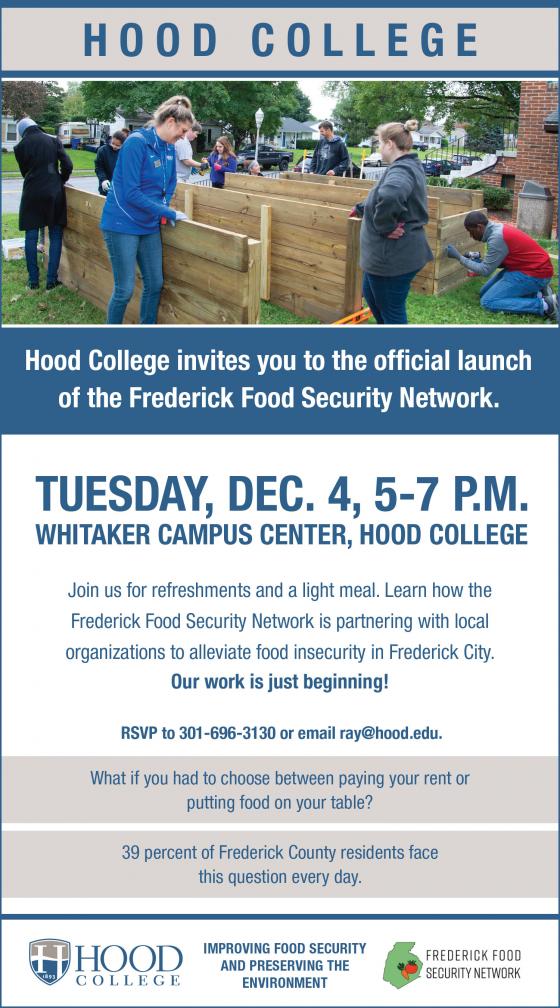 The Center for Coastal and Watershed Studies will be hosting an invitation-only dinner to officially launch the Frederick Food Security Network.
In attendance will be Hood College staff, faculty, students, and administration; local officials and members of the press; Hood College alumni; and other community partners.
Speaking at the event will be Kenneth Oldham, President & CEO of the United Way of Frederick County. He will be discussing the most recent ALICE Report (Asset-Limited, Income-Constrained, Employed). See his bio below.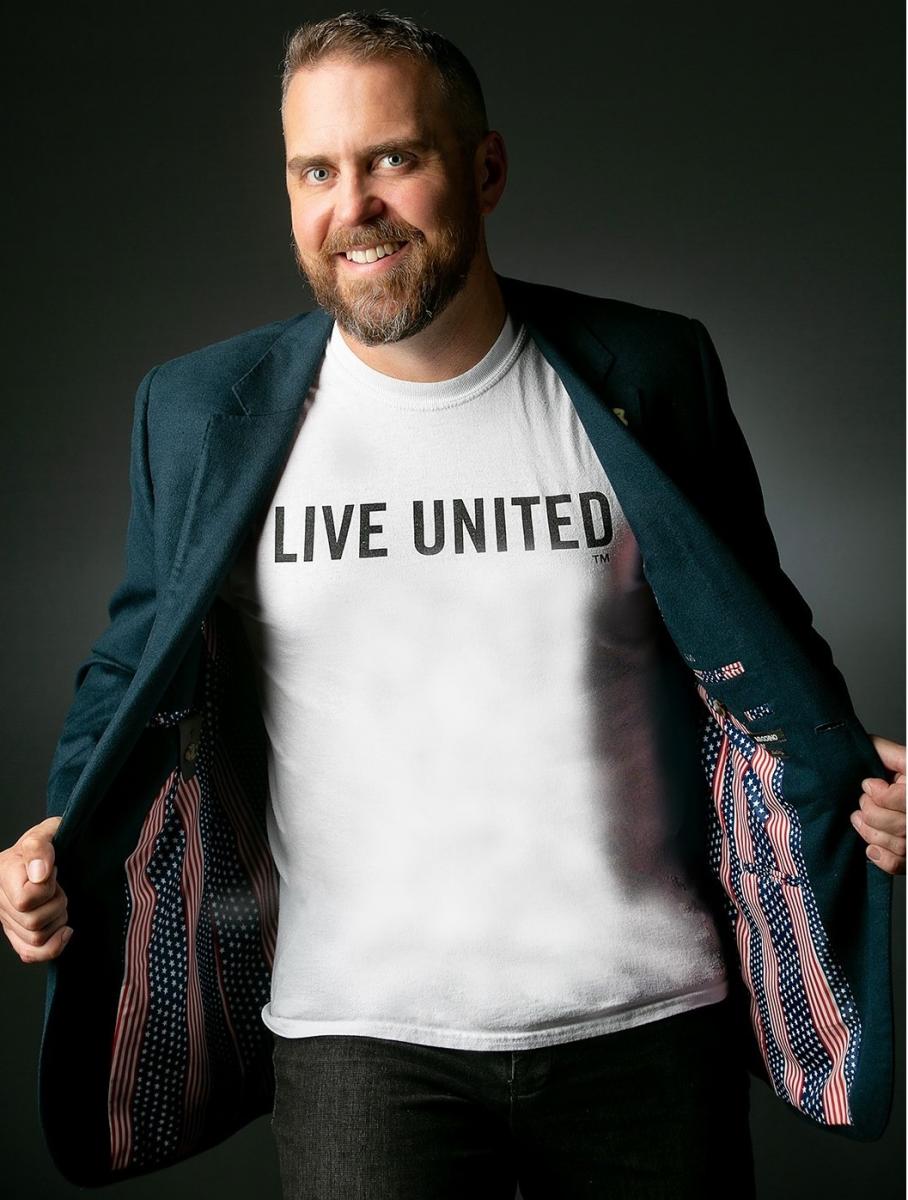 Ken Oldham is an energetic, experienced and passionate executive with an extensive background in non-profit management, strategic planning, and community outreach.  He possesses a comprehensive knowledge of nonprofit business practices, fundraising and leadership development.
Ken started as President & CEO of United Way of Frederick County (UWFC) in August 2016.  Ken is responsible for the developing the organization's long range vision and developing the business strategy to advance the organizations objectives.  He and his small but extremely capable team have developed a new strategic plan focused on supporting ALICE (Asset Limited, Income Constrained, Employed) families in the areas of health, education and financial stability.  It's through this strategy that UWFC hopes to achieve lasting positive change to Frederick County community's most difficult problems.
Before UWFC, for the prior nearly 15 years, Ken was the President of National Philharmonic at the Music Center at Strathmore in Bethesda, MD.  He transformed the organization from a $450,000 community orchestra into $2 million regional performance ensemble consisting of a professional orchestra and chorus.
Ken is a Certified Fund Raising Executive (CFRE) and committed to the Association of Fundraising Professionals' Code of Ethical Standards.  He serves on several boards of directors, including President of Frostburg State University Foundation Board of Directors, as well as the Board of Directors of the Association of Fundraising Professionals, Western Maryland Chapter. 
Ken earned a Bachelor of Arts from Frostburg State University.  In recognition of professional excellence, he received the prestigious Alumni Achievement Award from Frostburg.  Ken grew up in Taneytown, MD, but has lived in Frederick County since 2005.  His resides in Point of Rocks with his partner Melissa and his son Landon. 
Are you ready to say Hello?