Frederick Roberts '22 | Chair of the Board Scholar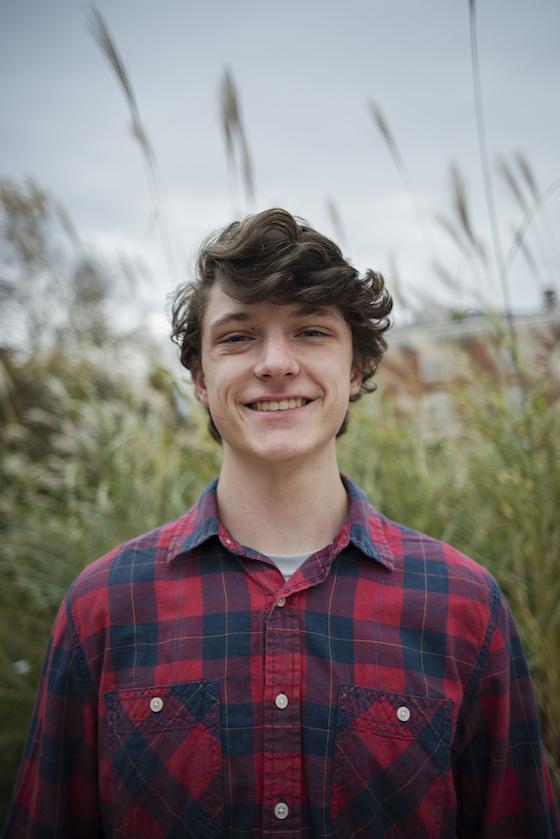 Frederick Roberts '22, a Chair of the Board Scholar and nursing major, reflects on his time at Hood as he prepares for graduation.
Q&A
Graduation Year
Program
Department
Tell us where you are from originally and share a bit about your background before college. 
I am originally from Middletown, MD. Before college, I was a varsity cross country and track & field athlete, winning the pole vault indoor state championship my senior year of high school. I was also an active member in my community, working at a local restaurant, the Main Cup, and participated in different clubs and honors societies. I also was interested in journalism, taking the course throughout high school and even working as an intern under my instructor.
Why did you decide to attend Hood College and how did you become interested in your major?
I decided to attend Hood College because of how close it was to my family. I was able to attend school while also maintaining a healthy family relationship. I was also able to stay in contact with friends that I made in high school, staying connected with them throughout college. I became interested in the nursing major because my grandfather was a Navy Corpsman when he was in his early 20s. The stories he told me about his time in the Navy and working at Bethesda Hospital were interesting to me, so I decided I wanted to become a nurse myself.
How has receiving the Chair of the Board Scholarship benefited you?
Receiving the Chair of the Board Scholarship has benefited me because it has allowed me to solely focus on my studies. Nursing is a rigid major, so maintaining adequate grades and being an active member within the nursing community at Hood College requires time and dedication. This scholarship has allowed me to do just that.
What was a challenge you faced during your time at Hood and how did you overcome this obstacle?
A major challenge that I faced during my time at Hood was going completely online during spring semester of my sophomore year. I was used to going to class in person every day. While this was a universal challenge for everyone, maintaining my studies while also at home was a shift in the type of work that I had to complete to keep my studies up. I could no longer practice on the track and field team with my colleagues, I was unable to see my friends and keeping up with my studying was difficult. I managed to finish the semester by focusing on getting my work done and working out on my own.
What is your proudest achievement during your time at Hood?
My proudest achievement was receiving the Nursing Student DAISY Award during the spring semester of my junior year. I was taking an independent study course under my major and participated in the Million Hearts Initiative. Through this program, I was able to work with three different participants in improving their overall health. We talked about blood pressure management, stress reduction techniques, smoking cessation and weight loss. I was nominated for this award for the dedication I had to the program and to my clients.
What are your plans for after graduation?
My plans after graduation are to work on the Intermediate Care Unit (IMC) at Meritus Health in Hagerstown, MD as a Registered Nurse (RN). On the IMC, I will be working towards improving the health of my patients in a direct setting. I hope to obtain my Critical Care Registered Nurse (CCRN) or Progressive Critical Care Nurse (PCCN) certifications after working on this unit for a couple of years. Furthermore, I hope to work in an Intensive Care Unit within a hospital to improve my acute care knowledge and skill set. I would like to become a travel nurse so that I can experience the diverse cultures and populations at different hospitals around the country to improve my nursing background. I would like to ultimately go back to graduate school to work towards my Doctor of Nurse Practice (DNP) degree, specializing in either Family Practice or Acute Care.
Do you have any advice to offer newly admitted Hood students?
The advice that I would offer to newly admitted Hood College students is to be confident in yourself. Continue to work hard towards your dreams and aspirations and do not give up. These next four years may be daunting and difficult, but they go by fast. Have fun in what you do and do what you enjoy most.
Are you ready to say Hello?
Choose a Pathway
Information will vary based on program level. Select a path to find the information you're looking for!